THAI MOVIE
Increase or decrease font size for easier reading : A+ A-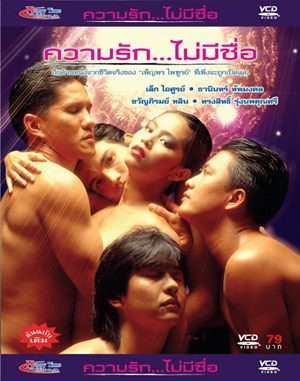 Year

: 1990



Thai title

:

ความรักไม่มีชื่อ




English title

:



Rating

: 3/5


Director

: Pantewanop Tewakul



Main actor

: Songsit Roongnoppakunsri


Main actress

: Pissamai Wilaisak



Buy now

:

Thai movie ความรักไม่มีชื่อ was released in year 1990. It lasts 1h46mn. Actors / actresses include ขวัญภิรมย์ หลิน, ทรงสิทธิ์ รุ่งนพคุณศรี, ธานินทร์ ทัพมงคล, เล็ก ไอศูรย์. Movie director is Pantewanop Tewakul. The movie recalls young lady Tim's love life. Tim (ขวัญภิรมย์ หลิน) is rushed to hospital as she tried to get suicide. A young man Tit (ธานินทร์ ทัพมงคล) recalls her life. Tim was studying arts (ศิลปิน). She had three brothers and sisters. An art student tried to seduce Tim and proposed to her to become his model (เป็นแบบ). They became lovers. The father left as he had another wife (พ่อทิ้งเราไป). The family was in a mess. The mother indulged in alcohol. Her art student had another girlfriend. Tim stopped her art studies to support the family. Thanks to a mother's friend (Pu), who just died, she became a model (ดารา). Young man Lut (ทรงสิทธิ์ รุ่งนพคุณศรี), main actor in a movie, was attracted by Tim. They became lovers (มีพรสวรรค์). She was rejected as main actress for Thai movie. Her dreams were shattered. She finally became official girlfriend of Lut (แฟน). Tim won a first prize as model. Her life seemed perfect. Tim became a main actress in Thai TV serie (ละครโทรทัศน์). She sympathized with the main actor (เล็ก ไอศูรย์) and finally decided to quit Lut. Lut was out of job and Tim was fully immersed in the model world. They were too different... One evening she found her new boyfriend (แฟน) in bed with another woman. She indulged in alcohol, got sick and was unable to play TV role properly. Tit was always here to help and even lent money to rescue the mother's business. Teewa, a movie director, pitied her and takes care of Tim. A new romance started. Tim met his mother played by Pissamai Wilaisak. The mother disliked her and asked her to break with her son as she couldn't accept such daughter in law. Tim finally met Don, a young Buddhist believer (รู้สึกบาป) on an island. They became lovers. One day, a woman visited her and announced to her that she was Don's wife and they had two children (บาปกัน). Meanwhile Tit (เพื่อนรัก ของผม) had become a famous singer. Fed up by men, Tim tries to get suicide.
ThaiWorldView film database contains 1519 movies.
---