Increase or decrease font size for easier reading : A+ A-
Tharika Thidathip
Tharika Thidathip (1950) - ทาริกา ธิดาทิตย์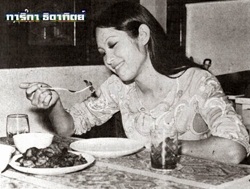 Tharika Thidathip has played in more than 40 movies. She was seldom the main actress but most of the time the supporting role (ตัวรอง) or the jealous character (ตัวอิจฉา)
This Tharika Thidathip movie page contains 15 records.
---



Year

: 1980



Thai title

:

หนึ่งน้องนางเดียว




English title

:



Rating

: 3/5


Director

:



Main actor

: Sombat Methanee


Main actress

: Pissamai Wilaisak,Tharika Thidathip,Chosri Misommon,Marasri Isarangkul
Thai movie หนึ่งน้องนางเดียว was released in year 1980 and lasts 1h18mn. Maybe the movie was cut or censored as it is a short duration for a movie. The picture quality is average. This movie is remake of movie หนึ่งน้องนางเดียว released in year 1959. The mother is played by Marasri Isarangkul. The poor family adopts an orphelin Phayak on top of their current child Phayak. Many years have passed. Narit (Sombat Methanee) is riding horse with his fiancee Nathee. Suddenly Narit falls from a horse (ตกม้า) as a snake attacks it. He gets help from PlaiWan (Pissamai Wilaisak). Phayak (ณัฐ ไชยยงค์) is her brother, who is a hunchback. Narit seduces PlaiWan (คนกรุงเทพพูดหวานอย่างนี้ทุกคนหรือค่ะ?). Phayak doesn't trust Narit. While her parents are away to cure the father's heart disease, PlaiWan and Narit become lovers. Phayak blames his sister (ใจง่าย). The father, knowing that her daughter was too easy, has a heart attack and dies. Narit is back to Bangkok and promises to come back as soon as possible. A child is born but Narit is still not back so PlaiWan decides to to Bangkok. Chosri Misommon is playing a domestic helper. Narit had to marry Nathee (Tharika Thidathip) due to some debt towards parents. In front of Nathee, Narit ignores PlaiWan and his child (เลวกว่าหมา). Narit chases them. Back home, the baby is dead and the mother dies also. PlaiWan and Phayak burn the house and leave the area to start a new life. They settle in South of Thailand and make a living by fishing. An old sorceress predicts to PlaiWan that Narit will come back to her as a slave. A spirit (ปู่) tells to Phayak where a treasure is located in the sea. They become rich and buy a beautiful home. PlaiWan is renamed as Fatima. Narit meets Fatima but he doesn't recognize PlaiWan. They become lovers again causing Phayak's ire towards this (หมาป่า). Phayak is going overseas to remove his hunch. Narit meets Methinee, a business woman but he doesn't realize she is PlaiWan (ไม่จริงจัง). Phayak kidnaps Narit to get revenge over him. He also lies to Nathee in order to seduce her. He tortures Narit's body but also Narit's spirit by telling his fiancee is now his! Nathee grabs a gun but Phayak shoots her. The police arrives and shootings happen. PlaiWan releases Narit as Phayak has gone too far. Phayak finally dies as he was willing to revenge PlaiWan's honor.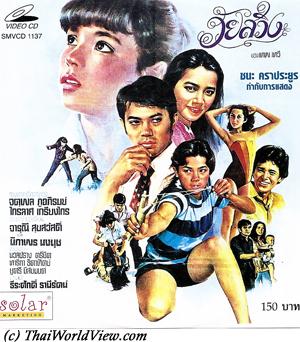 Year

: 1980



Thai title

:

วัยสวิง




English title

:



Rating

: 3/5


Director

:



Main actor

: Jatuphol Poopirom,Krailat Kriengkrai


Main actress

: Jarunee Sooksawad,Nipaporn Nongnuch,Tharika Thidathip



Buy now

:

Nout, a young female teen, is walking along the beach. She steals a golden Buddha necklace (สร้อยลูก) and flees. Et, young man from a rich family, helps as some people are chasing Nout. Nout plays a mute girl (แม่ใบ้), steals also his wallet and disappears. Nout lives with her mother in a shack. Her elder sister, Oon, is gone and left her young child behind. Nout sells sea jewels for tourists on Pattaya beach. Panoo, Oon's sister boyfriend, writes a letter and refuses to recognize that he is the father of the child. Nout discovers that Et is Panoo's young brother. By giving back the wallet, she tries to find where is Panoo but Panoo has just died from a cancer. Panoo's family is aware that Panoo has a young child and wishes to find him. His family publishes a newspaper article. Hopefully a neighbour warns Nout' s family so they decide to bring the baby for its good sake future. Panoo 's mother wants Nout and her mother to stay to take care of the baby. Et discovers that the wallet's robber is Nout, sibling of the baby. Nout refuses to recognize her faults (ใจแขง). She faces animosity from Anong, a domestic helper, who dreams to marry Et and also from Khun, Et's girlfriend (แฟน). Phi Sing is a rickshaw driver who loves Anong. A few verbal fights happen between Nout and Khun (ไม่ยอมจริงๆ, เรื่องหยุมหยิม). Nout is sent to school to finish her studies. Anong tries to push Khun against Nout so that she can have Et for herself only. Pak, friend of the family, has high interest in Nout (เด็กดื้อ). Et is upset as he loves Nout but cannot say it. His mother pushes him to marry Khun but his dream is to marry Nout. Anong declares her love to Et but to no avail. Pak wants to marry Nout and asks Et to be his requester (พ่อซื้อ). She needs to think about it. Anong is fired as she tried to hide the grandmother's ring into Nout's room in order to accuse her of robbery. Finally Anong-Khun collusion is disclosed. To justify her sacking, she lies and complains to Phi Sing that Et tried to rape her. She soothes him as she wants to take revenge. Nout doesn't love Pak so refuses the wedding proposal. A modern lady shall marry for love and not for position (รักเหมือนน้อง). Anong and Phi Sing steal the baby and ask for a 100 000 Baht ransom. Jarunee's boxing skills are well shown off. Following a fight between Anong and Nout, the baby is finally released through a fierce mud fight. But Nout and her mother decide to go back to Pattaya to avoid causing more troubles. Et drives there and ask Nout to come back to Bangkok as his wife. It is a typical romantic movie from 1980s decade. Jarunee always excels playing the upcountry girl that has a swift tongue and knows how to give witty and sharp answers.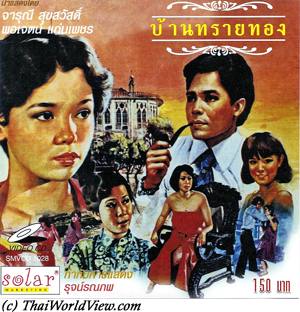 Year

: 1980



Thai title

:

บ้านทรายทอง




English title

:



Rating

: 3/5


Director

: Ruj Ronnapop



Main actor

: Porjed Kaenpetch


Main actress

: Jarunee Sooksawad,Mayurachath Muarnprasitivej,Tharika Thidathip



Buy now

:

It is a love story about a girl named Pojaman from a noble family who fights with relatives to obtain her right as the real owner of the castle. The fighting ends in happiness when she finds true love with the son of one her relatives that she is fighting with. This story has been made into a film and a television series several times in the past four decades.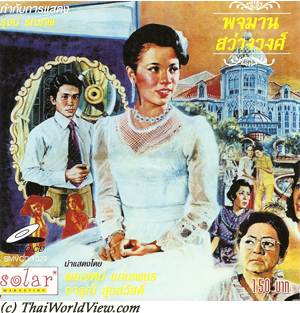 Year

: 1980



Thai title

:

พจมานสว่างวงศ์




English title

:



Rating

: 3/5


Director

: Ruj Ronnapop



Main actor

: Porjed Kaenpetch


Main actress

: Jarunee Sooksawad,Mayurachath Muarnprasitivej,Tharika Thidathip,Sarinthip Siriwan,Suphanee Jitthieng



Buy now

:

Two young new married people from Thai high society receive strong pressure from their family. The husband's mother try to persuade her son to divorce. The wife's younger sister wants to have a pleasant life without working. Will their wedding be strong enough to resist? This movie is the second part of "Baan Sai Thong".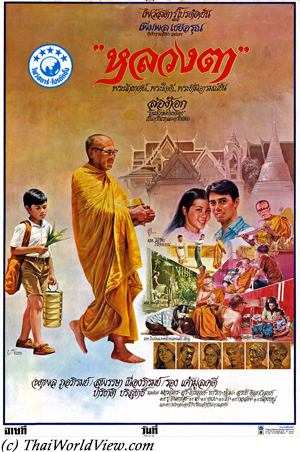 Year

: 1980



Thai title

:

หลวงตา ภาค 1




English title

: The old monk



Rating

: 4/5


Director

: Permpol Choei-arun



Main actor

: Jatuphol Poopirom,Lor Tok,Rong Kaomulkadee,Krailat Kriengkrai,Thuam Thoranong


Main actress

: Supansa Nuengpirom,Mayurachath Muarnprasitivej,Tharika Thidathip,Juree Osiri



Buy now

:

Thai movie หลวงตา ภาค 1 / The old monk was released in year 1980 and lasts 2h13mn (according to Five Star Production website). It was released under multiple formats, a beta-max version (2h01mn), VCD version by Solar (2h02mn), VCD version by BKP (2h05mn), DVD version by BKP (2h05mn), a True Thai Film cable TV version (1h48mn). A remastered version was released during decade 2010s by Five Star Production. Movie director is Permpol Choei-arun. This movie shows the importance of Buddhist abbots in Thai society. Luang Ta (Lor Tok) is an abbot in a Thai Buddhist temple. He is taking care of children (เด็กวัด) given to the temple as the parents are too poor to take care of them. During childhood, young boy Long often deal with stubborn Chuk and Ek. Long (Jatuphol Poopirom) and Ek (Rong Kaomulkadee) are now grown up. Mae Choi (Mayurachath Muarnprasitivej) is Long's mother but she is ashamed (ผู้หญิงขายคัว) so she doesn't disclose who she is. Long is like orphan (ลูกกำพร้า) under the responsibility to Luang Ta. Fighting between Long and Ek occur as Ek always tease others but they remain friends. Luang Ta teaches (สั่งสอน) them continuously. Long is accepted in school army and Ek is accepted in police school. Mae Choi dies. Luang Ta organises a funeral being the main sponsor (เจ้าภาพ). The undertaker (สัปเหร่อ) discloses she worked in a brothel (ซ่อง) before. Young lady Duangjai (Tharika Thidathip) stays in temple as she has nowhere to go. She has little education as her parents thought primary studies were enough. Luang Ta complains that girls should study also and not only do home chores. She regains trust in herself and learns new skills but after a while Luang Ta tells her it is time to leave as it is not correct for a lady to stay in a temple where only men are present. Lom, without parents and who has always lived in Buddhist temple, is in love with a young woman called Wan (Supansa Nuengpirom). Her high society parents (Thuam Thoranong and Juree Osiri) don't want a poor groom. On top of this, they are worried about impacts on their lineage. Lom decides to go at the Thai border as he knows this love is impossible. Wan clashes with her parents, who are more worried about old symbols such as status, fame, lineage instead of their daughter happiness. By reading newspapers, Luang Ta learns that Duangjai made a successful wedding. Pushed by Wan, her parents visit Luang Ta to learn more about Lom. The abbot gives them the whole story. The parents are concerned about gossip as Lom is prostitute's son but Luang Ta reminds them that skills and good personality are not linked to lineage but to own ability. Ek is proud to announce to Luang Ta that he is now police captain with 3 stars. Luang Ta complains that multiple stars don't make people more intelligent. Lom is injured at the border and is sent to hospital. Luang Ta decides to visit him but two robbers (including Krailat Kriengkrai) enter in the Buddhist temple. They kidnap Luang Ta. Surrounded by police led by Ek, they have to endure Luang Ta's sermons (โดนเทศน์ไม่ไหว) so they finally give up and surrender. Long is back to the temple to visit Luang Ta with his wife Wan as her parents have agreed to the wedding.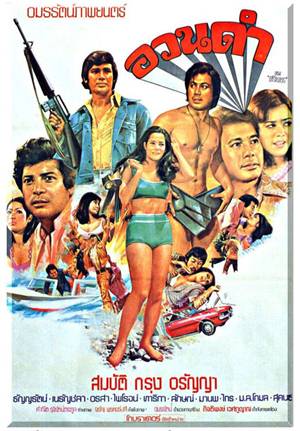 Year

: 1979



Thai title

:

อวนดำ




English title

:



Rating

: 3/5


Director

:



Main actor

: Sombat Methanee,Manop Aussawathep,Krung Srivilai,Phairoj Jaising,Prachuap Ruekyamdee,Krai Kanchit,Sukon Koewliam,Lak Apichat


Main actress

: Aranya Namwong,Sulaleewan Suwanthat,Tanyarat Lohanan,Orasa Isarangkul,Tharika Thidathip
Thai movie อวนดำ was released in year 1979. 1h40mn is left to be seen. Lom (Sombat Methanee) is hired to protect the interests of a company involved in fishery in Mahachai. The owner's daughter called Nori (Aranya Namwong) is concerned about Lom's righteousness. The movie dares a scene with two actresses (including Orasa Isarangkul) kissing each other. Net (Manop Aussawathep) brings money to local mafia leader Prachuap Ruekyamdee. Bulam (Tanyarat Lohanan), selling soup, is upset with these two ladies. So she uses Net and his ruffians to bully the ladies (รังแกผู้หญิง). Lom (Sombat Methanee) being around kicks the ruffians. Net asks Lom for one to one fighting on the next day. Krai, Sukon Koewliam, Lak Apichat are part of Lom's team. Lom defeats Net and wins. Grand mother (Sulaleewan Suwanthat) takes care about the girls. While scuba diving, Nori finds some war weapons on an island. Ruffians, aware that Nori discovered their hidden hideaway, put a bomb in her boat but she escapes to death. Bulam is now bullied by the ruffians but this time, Don Manora (Krung Srivilai) helps her. To join Net's team, Don agrees to knock out Lom but he fails. Don flees with Bulam. Don wishes to meet นาย Prachuap as he wishes to work for him. At nighttime he investigates their warehouses and finds boxes full of M16 weapons. Prachuap is upset as his stock of weapons hidden on the island has disappeared. Simulating being a spirit doctor (หมอดู), Phairoj Jaising is visiting the ruffians site. He meets เสีย Prachuap's girlfriend (Tharika Thidathip). Jaising is undercover policeman. He is recognised and captured. Don succeeds to release him and flees with Bulam. The ruffians succeed to kidnap the ladies again. Fightings happen with the police. Ruffians are overcome. Net tries to flee with the van with the girls and runs over Prachuap. He finally crashes the van in a ravine causing his death and death of Bulam also. Nori finally understands that Lom, Don and Jaising are all policemen.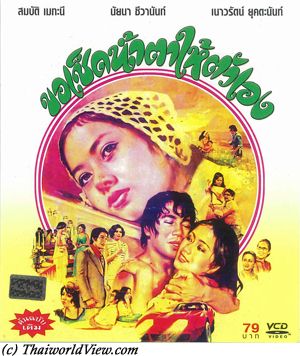 Year

: 1978



Thai title

:

ขอเช็ดน้ำตาให้ตัวเอง




English title

:



Rating

: 3/5


Director

:



Main actor

: Sombat Methanee,Sawin Sawangrat,Chana Sriubon


Main actress

: Naowarat Yooktanun,Naiyana Shewanan,Tharika Thidathip
Daen Chai is a young teen happing problems with her stepfather and his son. She decides to flee home but always thinks about her mother left alone with her bad stepfather. She gets shelter in Pa and Lung's home who have pity on her. They treat her in a similar way as their own daughter. But one day, Lung declares his love for Daen Chai and forces to have private relationship with him in exchange of a promise to send her to study in Japan. Daen Chai accepts as she wishes to be able to help her mother when she gets a job but she is fed up with men behavior. Back from Japan, she finds a job in a fashion design house. The boss, Phong, surprised by her strong character, asks her for marriage. They are happy together but Phong's sister wishes to break their love by introducing Miss Pree to Phong. Miss Pree succeeds to seduce Phong. Daen Chai blames Phong of having a mistress or เมียน้อย. Phong and Daen Chai finally divorce but Daen Chai is still in Phong's heart despite he has to marry Miss Pree. Fate is against Miss Pree that discovers she has a terminal cancer...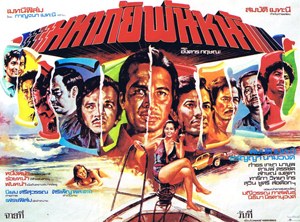 Year

: 1978



Thai title

:

มหาภัยพันหน้า




English title

:



Rating

: 3/5


Director

: Sombat Methanee



Main actor

: Sombat Methanee,Lak Apichat,Kecha Plianvithee,Dam Datsakorn,Rujira Isarangkul,Thep Thienchai,Kanchit Kwanpracha,Manop Aussawathep,Kamthorn Suwanpiyasiri,Pan Borapet,Paen Pleumsachai,Krai Kanchit,Sawin Sawangrat,Wittaya Sukdamrong,Pumi Patanayut


Main actress

: Aranya Namwong,Tharika Thidathip,Metta Roongrat,Orasa Isarangkul



Buy now

:

Thai movie มหาภัยพันหน้า was released in year 1978 and lasts 2h06mn. It was released under VCD and VHS formats. It is a Methanee film production with กาญจนา เมทะนี (Sombat Methanee's wife) as movie producer. Sombat Methanee is movie director. James bond style music is featured. Multiple famous Thai actors and actresses are featured in this movie such as Sombat Methanee, Aranya Namwong, Lak Apichat, Kecha Plianvithee, Dam Datsakorn, Rujira Isarangkul, Thep Thienchai, Kanchit Kwanpracha, Manop Aussawathep, Tharika Thidathip, Metta Roongrat, Kamthorn Suwanpiyasiri, Pan Borapet, Paen Pleumsachai, Krai Kanchit, Orasa Isarangkul, Sawin Sawangrat, Chosri Misommon, Lor Tok, Wittaya Sukdamrong. Multiple murders are committed in various places such as golf club... Each time the killer has a different face, i.e face of Kecha Plianvithee, face of Dam Datsakorn... The killer is having an assistant, i.e. Lak Apichat. The murders are committed by มหาภัยพันหน้า as those men were harmful to Thai society such as corrupted politicians or ruffians trafficking drugs or weapons. The killer is Sakao (Sombat Methanee) with his assistant Wai (Lak Apichat). Sakao is using different masks so he gets called the "great danger with thousand faces" (มหาภัยพันหน้า)! Thep Thienchai and Wai suggest to Sakao to have a lady joining their team. Their boss is Rujira Isarangkul. Det (Kanchit Kwanpracha) is also part of the team. The boss has an important work for them. They have to neutralize Sia Bancha (Kamthorn Suwanpiyasiri). Pho Lieng Boonta (Kecha Plianvithee) and Plaem (Dam Datsakorn) are working with Sia Bancha's team. Sakao and Wai go to Valentino club, where multiple Japanese and Hong Kong singers are working. This is Sia Bancha's usual place. Sakao meets Japanese singer Misiko (Tharika Thidathip). Sakao helps also Sai (Metta Roongrat) beaten by Klang (Krai Kanchit). Sakao has then arguments with Peter (Manop Aussawathep). Fighting occurs in Valentino club. Pho Lieng Boonta asks for an enquiry on Sakao. Sakao changes his face to be similar as Sia Bancha. Ratree, Bancha's girlfriend, is played by Orasa Isarangkul. Sakao enters in Sia Bancha's bedroom to steal documents. Khun Deu (Aranya Namwong) is welcome at the airport by Sakao, Wai and Det. Ruffians recognize Sakao's car and follow it. They aggress Deu being the driver as they believe she is Sakao's wife. Luckily, they flee as police is around. Sakao and Wai disguise themselves as plumbers so that Sakao can listen to Pho Lieng's plans. He meets Misiko again. Peter recognises him so Sakao has to flee on a small motorbike. Deu discovers that Sakao is มหาภัยพันหน้า. Deu finally joins them. Sakao and Klang meet Thongkam (Pumi Patanayut) that recommends them to follow Dr Singhon (Sawin Sawangrat). Ruffians fail to get rid of Sakao. Misiko asks to meet Sakao again and warns him (เล่นกับความตาย) that ruffians are trying to kill him. Sakao is finally captured. Deu uses Dr Singhon's signature to enter in their hidden place and install a microphone under the table. Sakao is beaten but refuses to disclose who he is. Ruffians are doing a weapons traffic to disrupt Thailand. Deu gathers information and informs the Police. Thai Police, led by Wittaya Sukdamrong, are ready to surround the house where ruffians are hiding. House is stormed and all ruffians are neutralized. Misiko was finally an inspector from Japanese Police.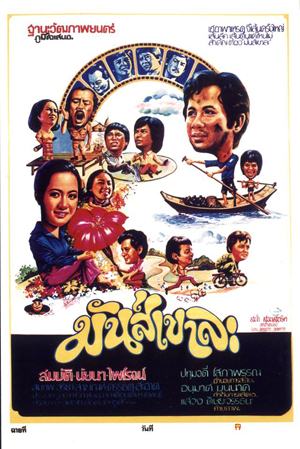 Year

: 1978



Thai title

:

มันส์เขาล่ะ




English title

:



Rating

: 3/5


Director

:



Main actor

: Sombat Methanee,Prachuap Ruekyamdee,Lor Tok,Tawan Siriwat,Suriya Chinaphan,Phairoj Jaising,Sayan Chantaraviboon,Rong Kaomulkadee,Thep Thienchai,Somphob Benjatikul,Boo Wibunnan,Kanchit Kwanpracha,Sahat Piempongsan,Thuam Thoranong


Main actress

: Naiyana Shewanan,Chosri Misommon,Nipaporn Nongnuch,Tharika Thidathip
Thai comedy movie มันส์เขาล่ะ was released in year 1978. The movie is lost in Thailand but a sequence of 1h03mn is left to be seen. Subdistrict headman (กำนัน) Lor Tok wishes to produce a movie with his daughters and his wife playing as actresses. His wife is played by Chosri Misommon. His daughters include Wassana (Naiyana Shewanan) and Nipaporn Nongnuch. Tawan Siriwat seems to oppose the Subdistrict headman's decision. A photo studio is managed by Prachuap Ruekyamdee and his two friends, i.e. Sayan Chantaraviboon and Rong Kaomulkadee. Prachuap and his friends convince Lor Tok to manage the movie for him. They are now looking for a main actor (พระเอก) for their movie but Fui (Sombat Methanee) is finally hired by mistake. Fui's close friend is Thep Thienchai. Lor Tok is the movie producer so they use the money to buy a mercedes! He wishes his family to play in the movie. Somphob Benjatikul is his assistant. Fui and Wassana like each other. Boo Wibunnan is hired as movie director. They are also looking for somebody to write the story. Tawan brings them to meet Mui (Kanchit Kwanpracha) as they are looking for a ruffian (นักเลง). A ceremony for the movie launch (เลี้ยงใหญ่โต๊ะ) is organized. Fui has to sing and does it well (it is Sombat Methanee's real voice). Thuam Thoranong as comic actor is also present. Sahat Piempongsan is used as decorator. Lor Tok always needs to protect his daughters against the young men trying to seduce them. Multiple gags happen during the shooting as Lor Tok doesn't accept any kiss to his daughters. Phairoj Jaising is involved as actor also and a few ดาวยั่ว are joining (Tharika Thidathip). The movie shooting is a disaster. Kamnan Lor Tok is back to his village and is welcomed by Tawan Siriwat and Suriya Chinaphan singing an ironic son and teasing the Subdistrict headman. This comedy is featuring many famous comic actors from 1970s and more than 18 Thai famous actors / actresses.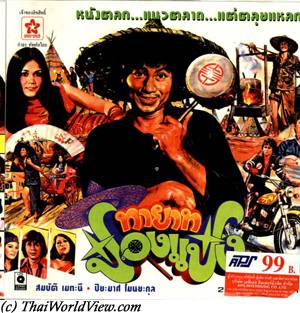 Year

: 1978



Thai title

:

ทายาทป๋องแป๋ง




English title

:



Rating

: 3/5


Director

: Kumtorn Tubkunlai



Main actor

: Sombat Methanee


Main actress

: Piyamas Monayakol,Metta Roongrat,Tharika Thidathip,Marasri Bangchang



Buy now

:

Following the father death, a Thai family called Thanayu needs to share an heritage (มรดก) between family members. An unexpected heir is found but he is coming from a Chinese lineage as the father had a Chinese mistress. The Thai family is looking for a man called Pong Peng. Pong Peng is upset that his mother was rejected by the Thai family so he decides to tease them. Pong Peng wears old Chinese clothes, speaks with a strong accent and uses bad manners. Pong Peng meets the whole family during a diner, including daughter Oon, brother Rajan and an aunt. The grandfather, believing that Pong Peng is having a harsh life, gives a 15 000 Baht monthly allowance for him to learn Thai properly (พูดไทยไม่ชัด), to wear decent clothes and to prepare his wedding in order to accelerate his integration in Thai society. The grandfather has Oon in mind but she refuses to marry. Oon needs to help Pong Peng to buy modern clothes. A lunch in a Chinese restaurant turns to a disaster. Her dress is full of food. He brings to a motel to clean her dress and gets slapped by Oon for going to such a sleazy place. Rajan, Oon's brother is always playing cards and loses a lot of money to Pongpat, a ruffian. Pongpat is the leader of a bikers group. The aunt's daughter tries to seduce Pong Peng but to no avail. Oon still refuses to marry Pong Peng and flees from home. Her car gets catched by the bikers. Pongpat asks for one million baht ransom. Pong Peng rescues Oon following gun fights with the bikers. The Thai family discovers that Pong Peng is a rich man and a company owner. Oon is upset by Pong Peng's lies. The movie ends happily.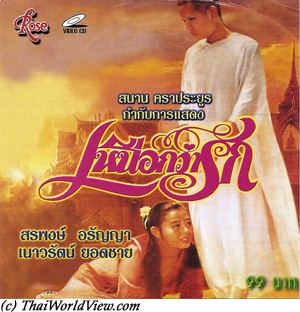 Year

: 1978



Thai title

:

เหนือกว่ารัก




English title

:



Rating

: 4/5


Director

:



Main actor

: Sorapong Chatree,Yodchai Meksuwan


Main actress

: Naowarat Yooktanun,Aranya Namwong,Nipaporn Nongnuch,Tharika Thidathip
A poor woman has to leave her daughter as she cannot take care about her and is giving her to a wealthy family. When growing, the daughter discovered that she has another real mother. In order not to destroy the wealthy family harmony, the poor woman has to play the role of a bad woman, the role of a prostitute to disappoint her daughter. As it is not enough to break her daughter's love, she is no choice than to become a nun ("MAE CHI" - แม่ชี).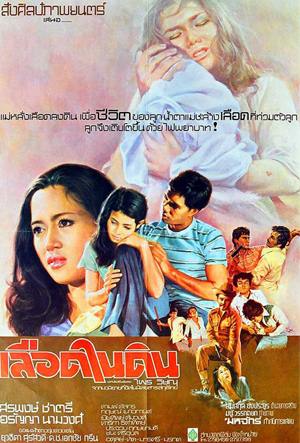 Year

: 1978



Thai title

:

เลือดในดิน




English title

:



Rating

: 3/5


Director

:



Main actor

: Sorapong Chatree,Prachuap Ruekyamdee,Dam Datsakorn,Adul Dulyarat,Chana Sriubon


Main actress

: Aranya Namwong,Piathip Kumwong,Yuwathida Surasawadee,Tharika Thidathip
Thai movie เลือดในดิน was released in year 1978. It features Sorapong Chatree as main actor and Aranya Namwong as main actress. The movie is lost in Thailand but a three minutes 30 seconds trailer remains to be seen. Other actors are Prachuap Ruekyamdee, Dam Datsakorn, Piathip Kumwong, Adul Dulyarat. Yuwathida Surasawadee, Tharika Thidathip, Chana Sriubon. It is a strong drama movie (เป็นหนังชีวิตเข้มข้น). It looks like a child was separated from his father. Getting adult, Sorapong is reunited with his father (Prachuap). Many fightings do happen on this family drama movie.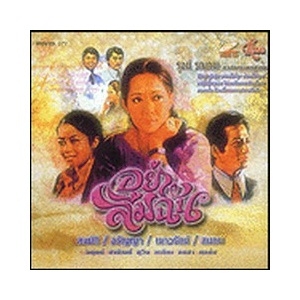 Year

: 1977



Thai title

:

อย่าลืมฉัน




English title

:



Rating

: 3/5


Director

: Ruj Ronnapop



Main actor

: Sombat Methanee,Sawin Sawangrat,Sayan Chantaraviboon,Somphob Benjatikul,Adul Dulyarat


Main actress

: Aranya Namwong,Naowarat Yooktanun,Chosri Misommon,Marasri Isarangkul,Tharika Thidathip
Thai romance movie อย่าลืมฉัน was released in year 1977. The movie lasts around 2 hours 04 minutes and was released under VCD format. Movie director is Director is Ruj Ronnapop. Khaem (Sombat Methanee) and Suriyong (Aranya Namwong), both students, are in love. They shall marry. Finally Suriyong, due to filial duty (บุญคุณ), has to marry an older rich man, who is a banker. Khaem is disappointed and goes overseas. Suriyong never had chance to explain to him (มีเหตุผล). Fed up to be at home, Suriyong looks for a job and is engaged as secretary (เลขา). Her new boss is just back from overseas and is Khaem himself! Working relationship is difficult as Khaem makes it hard for Suriyong due to resentments. Khaem is also giving hard time to his managers (ผู้จัดการ) Somkit (Sawin Sawangrat) and Boon (Sayan Chantaraviboon). Khaem has a new girlfriend (แฟน) called Kaelong (Naowarat Yooktanun). Suriyong still wears the ring given by Khaem. Khaem spies Suriyong as she sees a man called Eua meeting her. For Eua (Somphob Benjatikul), Suriyong is only her stepmother (แม่เลี้ยง). He has no other feelings despite Khaem's suspicion. Alita, Khaem's gig from overseas, is back to Thailand and brings him trouble. Khaem is aware that Suriyong has two children but those two children are in fact from the previous wife of the banker, who died earlier. One night, while bringing the kids for holidays, Khaem becomes lover with Suriyong. There is misunderstanding as Suriyong believes it was arranged to trick her. Suriyong becomes pregnant. Khaem is upset to always see Suriyong with Eua so he writes a harsh letter to her. Khaem asks for a wedding with Kaelong as soon as possible. Finally Suriyong plans to flee overseas (หายกลุ้มก็กลับมาเอง). Khaem, realising his mistakes and misunderstandings due to jealousy, rushes to airport in order to find Suriyong before she leaves Thailand…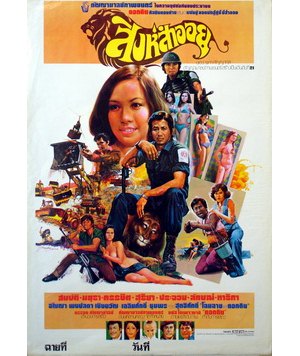 Year

: 1977



Thai title

:

สิงห์สำออย




English title

:



Rating

: 3/5


Director

: Dokdin Kanyaman



Main actor

: Sombat Methanee,Dokdin Kanyaman,Prachuap Ruekyamdee,Suriya Chinaphan,Choomporn Theppitak,Lak Apichat,Kanchit Kwanpracha


Main actress

: Mayura Thanabutr,Tharika Thidathip
Thai movie สิงห์สำออย was released in year 1977 and lasts 2h05mn. As usual with movies directed by Dokdin Kanyaman, it mixes several tastes, i.e. action, romance, comedy, mild erotism. Main actors and actresses are Sombat Methanee, Mayura Thanabutr, Dokdin Kanyaman, Lak Apichat, Kanchit Kwanpracha, Prachuap Ruekyamdee, Choomporn Theppitak, Suriya Chinaphan, Tharika Thidathip, ธัญญา ธัญญารักษ์, พงษ์ลดา พิมลพรรณ, เชิงขวัญ ปิโยบล, เฉลิมศักดิ์, ด.ช.สุทธิศักดิ์, โฉมฉาย ฉัตรวิไล. Ek (Sombat Methanee) is the son of a rich businessman. As he is a bit lazy, the rich businessman put some special clauses in the testament before dying. Ek must become a policeman to keep his rights to heritage. He is sent to Nakhon Phanom to investigate on some illegal traffic happening at the border. As a cover job, Ek is selling goods and is having arguments with Dokdin Kanyaman, another seller. Noon (Mayura Thanabutr), daughter of a local headteacher (พงษ์ลดา พิมลพรรณ), is visiting her mother in Nakhon Phanom. Her mother is taking care of poor children. Her father is Prachuap Ruekyamdee. Relation is tense with her father as he has a new wife (เมียน้อย) called Pantip. Ruffians storm the police station. Ek and Dokdin neutralize them. Suriya Chinaphan, Ek's teammate, meets young lady Moon there. Wan Dao and Yoti (Kanchit Kwanpracha) have business conflicts with Cheung (Lak Apichat) but they finally collaborate. Cheung and Wan Dao become lovers. Cheung's team is attacked by police led by Ek while transporting illegal goods in the jungle. Ek is injured but Dokdin is helping him to hide. Ruffians are looking for Ek to get revenge. Dokdin brings Ek to hospital and they finally flee. Ek needs to marry within three months to receive the heritage (มรดก) per the testament. Ek wishes to marry Noon but his lawyer (Choomporn Theppitak) wishes him to marry his engaged fiancée. Ek refuses as he hasn't realized that his engaged fiancée and Noon are the same person. Dokdin used a similar scenario in movie ไก่นา (1971). Yoti has arguments with Ek. Pantip is also Yoti's mistress. Ruffians storm again the school. Ladies resist. Moon hits Cheung badly and it makes him crazy. Ruffians burn the school buildings and Moon is raped by Cheung. The head teacher (แม่ครู) is kidnapped. Prachuap is aware that Pantip betrays him (ควายแก่) as policemen saw her kissing Yoti. They shot each other. Ek and his teammates storm the camp. Fierce fightings do happen. Noon takes revenge over Cheung and gets reunited with Suriya. Dokdin marries a teacher also.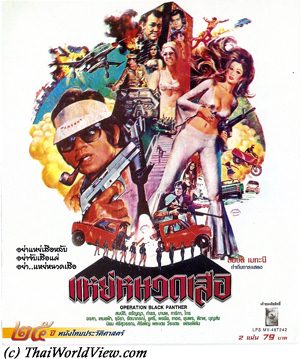 Year

: 1977



Thai title

:

แหย่หนวดเสือ




English title

: Operation Black Panther



Rating

: 3/5


Director

: Sombat Methanee



Main actor

: Sombat Methanee,Manop Aussawathep,Pipop Pupinyo,Kamthorn Suwanpiyasiri


Main actress

: Aranya Namwong,Moeifa,Tharika Thidathip



Buy now

:

Cheutchai (Sombat Methanee) spends a lot of time to read James Bond novels so behaves similarly and weirdly (บ้าๆ บอๆ). This movie reminds of French movie "L'animal" with Jean-Paul Belmondo. Cheutchai is mistaken as another Cheutchai by some ruffians at Bangkok airport. He is brought to a meeting of a mysterious secret organisation (องค์กร). They are all wearing animal mask to hide their real identity and call themselves by number. Traitors are killed by a black panther. Cheutchai is given a mission by sexy number 9, Sareuthai, to kill a politician. He is recruited as a hitman but doesn't shoot the politician so causing the ruffians' ire. He flees through a two driving sides Mini British car. There is a car chase through Bangkok, then until the top of the Golden Mountain and then through a side car. Cheutchai needs to hide in a brothel to escape the ruffians and then in a gogo bar. He finally flees with dancer Aranya and takes refuge in her home. Cheutchai asks help from Sareuthai. She suggests him to kill the organisation leader and gives him the building map. Sareuthai is later killed by the black panther due to her betrayal to the organisation. Cheutchai decides to enter in the building at nighttime but he is captured. Being joked on his qualification as Thai scout (ลูกเสือ), he punches back. During 1970s the Thai scout organisation was seen as a protector of Thai kingdom against external threats such a red communists. He succeeds to escape thanks to Aranya. Police arrives on time to rescue them. Cheutchai and Aranya neutralize the organisation leaders (ทำร้ายชาติ) at Don Meuang airport. In 1976 Don Meuang airport was still used for international travel. Aranya was in fact an uncovered policeman. This movie is a mix of action and comedy. The VCD includes two soundtracks. The second soundtrack in Isan language adds many oral jokes absent in the original Thai soundtrack. The movie features also a funky 1970s music soundtrack. It is produced by "Methanee film" company and Sombat Methanee is also the film director. It is a two hours movie.
---