Increase or decrease font size for easier reading : A+ A-
Siriyakorn Pukkaves
Siriyakorn Pukkaves (1974) - สิริยากร พุกกะเวส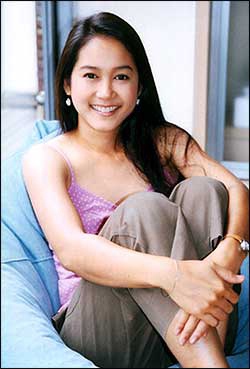 Siriyakorn Pukkaves
This Siriyakorn Pukkaves movie page contains 3 records.
---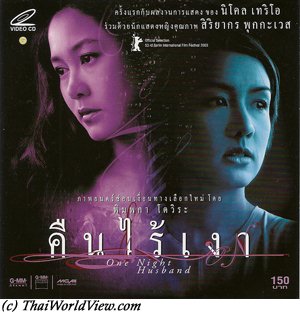 Year

: 2003



Thai title

:

คืนไร้เงา




English title

: One night husband



Rating

: 3/5


Director

: Pimpaka Towira



Main actor

: Phongphat Wachirabanjong


Main actress

: Nicole Theriault,Siriyakorn Pukkaves
The film follows the life of Sipang, an urbane and self-confident Bangkok woman whose husband disappears after he receives a mysterious phone call on the night of their wedding. She begins to search for him with the help of his elder brother Chatchai and his introverted wife Busaba, a traditional housewife totally dependent on her abusive husband. During the search, Sipang and Busaba, who are worlds apart in outlook, grow increasingly close and explore the value of life, love and devotion as women living in contemporary Thai society.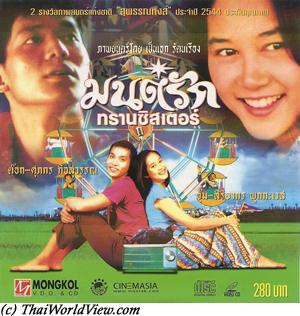 Year

: 2001



Thai title

:

มนต์รักทรานซิสเตอร์




English title

: Mon Rak Transistor



Rating

: 5/5


Director

: Pen-Ek Ratanaruang



Main actor

:


Main actress

: Siriyakorn Pukkaves



Buy now

:

It is about a young rural man's quest for fame as a folk singer. Phaen has a great love for music and always sings at temple fairs in his village. During one fair he meets and falls in love with a young lady called Sadao. On their wedding day, Phaen gives Sadao a transistor radio. Soon, Sadao is pregnant but Phaen has to leave home as he has to enter military service. While there, he enters a singing contest and wins. He spends two years in a band that never goes anywhere. After a tragic accident with his boss, he is forced to flee and work in a sugarcane plantation. But a fight causes him to lose his job. As things go from bad to worse, he is sent to prison after robbing. Finally he goes back home with empty hands and lost dreams. This movie has received many Thai awards. The Culture Ministry registers 25 Thai classic films each year at the National Film Heritage Registry. This movie is part of the 25 films heritage list announced on 04 October 2014, which is Thai Movies Conservation Day.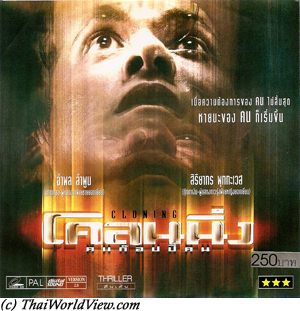 Year

: 1999



Thai title

:

โคลนนิ่ง คนก๊อปปี้คน




English title

: Cloning



Rating

: 3/5


Director

:



Main actor

: Amphol Lumpoon


Main actress

: Siriyakorn Pukkaves



Buy now

:

Niwat is a software engineer. During an exposition, he is hurt and sent to hospital. The doctor keeps a blood sample as he is secretly working on cloning. Thanks to a foreign professor, they succeed to clone humans. The experience goes wrong and Niwat's clone succeeds to escape. A bad businessman is also trying to catch the clone. The clone tries to get rid of Niwat and threatens Niwat's girlfriend. Will Niwat overcome his clone?
---