Increase or decrease font size for easier reading : A+ A-
Shahkrit Yamnarm
Shahkrit Yamnarm (1978) - ชาคริต แย้มนาม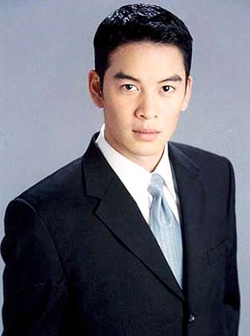 Shahkrit Yamnarm
This Shahkrit Yamnarm movie page contains 8 records.
---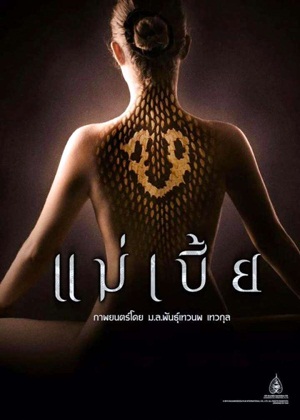 Year

: 2015



Thai title

:

แม่เบี้ย




English title

: Maebia



Rating

: 4/5


Director

: Pantewanop Tewakul



Main actor

: Shahkrit Yamnarm,Ananda Everingham,Kriengkrai Unhanan


Main actress

: Karnpithchar Katemanee



Buy now

:

Thai movie แม่เบี้ย was released in year 2015. It lasts 2h. Miss Thailand World 2009 second runner-up Karnpithchar "Oam" Katemanee was selected for the challenging role of Mekhala. Compared to previous versions in 1988 and 2001, this version is highlighted by a beautiful picture as usual with movies from director Pantewanop Tewakul and also an important dose of erotism with many love scenes. The elder brother khun Charachon (Shahkrit Yamnarm) wishes to buy an old house (เรือนโบราณ). The owner of the house is a beautiful lady called Mekhala. Charachon visits the house with his younger brother Prapoum. The house is showing traditional puppet events. While the elder brother enjoys the show and is attracted by the beautiful owner, the younger brother is having an affair with one of the dancers. Charachon wishes to meet Mae again. Charachon is married to Kaew and has a daughter. Mekhala is having a lover called Pot already but he dislikes a snake always around. Pot is the son of political party owner. Charachon wishes to have a diner with Mekhala but she prefers to organise it in her home... Pot cannot come that night as Mekhala is busy already. Pot sends some men to get rid of the snake (งูผี) but they die. Pot is also married. The snake ghost is jealous about men being close to Mekhala. Charachon has to meet again Mekhala as he fully attracted by her. While riddling on the river, they fall from the boat as the snake (งูเห่า) was about to attack. Charachon doesn't know how to swim. Charachon feels so well in Mekhala's old house that he forgets going home (ไม่เหมาะ) despite his wife waiting. The spirit has the appearance of a beautiful young lady at nighttime. Charachon has weird dreams and wishes to understand the significance. Charachon sees Mekhala talking to a big snake (ทีนี้ไม้ใช่ที่ของคุณ). They finally become lovers. Mekhala tells the story of the snake (คุณ), who was already protecting her mother. On his side, Charachon is an adoptive child. He doesn't know his biological parents. In the morning, while wandering with Mekhala, the cobra attacks Charachon again. Thanks to the spade (ดาบพิเศษ) given by Lung Tim, Charachon pushes back the snake. Lung Tim warns Charachon not to come back to this house. Pot is chased away by Mekhala as she has Charachon now. Aware of Charachon's outside activities with Mekhala, Charachon's wife, Kaew, asks her to stop taking her husband (แย่งผัวชาวบ้าน). Meanwhile Pot dies while trying to kill the snake. The house is damned (บ้านของบาป, บ้านมีกรรม) with lust and death. Charachon realises he is not the real son of Kriengkrai Unhanan. Perplex, he finds his own brother Prapoum in bed with his wife Kaew. Deceived by life, Charachon goes back to Mekhala's home knowing she is not here and knowing that death is waiting for him there. A few months later, Prapoum brings his new boss (Ananda Everingham) to visit Mekhala...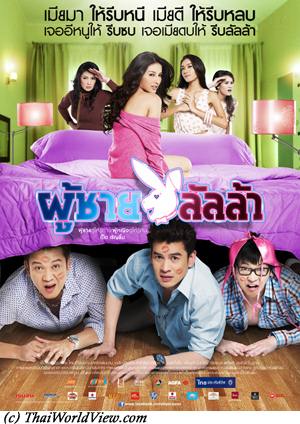 Year

: 2010



Thai title

:

ผู้ชายลัลล้า




English title

: Lunla Man



Rating

: 1/5


Director

:



Main actor

: Akom Preedakul,Note Chernyim,Shahkrit Yamnarm,Mum Jokmok,Jaturong Mokjok


Main actress

: Passorn Boonyakiat



Buy now

:

It is a comedy about three men unfaithful to their wives. They always need to find excuses for their wives as they are coming back home late. Up to now their lies succeeded to convince their wives. Teng (actor Shahkrit Yamnarm) needs to find a new model. He finds a beautiful woman in a mall and takes pictures of her but forget to ask her contact references. Teng finally meets her in a bar. Her name is Sosi. Teng is expert to play the liar (สบายๆ) but Sosi is also lying. Her husband is called Sia. Finally Teng's two friends are uncovered by their wives as their lies were getting bigger and bigger (working late - OT, late meetings, fight against ruffians...). Proofs were stored in their blackBerry smartphones. To make him stop, one of the wife sings in a pub he often frequents and she accepts tips from customers (ทำประชด). Teng has a lovely wife called Bow but a love story is really starting between Sosi and Teng. Finally the male stratagems are discovered. They have to stay home and bring their wives to a holidays resort. But they cannot stop trying seducing other women. They use sedative drugs to make their wives fall asleep (ยานอนหลับ). The drugs don't last enough and the three men are caught being with girls again by their wives. A final last chance is given. Sia is upset by Sosi's behavior and wishes to punish her. Sosi's brother calls Teng for help but Teng has promised to his wife to stop seeing Sosi. Teng and his friends try to rescue Sosi but are captured. Their wives, following them, are also captured. Sia forces them to play silly and humiliating games (mud game, paint game...) to save their husbands. Mum Jokmok, as a guest star apparition, makes them all released. Bow and Teng reconcile once again. But the three men cannot stop flirting (หลายใจ) when seeing beautiful women. Morality is kept as the husbands stays with their wife. There is a few comic guest stars apparition, i.e. Akom Preedakul, Note Chernyim, Mum Jokmok, Jaturong Mokjok. Former Miss Photogenic International Passorn Boonyakiat is playing one of the wives. There is a succession of gags similar to Thai TV comedy shows. This movie is about the old chauvinist Thai tradition to have minor wives (เมียน้อย). Gags are often over exaggerated with easy references such as the shy timid wife wearing glasses.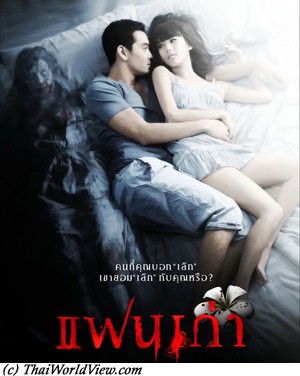 Year

: 2009



Thai title

:

แฟนเก่า




English title

: My Ex



Rating

: 3/5


Director

: Piyaphan Chuphet



Main actor

: Shahkrit Yamnarm


Main actress

:



Buy now

:

Ken is a butterfly and is working in entertainment mass media. One of his former girlfriend (แฟนเก่า), Min, is savagely killed by a truck when she was calling him from a phonebooth. His new girlfriend (แฟนใหม่) is called Koi. Ken is always followed up by a paparazzi. A ghost is coming back for revenge towards Ken bad behavior with women. Scary scenes happen to Ken and Koi. Ken goes to his Hua Hin home. To his surprise a former girlfriend Mem is waiting for him at nighttime. She was previously pregnant but then Ken dropped her. She then killed herself. Same as Mae Nak story, she is a ghost looking for her husband but Ken is not aware. She disappears mysteriously when Koi arrives. The paparazzi finds than Mem ghost image is surimpressed on many pictures he took. Frightening incidents happen. Mem causes Koi to have a deadly car accident. The paparazzi warns Ken's producer as Ken is not willing to listen to anybody after Koi's tragic accident. The paparazzi dies. The producer is also killed. Mem also causes Ken to have a car accident. As he apologizes (ขอโทษ) sincerely and claims his true love to Mem, the ghost forgives and spares his life. Finally as Ken continues his butterfly behavior, he falls with his new girlfriend from his condo to his death. Mem was also responsible of Min's death. This movie highlights the paparazzi bad practices and is a gory warning to butterfly men.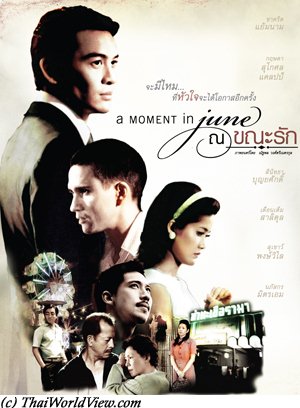 Year

: 2008



Thai title

:

ณ ขณะรัก




English title

: A Moment in June



Rating

: 3/5


Director

:



Main actor

: Shahkrit Yamnarm,Suchao Pongwilai,Krissada Sukosol


Main actress

: Deuan Tem Salitul



Buy now

:

This movie relates about a love story that failed to succeed 30 years ago. A young man is already married and following his best friend's departure for Japan, he has to look after his friend's fiancee. A love story happens between both. This love is reciprocal but he finally fails to flee with her as his wife is pregnant. Thirty years later, the woman wishes to meet the man again. There are analogies with a two young men love story that are going to break up, this 30 years old love story and this love story with a new chance 30 years later. Based on misunderstanding and lack of effort or compromise, love stories can fail. One of the young men, Pakorn, is making a theater piece outline related to this love story. He is in fact the son of the older man and has done the theater piece following the older woman request. The love story magic happens again but his own love story fail as his lover died in a train accident. This movie includes colorful atmosphere of 1970s era.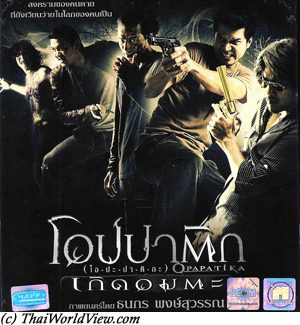 Year

: 2007



Thai title

:

โอปปาติก เกิดอมตะ




English title

: Opapatika



Rating

: 2/5


Director

:



Main actor

: Phongphat Wachirabanjong,Ray McDonald,Shahkrit Yamnarm,Nirut Sirijanya


Main actress

:



Buy now

:

Humans who commit suicide become "opapatika": a race of undead spirits who each have a special power and curse. Techit, a young man seeking the secrets of life after death, becomes an "opapatika" and is ordered to hunt down others of his kind (only four Opapatikas remain) under the guidance of the mysterious Master Sarok and his henchman.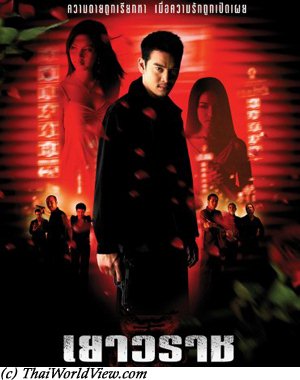 Year

: 2003



Thai title

:

เยาวราช




English title

: Yaowarat



Rating

: 3/5


Director

:



Main actor

: Shahkrit Yamnarm,Somjin Thammatat


Main actress

:
Bangkok Yaowarat district has so far been protected by mafia godfather Tong, with the assistance of Saleng as his right-hand man. Meanwhile, the Pahurat area is controlled by another gangster, Dada, and his close partner, Kaolad. The coexistence of the rival territories is shattered when Saleng and Kaolad challenge each other.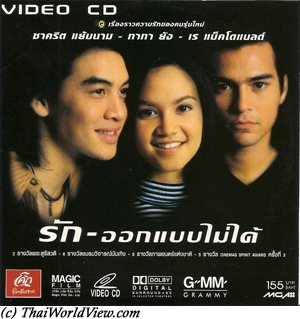 Year

: 1998



Thai title

:

รักออกแบบไม่ได้




English title

: O-Negative



Rating

: 2/5


Director

: Euthana Mukdasanit



Main actor

: Ray McDonald,Shahkrit Yamnarm


Main actress

: Tata Young



Buy now

:

Four young Thai people are very close friends. But when love appears, will they still be good friends?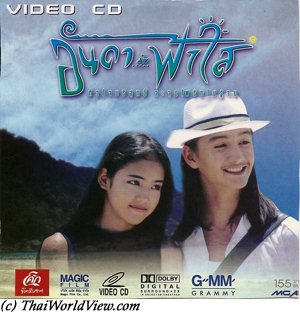 Year

: 1997



Thai title

:

อันดากับฟ้าใส




English title

: Anda and Fasai



Rating

: 3/5


Director

: Pantewanop Tewakul



Main actor

: Ananda Everingham,Phongphat Wachirabanjong,Shahkrit Yamnarm,Krung Srivilai


Main actress

: Sinjai Hongthai,Aranya Namwong
It is about first love between two teens. Their parents claim they shall not follow a first and sudden feeling. Despite their bad parents example who apply for themselves the opposite, they decide to help their parents to find happiness first. It features very nice shooting in South Thailand beaches.
---