Increase or decrease font size for easier reading : A+ A-
Piya Trakulrard
Piya Trakulrard (1954) - ปิยะ ตระกูลราษฎร์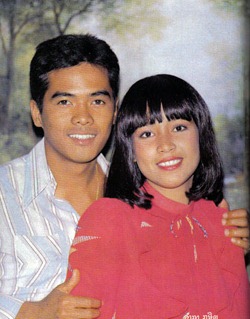 Piya Trakulrard
This Piya Trakulrard movie page contains 12 records.
---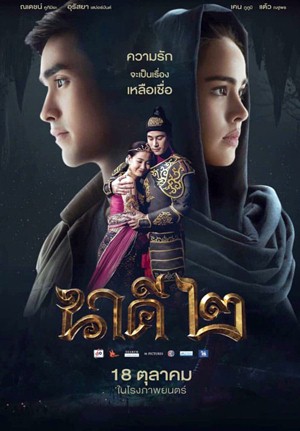 Year

: 2018



Thai title

:

นาคี 2




English title

: Naki 2



Rating

: 4/5


Director

: Phongphat Wachirabanjong



Main actor

: Piya Trakulrard


Main actress

:



Buy now

:

Thai movie นาคี 2 / Naki 2 was released in year 2018 and lasts 1h30mn. It made 440M THB revenue. It is one of the biggest success in Thai movies history. Movie director is Phongphat Wachirabanjong. It is based on a Thai TV serie นาคี who was aired in year 2016 on CH3 TV channel. The original idea was to do another TV series called นาคี 2 but it finally became a movie. Main actor as Thosapon (ภูภูมิ พงศ์ภาณุภาค) and actress as Naki (ณฐพร เตมีรักษ์) from TV serie นาคี are still in นาคี 2 / Naki 2 making the link between the two versions. The TV series Naki is based on Thai movie Nakee / นาคี released in year 1979. This movie takes place in Loei, where a local shrine is dedicated to local deity Mae Naki (แม่นาคี). A new police inspector (สารวัตร) Pong Prap (ณเดชน์ คูกิมิยะ) arrives in the city. People died recently so the new police inspector has to investigate. A man pushes young lady Soi (อุรัสยา เสปอร์บันด์) trying to protect the statue. The man, who insulted the statue, is found dead. Villagers believe it is due to Phajanak (พยานาค), a huge mystic snake. Pong Prap doesn't believe this despite big bites are found in the dead body. It is only a traditional belief of local people. A man is suspected. Pong Prap captures him but he later died in his cell. Soi is a medium and has vision if people are going to die. Huge snake prints are found. Deity Mae Naki (ณฐพร เตมีรักษ์) performs a rampage (อาละวาด). A foreigner arrives to catch Mae Naki. Soi tries to discourage him. Four tourists are found dead as they were taking incorrect pictures near the Chao Mae Naki statue. Soi is seen on their pictures so villagers suspect her. Pong Prap has to stop villagers trying to do justice by themselves. The police inspector visits the statue at nighttime and is attracted by Soi. A monk visits the statue also. The foreigner and his assistant are found dead. Seven deaths occurred so the village leader (Piya Trakulrard) decides to recruit a spirit doctor (หมอผี). The spirit doctor warns them about the Phajanak. They suspect Soi to be the vector of Chao Mae Naki (นาคน้อย). They decide to chase Soi out of the village. Villagers are looking for Soi and finally capture her. Police cannot stop them. They prepare to burn her. Another lady, called Lamjiek (ลำเจียก), who died already and had wished to be reincarnated as a mystical snake, is the one behind the multiple deaths. The monk, being Thosapon, confirms. Burning Soi would a sin (บาปกรรม). Lamjiek, being upset by the monk Thosapon, transforms herself in Phayanak and kills him. Nakee, saddened by Thosapon death, also transforms her into a mystic snake. Finally, both mystical snakes are fighting, i.e. one lead by Naki and one lead by Lamjiek (นางพญานาคี). Naki is defeated but Soi transforms herself in a smaller mystical snake to protect Naki but to no avail. About to be killed by Lamjiek, a giant garuda deity captures and takes away the evil snake. Peace is back in the village. Reincarnations of Naki and Thosapon can love each other again.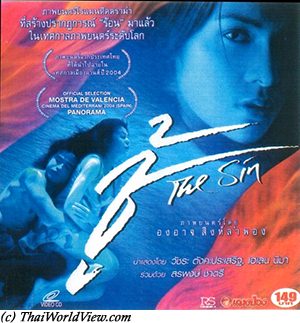 Year

: 2004



Thai title

:

ชู้




English title

: The sin



Rating

: 3/5


Director

:



Main actor

: Sorapong Chatree,Piya Trakulrard


Main actress

:



Buy now

:

Dhep haven't seen his father since 10 years. He is now a traveling photographer on his way home to solve problems with his father. On the way home, he meets a young woman called Riam and falls in love with her. But she is his father's new young wife. Dhep stays at their place and understands that Riam faces same problems as his mother 10 years ago before her suicide. He tries to treat Riam kindly but a forbidden love rears its head and the pair decides to make a go of it. But Dhep's father is a very jealous man...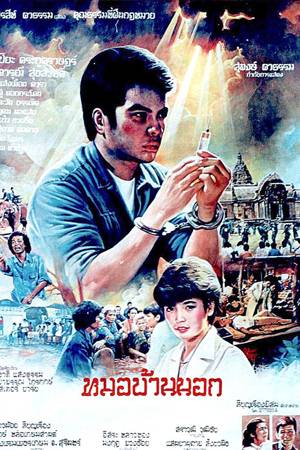 Year

: 1985



Thai title

:

หมอบ้านนอก




English title

:



Rating

: 5/5


Director

: Surasee Phatham



Main actor

: Piya Trakulrard,Doo Dook Kradon


Main actress

: Jarunee Sooksawad
Thai movie หมอบ้านนอก was released in year 1985. Directeur is Surasee Phatham. The movie was shot in Surin province. Phanom (Piya Trakulrard) became village doctor as one of his relatives died due to lack of doctor. Mountebanks (หมอเถื่อน) have no diploma so they are illegal. Some are charlatans such as Doo Dook Kradon but Phanom is useful. Such illegal doctors have their utility to the community as official doctors are often absent from remote areas. Doctor หมอผู้หญิง Kwanta (Jarunee Sooksawad) is the first doctor with diploma in this district (แพทย์ปริญญาจากกรุงเทพฯ). She asks Thai Police to stop the fake doctors selling fake medicine to villagers (ชาวบ้าน). A policeman is shot in the village. Kwanta doesn't have the right equipment so Phanom is helping to remove the bullet. Phanom wishes to stop doing this job as there is now Kwanta as official doctor. Illegal village doctors are arrested by Police. Kwanta disrupts local illegal business so some people try to kill her (ฆ่าคนดีๆ). Phanom is injured instead. Police believes Phanom is behind the murder tentative on Kwanta. Finally the mastermind is arrested. Phanom surrenders to the police and requests to help a villager a last time. He saves an elder man through a blood transfusion. In the jail, he assists to a TV show showing Kwanta receiving an award. She gives a praise to Phanom and succeeds to get an official diploma for him so that he can practice legally.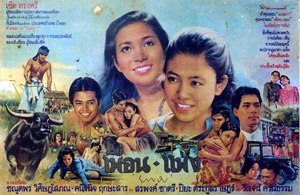 Year

: 1983



Thai title

:

เพื่อน-แพง




English title

: PUEN-PAENG



Rating

: 5/5


Director

: Cherd Songsri



Main actor

: Sorapong Chatree,Piya Trakulrard


Main actress

: Chanutporn Wisitsopon
During childhood, young boy Lor (ลอ) is educated in a house where the father has two daughters already, i.e. Pheuan and Phaeng. Lor is always helping and supporting the youngest girl Phaeng (กวนตั้งแต่เป็นเด็ก). Phaeng (แพง) is always crying when Lok and Pheuan (เพื่อน) start playing games without her. Lor considers her as a younger sister. All the three friends are now adults. The movie features a nice representation of Thailand countryside life, i.e. rice harvest as a community with songs to encourage themselves and to make the work more fun, catch fishes in traditional way with a ingenious fish net, get lotus from pond, traditional way of doing rice fields with buffalo cart. Phaeng always tries to ruin Lor's courtship with Pheuan. Both start to be upset with Phaeng. Ien, another villager, tries to seduce Phaeng during the temple fair (หนังใหญ่). Lor is a perfect bachelor as he does not drink, does not play cards and is working hard. He is fianced with Pheuan and his wedding shall happen soon. Ieng asks Phaeng for wedding through his father but Phaeng refuses categorically as she doesn't love him. Finally Lor finally smiles regarding Phaeng's stubbornness. Jealousy starts between the two women especially as Lor is fiance with Pheuan. Phaeng tries to conquer Lor back by doing dishes he likes. He eats all the sticky rice not because it is delicious but because she made efforts to do it. Lok is surprised to know through Pheuan that Phaeng also loves him as he always considered her as a younger sister (น้อง). Lor promises in front of Buddha amulet to love Pheuan. If he fails the promise, he shall die! Lor cannot talk to Phaeng anymore following promise to Pheuan. Phaeng disappears and Lor misses her. Lor falls severely sick as he catches malaria. The doctor's assistant, Boontim, is a former love of Pheuan. The doctor's assistant offers gifts to Pheuan. Her heart starts to tangle. The assistant makes Pheuan discover the modern life (cosmetics, tennis, dance, car). Boontim asks Pheuan in marriage. Phaeng challenges Pheuan regarding her love towards Lor. Pheuan and Boontim represent the urban Thailand. Phaeng and Lor represent the rural Thailand. Boonpheng is a liar and a butterfly. Pheuan goes back to Lor (ปลาตัวเล็ก) and get all credits when Lok recovers from malaria. It makes Phaeng sad. Lor discovers a letter where Phaeng's friend writes the whole story about Pheuan's bad behavior behind Lor's back. Lor knows Phaeng's real value. They finally spent a night together despite Lor being married to Pheuan. Phaeng is now pregnant and refuses to say who is the father despite being severely beaten by her father. Lor decides to flee with her. Pheuan is aware of this and intentionally forgets to tell Phaeng that a ladder level is broken. During early morning Phaeng falls and finally dies due to internal bleeding while trying to find Lor. Disgusted by Pheuan's behavior, Lok finally chooses to go back with Phaeng, the only woman who loved him more than her own life, and drowns himself. The movie got many awards in 1983 (best actress, best director...). Cherd Songsri is famous for such Thai period films showing the power of love. This movie highlights feelings such as love, belief, promise, faithfulness. Cherd Songsri previously also directed the movie "The Scar" (แผลเก่า). The Culture Ministry registers 25 Thai classic films each year at the National Film Heritage Registry. This movie is part of the 25 films heritage list announced on 04 October 2015, which is Thai Movies Conservation Day.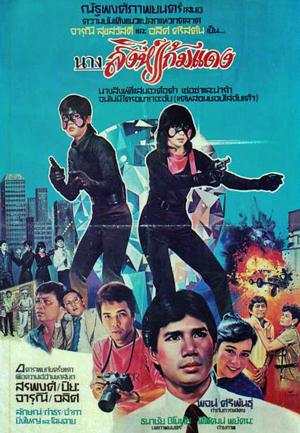 Year

: 1983



Thai title

:

นางสิงห์แก้มแดง




English title

:



Rating

: 3/5


Director

:



Main actor

: Sorapong Chatree,Kamthorn Suwanpiyasiri,Lak Apichat,Piya Trakulrard


Main actress

: Jarunee Sooksawad,Ampha Pusit
Witaya (Sorapong Chatree) is responsible of the security inside Pa's company. Pa has two daughters, Plaew and Fai. They rob their father's money from a safe and donate (บริจาค) 500 000 baht to a blind pupil school. The two sisters give the money under the father's name (กุศล)! While robbing money, they do wear mask with red cheeks (แก้มแดง). They sign their crime with a name card displaying a lioness logo (นางสิงห์). The father is rich and selfish. He never gives any money to charitable organizations but is very generous with his minor wife (เมียน้อย), Toi. Thep, Toi's brother, is part of the company administration council. Plae is also accepted in the company council. The two sisters steal clothes and personal effects from Vitaya to offer them to a poor school (คนยากคนจร). Another time they steal his BMW car. The two sisters continue to harass him but understand that he is a good man. Meanwhile Thep needs more money as he is gambling a lot. Toi has another boyfriend. As Toi cannot always ask money to Pa, Thep decides to steal money from the company safe and uses the lioness logo to accuse them. As the money is not given to a charitable organization, police and Witaya are puzzled regarding the robbers. The two sisters, as the mysterious lionesses, also make a statement about their innocence. A new exhibition showing old artifacts is organized. Thep and Witaya are responsible of the security. Honor of the company (เสียชื่อ) is engaged so a new robbery cannot happen. Thanks to video surveillance, Thep knows who is hiding behind the lionesses' masks and plans to accuse them about the old artifacts successful robbery. Plaew and her sister are aware of the plan thanks to a hidden microphone. They succeed to get back the artifacts but Thep knows and threatens to announce their real identity to the press. He asks for salacious favor to Plaew, who calls his wife Wilai to join them in order to be safe. Thep wants to marry Plaew and becomes the son-in-law (ลูกเขย). Wilai heards his plans and shares the information with Plaew. Thep is finally caught by the police while trying to rob things (ปล้นสินค้า). Hopefully the video tape has been replaced by Wilai (ทำดีได้ดีทำชั่วได้ชั่ว) so Thep cannot prove his accusations over Plaew and his sister. Pa dumps his minor wife. Witaya knows the lionesses' real identity but keeps the secret as love emerges with Plaew.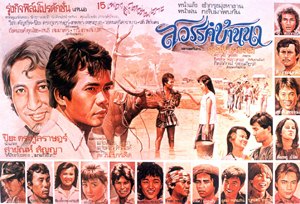 Year

: 1983



Thai title

:

สวรรค์บ้านนา




English title

:



Rating

: 5/5


Director

: Surasee Phatham



Main actor

: Piya Trakulrard,Ed Carabao,Doo Dook Kradon


Main actress

:
Thai movie สวรรค์บ้านนา was released in year 1983. The movie lasts currently 2h03mn. Due to its success it was released two times. But on the second release, some sequences and Carabao songs have disappeared. A 2h15mn version was shown on VHS and cable TV. The original length is 2h30mn. Director is Surasee Phatham who directed many famous social movies. Main actors and actresses are Piya Trakulrard, แสงเดือน ดารา, แสงดาว, ตะวัน, Doo Dook Kradon, ดี๋, Ed Carabao, สุชาติ, สนธิ, อุดม, ชวลิต, ทองมี มาลัย, ดาวใต้ เมืองตรัง, เทพพร เพชรอุบล, สนธิ สมมาตร. This movie is about Isan, northeastern region of Thailand. The movie features fourteen great songs. Isan people come to Bangkok for work but then they have to go back to home when rainy season is coming in order to take care of rice fields (ทำนา). They face harsh life in Bangkok. Most of Isan workers have manufacturing job in factories, work in bar / nightclub, work as Tuk Tuk driver, toilets boy (boy ห้องน้ำ)... Teuk (Carabao Ed - แอ๊ด) is fired from the bar in which he is performing as people don't like his songs. A group of ten friends including Sitha (Piya Trakulrard) and Fai invite him to discover life in countryside (ชีวิตชนบท) as it is time for rice season. Isan people dream to go back home to build their paradise (สวรรค์บ้านนา). As there is a rice crop only once a year they have no choice but to go working in Bangkok. Souvenirs (ของฝาก) are brought by them when they come back to the village where only old people and children stay. Nang wishes to be a molam singer (นางเอกมอลำ) but her father doesn't allow. Villagers help each other and shared work happens in the rice fields using buffalo. Romances are happening. The movie is showing how the rice season is happening. The movie shows Isan culture such as "Bun Bang Fai" (บุญบ้างไฟ) festival parade. The rocket competition is ending in fightings between groups. Many men are disappointed (อกหัก) as Sitha and Nang love each other. The father wishes to choose his daughter's husband by himself (ชอบลูกเสียงหรือลูกสาว). One villager is coming back from Saudi Arabia having a big house, building a new house for his father, having latest TV, Hi Fi and listening to western music but his wife is gone (ชู). A local villager called Kaew, being jealous about Sitha, talks to Nang's father. Nang is not allowed to meet Sitha anymore. Buddhist Lent festival (วันเข้าภรรษา) is coming. This movie is showing life in Isan with rice culture (ทำนา) and its various steps, religious ceremonies, harsh life in Isan, special dishes (ลาบเลือด…), hunting... Sitha is disappointed as misunderstandings happen with Nang. Sitha's friend convinces his father (ชาวนา) to sell his rice fields to pay for the fee to go to Saudi Arabia. Nang's father sends her to the city to try to break their relationship. On the day of Nang's fiancailles with villager Kaew, Nang flees with Sitha. Nang's father, afraid to lose his daughter, promotes her as molam main singer (นางเอกมอลำ) in his band and accepts finally Sitha. Rice season is over (หมดหน้านา). A farewell to local spirits (ปู่ตา) before departure to Bangkok is done. Famous Carabao song Pu Tao (เพลง ผู้เฒ่า) is sung by Ed. Everybody is back to work in Bangkok. One goes to Saudi Arabia. Ed finally composes some famous songs following his stay in Isan. Only old people are left when young people go back to work in Bangkok. When this movie was released in year 1983, it makes Isan people working in Bangkok to wish going back to home! In 1983, people were still using mail to communicate so this movie got a huge success. Outdoor cinemas in Isan were all asking for this movie! All the films were lost as it was shown and shown until the film was damaged beyond repair. Luckily, the movie was released again in year 1993. By merging various versions of the film reels, it is possible to get a duration of 2h18mn so quite close to the original length of 2h30mn.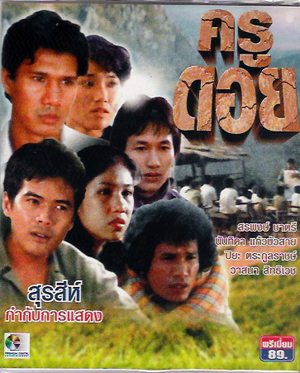 Year

: 1982



Thai title

:

ครูดอย




English title

: Mountain teacher



Rating

: 5/5


Director

: Surasee Phatham



Main actor

: Sorapong Chatree,Piya Trakulrard,Doo Dook Kradon


Main actress

: Wassana Sitthiweth,Nanthida Kaewbuasai



Buy now

:

Thai movie ครูดอย was released in year 1982. It lasts 1h50mn. Four new teachers (including Piya Trakulrard, Doo Dook Kradon and Wassana Sitthiweth) are sent to Loei in a remote village located on a mountain. They are welcomed by indifferent villagers busy doing gambling (การพนัน). Teacher Sompong is already in the village. Sompong (Sorapong Chatree) indulges in alcohol (สุรา) as he feels useless. Only one monk is left in the village. Villagers seem to be very strong here (ไม่ร่วมมือ). Those new teachers teach children and adults. The school is very basic. Teacher Sompong made a pond for villagers to avoid getting water from far away. One part of the village is under influence of a ruffian managing an underground casino and wishing to undercut influence of the village headman and teacher Sompong. Wan (Nanthida Kaewbuasai) is worried about teacher Sompong. New teachers succeed to have villagers working to build new school by flattering the ruffian. They also finish teacher Sompong's task by bringing water in the village through bamboo pipes. The ruffian feels betrayed as the merit goes back to teacher Sompong. Some old people die because of cold. Teachers organise a concert donation (บริจาคคนจน) to get warm clothes for villagers. It is a success and such remote village gets awareness. Their next action is to convince village men to stop gambling. Tempting the luck (การเสี่ยงโชค) is the only hope of poor people. The teachers buy cheated dices to win village men's money and have it reused to improve the school. Having no more pocket money, the village men keep drinking alcohol. One of the teachers simulates being sick because of the alcohol to convince them to stop drinking. Teachers convince villagers to work together and to prepare rice fields on mountains slopes. Wan is sick during rainy season and there is no more medicine. It is a nightmare to go to the nearest city and roads are stuck in the mud. There is no electricity in the village. Good weather is back. The teachers go to sell their products at the city. When they are back, Wan is dead. It is time for the four young teachers to be allocated to somewhere else. Teacher Sompong stays as he is a mountain teacher (ครูดอย) and villagers need him. Thanks to the teachers, villagers are now able to take care about themselves, take decision and do not rely on external help only. In this movie, director Surasee Phatham uses Isan music as background. His movie shows the dedication of the teachers going in remote areas with cold winter.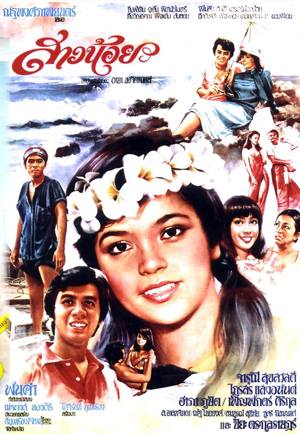 Year

: 1981



Thai title

:

สาวน้อย




English title

:



Rating

: 4/5


Director

: Phan Kam



Main actor

: Piya Trakulrard,Sor Asanajinda,Kraison Saenganan,Boo Wibunnan,Sompong Phonmitr


Main actress

: Jarunee Sooksawad,Ampha Pusit,Penpak Sirikul,Chosri Misommon
Thai movie สาวน้อย was released in year 1981. Main actors are Jarunee Sooksawad, Kraison Saenganan (ไกรสร แสงอนันต์) and Piya Trakulrard. Other actors are Ampha Pusit, Penpak Sirikul, Sor Asanajinda, Chosri Misommon as friendly governess, Boo Wibunnan as film producer, Sompong Phonmitr. Movie director is Phan Kam. The movie lasts 1h43mn. A first version was released in year 1958 with Charin Nantanakorn as main actor and ทรงศรี เทวคุปต์ as main actress. The 1958 movie is still available in Thailand. It was shot in Koh Si Chang but the 1981 version happens in Koh Samet. The shooting took one week there. Sao Noi is a romantic movie. Suwalee (Ampha Pusit) is engaged with Siem (Kraison Saenganan). Siem's father called Pla wishes to marry a young lady called Marasee (Penpak Sirikul)(แม่เลี้ยง) but Siem knows she is a bad lady. Marasee uses ruffians to hit Siem. He loses memory, ends up on a remote island and meets Nit (Jarunee Sooksawad). Love emerges between them causing Nit's friend, Cheut (Piya Trakulrard), to be disappointed. Pla finds back his son. Siem brings Nit to Bangkok to his father's home. Following surgery, Siem (Kraison) remembers Suwalee but forgets Nit. As Nit sees Marasee having an affair with another man, Nit is accused of stealing jewellery and leaves their home. Luckily she succeeds to become a movie star. Real old standalone theaters are shown with huge real billboards of Jarunee Sooksawad (โรงเพชรรามา - Pratunam, โรงเมโทร - Ratchathewi, โรงหนังแกรนด์ - Wang Uurapha). She even wins a Thai oscar award. Disappointed by Siem and despite fame, Nit wishes to go back to her island. Cheut, looking for Nit, punches Siem, who then recovers his memory. He rushes to the island to find Nit. They finally reconcile. Cheut ends up with Suwalee.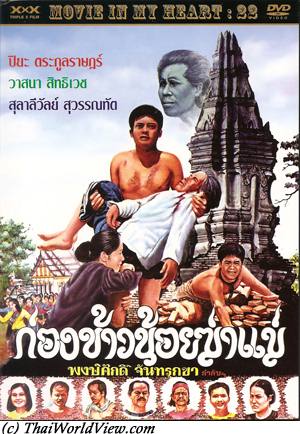 Year

: 1980



Thai title

:

ก่องข้าวน้อยฆ่าแม่




English title

:



Rating

: 5/5


Director

:



Main actor

: Piya Trakulrard,Noppadol Duangporn


Main actress

: Wassana Sitthiweth



Buy now

:

The story takes place in Isan region, Northeast of Thailand, in Yasothon province. Local traditions are nicely shown in this movie. Molam (หมอลำ) music is played with reed mouth organ (แคน) during the village feast. Bald men compete against each other, head against head. This traditional game is called "Bald head smashing" (หัวล้านชนกัน). Isan traditions such as dances and music are featured. A mother has two grown-up children. She is always worried about them (ลูกแม่ เป็นห่วง). Thong is her son and Boonsi is her daughter. Thong gets seriously hit on the head during a fight and it takes him a few days to recover. Typical Isan ceremonies such as Bai si Ceremony (พิธีบ่ายศรีสู่ขวัญ) are shown. Villagers techniques to get red ants (มดอดง), to get small wood, to catch tree lizard (กิ้งก่า), to capture frog (กบ) or fishing methods are nicely shown. Life was harsh in villages with no electricity. There is only one season for rice so most of the time rice fields are dry. SaiBua (สายบัว) is a young village girl. Saibua and Thong love each other. Thong needs to fight with a young man called Sao as they love the same woman. Finally Saibua becomes Thong's wife but outside a wedding. Her family has no choice than accept (ยกให้). A proper wedding is organised. Sing and Boonsi do the same thing! The grandmother wants a grandson (หลาน). Thong loses money when playing game so making his wife and mother upset. Thong has a crisis and almost hit his wife and mother. Life is ongoing through the seasons. SaiBua is now pregnant. Saibua dreams that Thong's mother is leaving them as she saw her as a nun (แม่ชี). One day the mother is giving alms at the village Buddhist temple. Thong is in rice fields using his buffalo to work on the soil. Saibua is at home doing chores. His mother prepares sticky rice for him. But Thong starts to be upset as he has no food to eat. He is very angry. He believes a little bit of food is given to him. Losing temper and without really noticing it, he hurts his mother. As sticky rice was compacted, it is in fact a lot and Thong is not able to finish it. He realizes too late that he has hurt and killed his own mother. He is a bad son as he hit his own mother. A trial (ศาล) is organized to judge Thong. He has done a sin (ปาบ), he is an ungrateful child (ความชั่วของลูก), an evil person (สัตว์นรก, ลูกทรพี). He gets authorisation from the tribunal to build a small pagoda (พระธาตุ) to host his mother bones (เวรกรรม). He works very hard under the harshness of a guard. The small food he gets is offered to his mum. The pagoda is finished (ขออิฐ) as a way to compensate (ชดเชย) his evil part. He has difficulty to get separated from his wife, child and sister but it is time for punishment. His head is cut. During the last executor dance, the executor reminds to Thong that there is nothing personal and it is just his duty to perform. This story ensures that Thai children always respect their parents and the pagoda is said to be located in Yasothon province (ธาตุก่องข้าวน้อยฆ่าแม่ จ.ยโสธร). This movie belongs to the same movie family as "A Child of the Northeast" (ลูกอีสาน) as it gives a realistic picture of Isan region. The movie picture is quite colorless sometimes.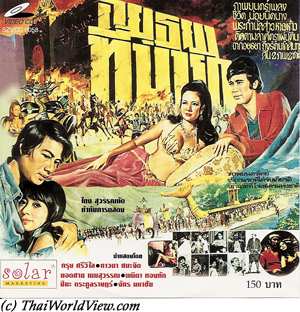 Year

: 1979



Thai title

:

อยุธยาที่ข้ารัก




English title

: The last day of Ayudhya



Rating

: 3/5


Director

:



Main actor

: Krung Srivilai,Yodchai Meksuwan,Piya Trakulrard,Surasit Sattayawong,Tawan Siriwat,Lor Tok,Pipop Pupinyo,Pan Borapet


Main actress

: Pawana Chanajit,Chosri Misommon,Somjit Sapsamruey,Marasri Bangchang,Sulaleewan Suwanthat



Buy now

:

Thai movie อยุธยาที่ข้ารัก / The last day of Ayudhya was released in year 1979 and lasts 2h18mn. The movie features many songs. The Thai chief soldier (Tawan Siriwat) is a traitor. Young lady Lam Duan (พนิดา ทองทัต) helps the Thai King (Surasit Sattayawong) to flee. Ayutthaya city is burnt and destroyed as the traitor opens the door to Burmese soldiers. Resistance is on. Lam Duan and her husband Reuang (Yodchai Meksuwan) try to kill the Burmese King but they fail and are sentenced to death. They promise to love each other every life (ทุกชาติ) and to kill the Thai traitor. 200 years have passed. Lam Duan is reborn under MouMou's name. Reuang is reborn under Decha's name. Sulaleewan Suwanthat is playing MouMou's mother. Dam (Pipop Pupinyo) kidnaps the subdistrict headman's daughter. Decha (Yodchai Meksuwan) likes painting and falls for Noi (Pawana Chanajit), a good heart prostitute. Decha is hired (นับสืบ) by a rich lady (Somjit Sapsamruey) to find her lost granddaughter (หลานสาวเศรษฐี). Dam buys a young lady called MouMou (พนิดา ทองทัต) for 3 nights from her parents but she refuses and escape after hitting Dam. Decha finally helps her but she doesn't trust believing he is another rapist. They take refuge in a cave. At nighttime, Decha dreams that MouMou is Noi and makes love to her. He promises to be responsible of his acts. Chased by Dam's ruffians including Pan Borapet, MouMou splits with Decha to attract the ruffians. She is unfortunately shot by ruffians and falls from a cliff. Toon (Lor Tok) is Decha's assistant. Lor Tok as medium (คนทรง) convinces the grandmother that Noi is her lost granddaughter. If Decha marries Noi, lost granddaughter, then they will have 1M baht to share! On the wedding day, MouMou is back. She wants to get her husband Decha back. Krung was the one to rescue MouMou when she falls from the cliff. He wishes to marry her but she refuses as she loves Decha, her husband in this life and previous life as Reuang. In order not to lose 1M baht, Noi has to accept to share Decha with MouMou. One day in alternance (โควตา) but jealousy makes it impossible to happen. Krung Srivilai has finally a small role in this movie but he is displayed on the poster as the main actor. Decha and Noi plan to send MouMou to a psychiatric hospital. She rebels and when facing Tawan Siriwat, she reminds he was the traitor in Ayutthaya and stabs him. The rich lady realises that her missed granddaughter is MouMou and not Noi! MouMou flees and reaches Ayutthaya. There, disappointed by life, she becomes a nun.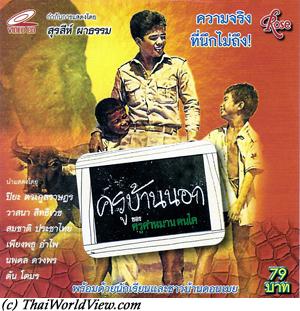 Year

: 1978



Thai title

:

ครูบ้านนอก




English title

: The Rural Teacher



Rating

: 5/5


Director

: Surasee Phatham



Main actor

: Piya Trakulrard,Noppadol Duangporn


Main actress

: Wassana Sitthiweth



Buy now

:

A new teacher, Piya (ครูปิยะ), is sent to poor Isan (อีสาน), northeastern part of Thailand, in a remote village called Baan Nong Ma Wo (บ้านหนองหมาว้อ). There are still carts with buffaloes there. An old and derelict bus is the only link to the bigger provincial city. On the way to the village, the old bus needs to give priority to big logging concession truck. The headmaster (ครูใหญ่) shares classrooms with Piya and Phisit. Dao (ดวงดาว), young lady, is the third teacher. They teach two classrooms with many children at same time. Those are outdoor classrooms with basic roof. Children have no shoes and wear old clothes. The headmaster tries his best but he is not smart. There is a welcome ceremony for the teachers. Phisit is a butterfly with ladies. The headmaster likes playing cards. There is a puppet allegory of fighting together against evil makes us stronger. Rural teachers' job is tough. Phisit just comes here as he couldn't find another job but Piya, who is also coming from Isan, wishes to transfer his knowledge to pupils. He is an idealistic man. The village is poor and there is a need to get water from a remote pond. Piya sees many children don't have enough food to eat so he decides to plant vegetable (ปลูกผัก) in the school garden to provide them additional food. The headmaster needs to go to the city to get rural teachers' salary but every month the salary is cut by various fees (birthday gifts to high ranking teachers, donation to temples, visiting bordel...). Local villagers use a chaman to cure people as poor people cannot afford modern doctors (หมอรักษา). Piya is pushing for an expansion of the school. All villagers like him (เป็นคนดีไม่พ่อต้องมีเงินด้วย). Khun Mongkhon, local magnate, always makes donations to the school. Dao wishes to make a local newspaper for villagers. The village head is concerned as villagers shall not become too intelligent! During a welcome party, teacher Phisit and Piya have to box some officials to protect Dao. Phisit has to leave the village as rural teachers have no value. Dao loves this place (ยากจนแต่ใจดี). Piya wishes to be a boat for children to cross the sea between poorness, wealth and knowledge. Piya witnesses some illegal tree logging. Those people have big bad influence but Piya decides to investigate. He finds the place and takes pictures to send to local newspapers. He even takes the risk to shoot the responsible leaders. Khun Mongkhon is the leader. Newspaper is published and Mongkhon suspects Piya immediately as he is infusing social ideas into the kids. Even villagers start to challenge the ruffians. The ruffians cut trees (ตัดไม้เถื่อน) so soon there will be no forest and no water for the trees. Villagers decide to protect teacher Piya as the ruffians try to shoot him. His life is in danger. Dao wants him to leave (คนที่ทำประโยชน์ให้). There is undeclared love between Dao and Piya. Piya takes refuge in a Buddhist temple. Ruffians recruit a hitman. Piya decides to go back to teach the children as it is his duty. During a moving and sad scene where the children rush out of the school to welcome Piya, he is shot to death. This movie highlights many themes such as corruption, bad influence, rural teacher dedication, education and knowledge for children in order to fight against corrupted people. There is molam (หมอลำ) music as background music as it is the symbol of poor Isan (อีสาน), northeastern part of Thailand. The movie succeeded to reap 9M Baht in year 1978 and got two awards for best scenario and best director. Surasee Phatham has directed a remake of his own movie in 2009 as he was never happy with the number of details that were edited out. Thirty years ago too, many young people were involved in social and political activities so many filmgoers found it easy to identify with the teacher. In 1978, everyone wanted to watch action movies but when the movies "The Rural Teacher" (ครูบ้านนอก) and "The Old Scar" (แผลเก่า) were released, they were successful.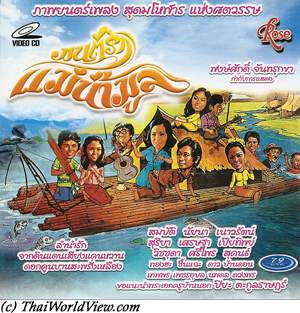 Year

: 1977



Thai title

:

มนต์รักแม่น้ำมูล




English title

:



Rating

: 3/5


Director

:



Main actor

: Sombat Methanee,Sukon Koewliam,Settha Sirachaya,Suriya Chinaphan,Piya Trakulrard,Noppadol Duangporn


Main actress

: Naowarat Yooktanun,Piathip Kumwong,Naiyana Shewanan
This folk-music movie is similar to "mon rak luuk thung". It features folk or "LUUK THUNG" songs. It is about love stories between villagers from Ubon, i.e. a teacher and his fiancee staying in Bangkok, a farmer wishing to be a singer and his fiancee, a school director and a nurse.
---