Increase or decrease font size for easier reading : A+ A-
Penpak Sirikul
Penpak Sirikul (1961) - เพ็ญพักตร์ ศิริกุล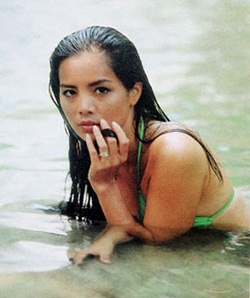 Penpak Sirikul is an actress, model and singer. She has played in more than 25 movies. She often played role as "ดาวโป้" (actress who always played the girl friend of the Mafia boss, the jealous woman, the temptress, the woman who dressed in sexy clothes). In Thailand, she is well known for her sexy pictures. She is known as the first actress to dare. As she was fed up by acting as it was always the same and nothing new, she moved to a model career as it was a child dream to wear beautiful clothes. It was also easier than acting. She played her first movie with Jatuphol Poopirom
This Penpak Sirikul movie page contains 22 records.
---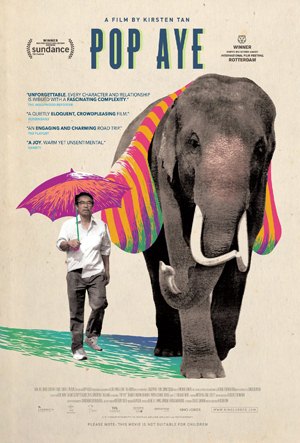 Year

: 2017



Thai title

:

ป๊อบอาย มายเฟรนด์




English title

: Pop Aye



Rating

: 4/5


Director

: Kirsten Tan



Main actor

:


Main actress

: Penpak Sirikul
Thai Singapore movie Pop Aye / ป๊อบอาย มายเฟรนด์ was released in year 2017 and lasts 1h42mn. A middle age architect, called Thana, sees his work, i.e. a building built 30 years ago about to be destroyed and to be replaced by a new one. He sees his love with his wife becoming indifference. He is facing middle age crisis. Thana sees an elephant wandering in Bangkok. Back to office, he understands he is put on the side by his young boss and his advice has no longer importance. Seeing again elephant Popeye, that he first met 50 years ago, Thana decides to buy it and bring it back to Loei. On the way, he meets a weird man, called Dee, living in an abandoned petrol station and waiting for death. Dee joins the architect Thana on his journey to Loei. The weird man has a wish, i.e. to go on a motorbike ride with his girlfriend Ja. Meanwhile, the elephant flees, and the police starts to be involved. Police captures Thana and his elephant. Police needs to bring them to an animal detention center, but it is far away. As Thana gets fainted, they stop in a bar being along the road. An old lady boy keeps talking to Thana and reminds him that nothing lasts forever. Finally, as Thana is not showing indifference to the lady boy, this one helps him to get the key locks and he can flee with his elephant. Dee has a deadly accident with a motorbike he bought thanks to Thana's money. Thana is about to reach Loei. He finally meets Ja, who is now married. Ja is reluctant to accept Dee's ashes as they haven't met for twenty years. As she is good hearted, she finally takes the ashes on a motorcycle trip around the village and so accomplishes Dee's last wish. Thana meets his uncle Piek, who sold the family land, to get a condo inside the complex. He blames his uncle to have sold family assets but himself he sold Popeye many years ago to go to Bangkok! Finally, Thana is back to Bangkok and visits with his wife a last time the building going to be destroyed. She recalls how proud she was when it was built. A new blood in their relationship can start following this journey.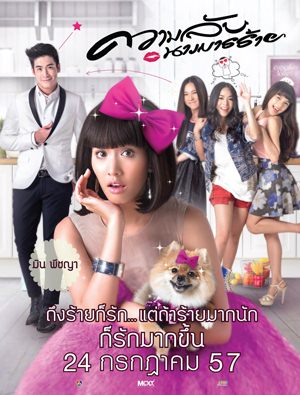 Year

: 2014



Thai title

:

ความลับนางมารร้าย




English title

: Call Me Bad Girl



Rating

: 3/5


Director

:



Main actor

:


Main actress

: Penpak Sirikul,Pechaya Wattanamontree



Buy now

:

Thai movie ความลับนางมารร้าย / "Call Me Bad Girl" was released in year 2014 and it lasts 1h48mn. It is a romance comedy. Young lady Busaba (Pechaya Wattanamontree) meets young lad Neuasamut in a discotheque. Neuasamut (หนู) is very close to his mum (Penpak Sirikul). Other girls are interested in Neuasamut also. Busaba tests Neuasamut to see if he really loves her. As she likes partying with her friends (ใช้ชีวิตเป็นวันๆ), she is shocked by the wedding request from Neuasamut but accepts it. It is discovered that Busaba has a cancer in terminal phase. She cannot accept it and flees to party. She gives back her engagement ring to Neuasamut. She later regrets her decision. She has now to work hard and to convince Neuasamut that she really loves him...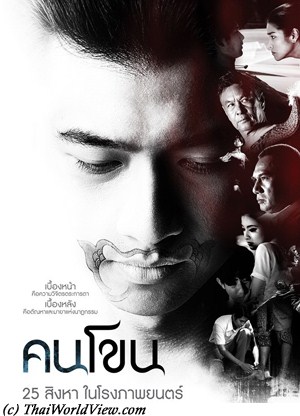 Year

: 2011



Thai title

:

คนโขน




English title

: Kon Khon



Rating

: 5/5


Director

: Saranyu Wongkrachang



Main actor

: Sorapong Chatree,Nirut Sirijanya


Main actress

: Penpak Sirikul



Buy now

:

Three kids, two boys and a girl, are close friends and have a dream. The girl, Raem, wants to be a theater actress (นางเอกลิเก), the second one wants to be painter, the third one, Chat, wants to have a high position. Children are now grown-up teens. The two boys love Raem. Chat is an orphan. Chat is working in Master (ครู) Yot's masked-dance Khon troupe. Khon (โขน) is a Thai classic masked play enacting scenes from the Ramakian (รามเกียรติ์). Lamphai is master Yot's mistress. She wishes to become a famous dancer (นางรำ). Chat has a fierce enemy, Khom, since childhood following a Thai boxing match which degenerated. Teachers Yot and Sek have strong dislike. During a 7 days festival (งานเปิดละคร), taking advantage that the actor playing the monkey Hanuman is injured, Chat replaces him and defies Khom playing the evil Thotsakan. Their animosity appears on the stage. Lamphai likes Chat a lot but Chat refuses Lamphai's advances so causing her ire. He is punished by Yot for playing Khon without being authorized. Lamphai promises him revenge as she felt humiliated. Yot's team will have a representation at Wat Ang Thong. But Sek proposes also to do a representation there so Yot's team is relegated to a smaller temple Ang Kaew with much less space. Lamphai will play Sida. Chat will be Hanuman. In Ramakian traditional epic, Sida is Phra Ram's wife, Hanuman is the monkey general and the evil character is Thotsakan. It is nice to see old traditional Likay advertisement with huge painted billboards. Sek has a huge truck to do advertisement but Yot has only a small boat. Sek defies Yot and recommends Yot to cancel his representation to avoid tarnishing his troupe name by playing in a small temple. Khom promises a fight to Chat and threatens Raem if Chat refuses to come. Before the representation, Chat is beaten severely by Khom and his ruffians. His injuries prevent him to perform correctly and the representation is a disaster. Yot's name is tarnished and the teacher decides to stop Khon. It is time for "pay respect to teacher" ceremony (ไหว้ครูใหญ่) to take place. Yot respected his teacher many years ago but Sek didn't. Their destiny was different while Sek was having big name, big stage on city side and Yot was staying in the shade in countryside. Lamphai teases and provokes Chat. Teacher Yot finds Chat and Lamphai sleeping together so he is chasing Chat away and having a heart attack. He is now paralyzed. Chat and Raem declare their love causing their third friend's despair. This causes the three friends to split apart. Chat is back following Narin's request. Chat has always been considered as his son by Yot so the short adventure with Lamphai was seen as a betrayal. Khom betrays his master Sek the same way Sek betrayed his own master 40 years ago. But Khom is punished immediately. A fire occurs in master Yot's house. Lamphai decides to die with him. Chat cannot save them due to the fierce fire. He becomes crazy. It was his karma despite him. All protagonists pay their past actions due to Karmic retribution. This movie reminds of other cultural Thai movies such as "The overture" and "Nora" with a great focus on dying traditional arts. Movie "Kon Khon" (คนโขน) was Thailand's submission to 2012 Academy Awards. It was a controversial choice because of lack of critical acclaim and box-office success. Critics complain about its one-dimensional characters, heavy-handed melodrama and an unfocused plot. The movie was a flop earning just around 8 millions baht. This movie was directed by Saranyu Wongkrachang, famous Thai actor, director and also PAD leader! In year 2011 he wrote a message on Facebook to make an emotional request for viewers to watch his movie "Kon Khon". "Kon Khon" movie sponsors were Thai Life Insurance and the Government Housing Bank. The Cultural Ministry arranged for special screenings to around 20 schools.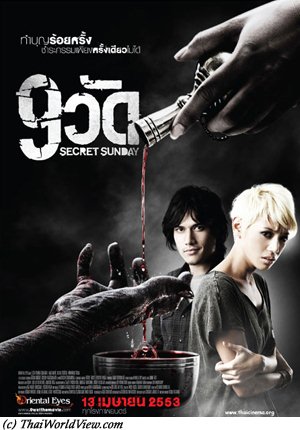 Year

: 2010



Thai title

:

9 วัด




English title

: Secret Sunday



Rating

: 5/5


Director

:



Main actor

:


Main actress

: Penpak Sirikul



Buy now

:

Nat has a blondish girlfriend Poon. She has often ghosts visions. They get an invitation to go to Chiang Mai. On the way, they stop to visit Nat's mother. Nat's mother has a bad dream. She frequently visits temples and would like her son to make merit (ทำบุญ) in nine temples (9 วัด). Nat needs to clean his karma by doing merit. There is a strong opposition between the old style mum (แม่โบราณ) and the young modern woman, Poon. Nat finally accepts his mother's request. He meets a monk, who was a childhood friend. The monk goes with them for the nine temples visit. Nat and Poon are young and modern youngsters, who don't know religion and how to show respect to monks (They always call him 'phra' - พระ - instead of 'Luang Phi' - หลวงพี่). Nat doesn't give respect to Buddha images (ไม่ไหว้พระใหญ่). They don't understand why the young man is going for the forest way of life (ธุดง) and how he can sleep in cemeteries (ป่าช้า). Nat is always hot tempered (ใจร้อน). Many warnings are given to them through visions and through the monk's remarks (ช่วยไม่ทันยิ่งทรมานเปล่าๆ). They face death, face accidents, see dead people and ghosts. Those are warnings to them. It is linked to their karma (กรรม) and they cannot escape it. Poon asks the monk's help but Nat refuses to believe up to the point they break up. They are followed up by terrible actions linked to her past. In previous life, they were linked to a young disfigured boy set prisoner in a remote forest hut by his mum as he killed her lover fearing to lose his mother. They finally get reunited and bring the monk to destination. Nat, Poon and Nat's mother share the same past and all come to the same house where the young boy was held prisoner. They need to do more merit (กุศล). The monk and Nat are born the same day. The mother tried to deceive the karma (หลอกกรรม) by interchanging the babies. Her real son is the monk. But the karma cannot be escaped. However it can be altered (กรรมเปลี่ยนไม่ได้แต่แก้ไขได้). Karma is following us (กรรมตาม). The monk is protected from karma by his yellow robe (ผ้าเหลือง) but not Nat. So he is the one to suffer. The monk pays for the past sins through redemption (ชดใช้) by giving his own life so the karma is over. Nat, Poon and the mother are being reunited as a family. The movie features a nice fresh soundtrack.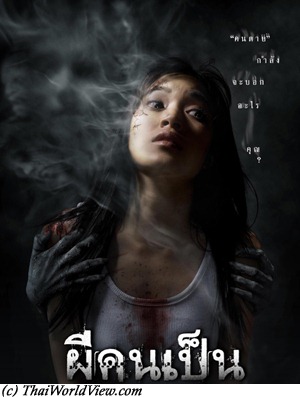 Year

: 2006



Thai title

:

ผีคนเป็น




English title

: The victim



Rating

: 2/5


Director

:



Main actor

:


Main actress

: Penpak Sirikul



Buy now

:

Young woman Ting is learning acting. Police asks her to play a lady who is killed in an attempt to re-enact a crime scene. She is concerned to irritate spirits by playing dead people but police mentions it is for good purpose, i.e. catch the killer! She has to play Min, a lady who was recently killed. Ting visits Min's best close friend Fai. When playing Min, Ting has visions and discover that Fai is the one, who killed Min. Finally the movie stops and all the story was a movie inside the movie. The young lady is called Nong Mae. All the main participants involved in the movie shooting are killed one after another. Even Nong Mae behavior has started to change when she starts to wear a tiara given by an unknown person. She investigates what the spirit is looking from her. While on the set filming the movie and in real life, Nong Mae seems to be possessed by a spirit...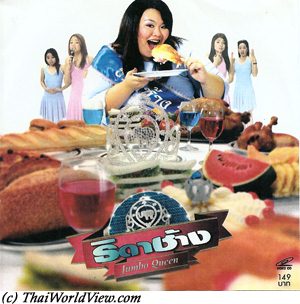 Year

: 2004



Thai title

:

ธิดาช้าง




English title

: Jumbo Queen



Rating

: 1/5


Director

:



Main actor

:


Main actress

: Penpak Sirikul,Metta Roongrat
Noon is a fat woman but she is a good girl and has a kind heart. Noon has been abandoned by her father many years ago. Her father has bad attitude to obese people and pushes his second daughter to participate to a beauty contest. Noon decides to go to Bangkok to join and win Jumbo Queen contest in order to broadcast that she is her hidden daughter. Noon's father wants to stop her from being in the contest and tries to stop his daughter. Noon has to prove herself to her father that the merit is in the heart not in the size of the body.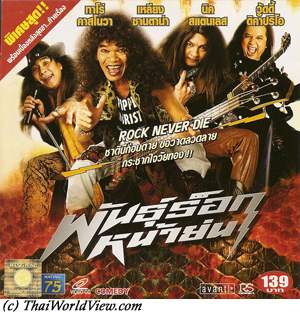 Year

: 2003



Thai title

:

พันธุ์ร็อก หน้าย่น




English title

: Rock never dies



Rating

: 3/5


Director

:



Main actor

: Thep Po-ngam


Main actress

: Penpak Sirikul
Four men who were Rock stars during their youth decide to make a comeback. A former girlfriend, who is now responsible of music marketing, threatens the success of the comeback. Will they succeed? Penpak Sirikul won best supporting actress for her role in this musical comedy.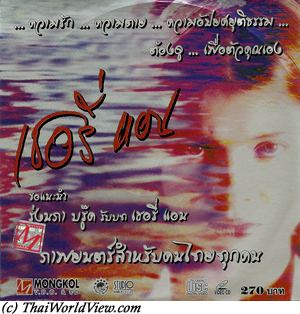 Year

: 2001



Thai title

:

เชอรี่แอน




English title

: Sherry Ann



Rating

: 4/5


Director

: Charoon Wattanasin



Main actor

:


Main actress

: Penpak Sirikul
A few years ago, the Supreme Court found four construction workers innocent of the Sherry Ann Duncan murder case (1986) after they had already spent several years in jail. One died in captivity, while another was crippled as a result of the police interrogation that forced the confessions. The four were arrested and sentenced to life imprisonment by the criminal court, on the basis of police evidence. Years later, a new investigation team reopened the case at the request of the victim's boyfriend. New suspects were arrested, who were sentenced to life imprisonment by the Supreme Court. But no police investigators have been punished for the fake evidence that wrongly put the four construction workers behind bars. This movie relates this story.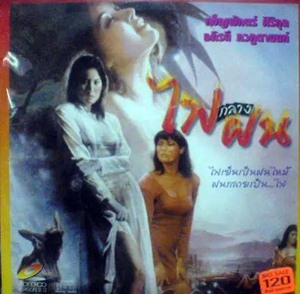 Year

: 1991



Thai title

:

ไฟกลางฝน




English title

: Triangle's rose



Rating

: 3/5


Director

:



Main actor

:


Main actress

: Penpak Sirikul, Apiradee Pawaputanon
Thai movie ไฟกลางฝน / Triangle's rose was released in year 1991 and lasts 1h29mn. It was released under VCD format by Lepso Studio. Picture is still colorful and sharp. The movie seems not to be censored but love scenes are pixelated. Movie director is สุทัศน์. Main actors and actresses are ชนาวุธ ศรีอุบล, อิทธิฤทธิ์ สิงหรัตน์, กลิ่นสี ชลิต, แก้ว มาลัยกร, อ๋อง ลิปตัน, Penpak Sirikul, Apiradee Pawaputanon. Rose calls her friend Fong to warn her about Penpak Sirikul. It is too late as Fong and her lover get shot by a hitman during a love scene. A drunk young man called Awut helps a sexy lady called Rose aggressed by two ruffians. He is former policeman (ผู้กอง). He gets injured. Rose gets sheltered in his home and tells her sad story. She is the daughter of a Laotian ambassador. When he fled from Lao, his treasure worth 18M baht fell in the Mekong river. Awut decides to help Rose to recover the treasure. Meanwhile ruffians try to kill Awut. Rose's hotel room is ransacked so they take refuge in brothel hotel to stay incognito. Awut recruits a boat captain to bring them to the remote place on the Mekong river. A former Laotian general contacts Awut but he refuses to be involved. Rose is kidnapped by Penpak Sirikul and her team. Awut succeeds to release her. See Proy (Apiradee Pawaputanon) is the captain's girlfriend. Awut hires additional friends to join him on this dangerous journey. One of them is alcoholic but he promises to stop drinking but he, of course, fails his promise. They are going inside the forest to search for the boat. Rose and Awut finally become lovers. They find a boat thanks to a Laohu villager. See Proy (Apiradee Pawaputanon) and the Laohu villager are captured by mercenaries. Willing to release See Proy, Awut and Rose are also captured by mercenaries led by the Laotian general. The Laotian general found them as See Proy is his mistress! Following multiple rebounds, Rose and Awut succeed to escape with the treasure thanks to the alcoholic teammate. Awut agrees to give away the treasure to help poor people.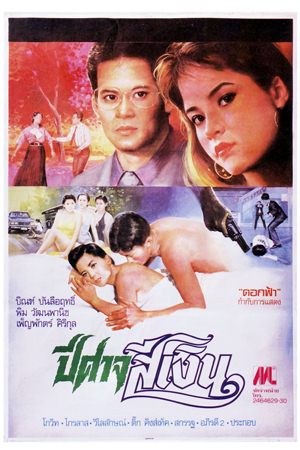 Year

: 1988



Thai title

:

ปีศาจสีเงิน




English title

:



Rating

: 4/5


Director

:



Main actor

: Krailat Kriengkrai,Kowit Wattanakul,Bin Banleurit


Main actress

: Penpak Sirikul,Marsha



Buy now

:

Thai movie ปีศาจสีเงิน was released in year 1988. It lasts 1h40mn. Malee (Penpak Sirikul) is working in a brothel. Bookham (Krailat Kriengkrai) sympathizes with her. Bookham discovers that his wife Chaba is having an affair (ชู้) with another man (แม่เลวที่สุด). Malee's husband Thada is only interested in the money she brings and do not hesitate to sacrifice her to take profit of her beauty. Thada is violent and heavy drinker. Malee helps Bookham to feed his baby called Duangjai. Thada is selfish (ไม่กลัวรอคเอ็ดแต่กลัวรอคอด) so he refuses to have a child. Malee finds an abandoned child and wishes to raise it (เอาเด็กมาเลี้ยง). As Thada refuses, Malee asks Bookham to keep the child for her. The child is named Maem. To pay his own debt, he even uses Malee as money replacement. Finally Thada accepts to release Malee following a last sum of money. Bookham and Malee educate the two girls. Chaba keeps visiting Bookham to get money as claiming she wants to raise her daughter Duangjai by herself but Bookham refuses so he has to give her money. Duangjai and Maem don't get along so well. The real mother Wilai finds Malee but the daughter Maem flees her and gets hit by a car. Malee has to work again as prostitute to pay the hospital bill (ความสำเร็จของลูกสำคัญกว่า) (ทำเพื่อลูก). She has to go with Yamato, a Japanese man. He finally marries her but dies shortly due to cancer. She has to take over his hotel and meets an ambitious manager called Somchat (Kowit Wattanakul). Somchat has a lover already, his own secretary but he wishes to marry Malee to steal her money. Bookham warns her but she doesn't listen as love is blind. One night, Somchat brings her in a remote bungalow. Some ruffians hit Somchat and rape Malee. Pictures to blackmail her and request for one million Baht are sent. Bookham is accused by Somchat to be the mastermind. Malee finds Somchat in bed with the secretary. The secretary asks for 1M to forget Somchat. Being an adult already, Maem (Marsha) is back from overseas. Her fiance is Doctor Bin (Bin Banleurit). Doctor Bin wishes to be a countryside doctor to help poor people but this is not the kind of life that Maem is expecting. So clash happens. Thada (แมงดา) finds a job as server in the hotel. Malee has to name him as assistant manager to keep his mouth shut (ความจำเป็นจริงๆ). She wishes to protect Maem in order that she doesn't know her origin. Somchat and his ruffians hit Thada to know Malee's past. Somchat asks for 5M baht to kept silent but is chased as he is identified as the mastermind. Malee wishes to marry Maem with Bin but she is worried that problems could happen during the wedding ceremony. Somchat wishes to bring trouble but Wilai tries to stop him as she will not let anybody brings trouble to the happiness of Maem, her real daughter. During the fight she is killed. Bookham shots Somchat. Then Thada intervenes by threatening Malee with a gun. He discloses that Malee is a prostitute (ความลับไม่มีในโลก) to all and so bringing shame to Maem. Bookham also shots Thada. Maem blames Malee but gets slapped by Bookham as Malee has done everything to bring good education to Maem (ตระกูลไม่สำคัญ ความกตัญญสำคัญ). Bookham ends up in jail. Bin confirms it doesn't change anything for him and confirms the wedding with Maem.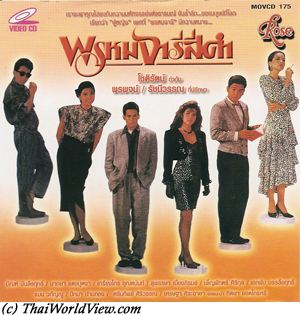 Year

: 1987



Thai title

:

พรหมจารีย์สีดำ




English title

:



Rating

: 2/5


Director

:



Main actor

: Kriengkrai Unhanan,Bin Banleurit


Main actress

: Supansa Nuengpirom,Penpak Sirikul
A young lady will soon marry a playboy handsome guy but another lady seduces him. Disappointed, the young lady tries to suicide and finally quit Thailand. Sixteen years after she comes back to Thailand and starts a revenge by luring the lady's son.



Year

: 1987



Thai title

:

พิศวาส




English title

:



Rating

: 2/5


Director

:



Main actor

: Kriengkrai Unhanan


Main actress

: Penpak Sirikul,Patama Panthong
A young lady is oppressed by her tutor that has brought her since her youth. She wants to get freedom and be able to choose her own life. She decides to flee, finds a safe place to stay in Chiang Mai area and discovers love also. Her tutor, becoming crazy due to such ingratitude, does everything possible to get her back...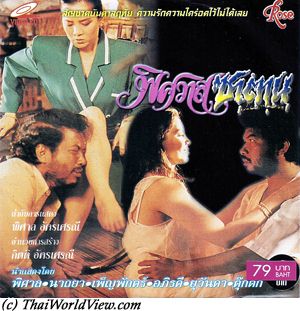 Year

: 1986



Thai title

:

พิศวาสซาตาน




English title

:



Rating

: 1/5


Director

:



Main actor

: Pisarn Akraseranee


Main actress

: Penpak Sirikul,Nardtaya DaengBunga,Apiradee Pawaputanon
A dangerous man and some teammates try to escape during a prison transfer. Only the man can escape but is seriously injured. He finally ends up in a strange house where only a few women are living. Despite his bad past, the women do believe in his redemption and will fight among each other for him.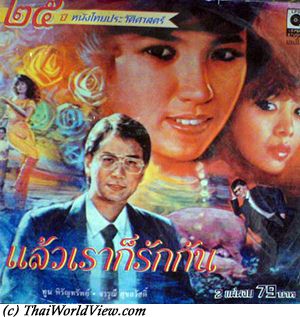 Year

: 1984



Thai title

:

แล้วเราก็รักกัน




English title

:



Rating

: 3/5


Director

:



Main actor

: Toon Hiransap,Settha Sirachaya,Pete Thongjure


Main actress

: Jarunee Sooksawad,Penpak Sirikul
Chalita (Jarunee Sooksawad) is managing an hotel. Penporn, daughter of the managing director Burin, is singing some songs with Kit, the new young singer recruited by Chalita. Chalita trusts Kit and lets him go out with Penporn to have fun. They join a car racing but have a serious accident. Penporn may not walk again. Kit is safe. The manager Burin is very upset by this accident as he has always considered Penporn as his own daughter (หลาน) as Penporn's parents die when she was still a baby. Chalita is fired as she let Penporn have fun with Kit. Chalita is upset as she is not directly responsible of the accident (เรื่องของดวง). Chalita finds a new job in another hotel. Burin, realizing his mistake, wishes to recruit Chalita again by offering a salary two times higher but she refuses. Burin has a strong character, never listens to others (ไม่เห็นใจคนอื่น) and always needs to win (ต้องชนะคนอื่น). Burin believes money can buy everything. Asunee, sexy young lady, is recruited as replacement of Chalita. Kit (ลูกผู้ชาย) affirms to be responsible and will take care about Penporn. Burin forbids Kit to see Penporn again. Kit is seen by Burin as a playboy singer (นักร้อง). There is a strong contrast between Chalita and the sexy Asunee doing Aerobic in front of Burin! Finally Chalita convinces Burin to let Kit visit Penporn. It will help to give comfort to Penporn and hopefully speed up her recovery. Penporn doesn't like Asunee as she is not sincere (จิตใจ). In fact Asunee wishes to marry Burin. The hotel managed by Chalita is much more successful than the one managed by Asunee. Despite efforts from Burin (even buying the hotels she is working in), Chalita refuses to come back to work for him. To protect Penporn and Kit against Burin's ire, Chalita finally accepts. But Burin continues to use dirty tricks (ชั่วร้าย) to try to split Penporn and Kit. Burin even asks Asunee to sleep with Kit in order to break the relationship between Kit and Penporn. But Chalita fights back. Asunee is chased away. Through collaboration (ร่วมมือ) between Burin, Chalita and Kit, Penporn succeeds to walk again! This movie is another romance movie with Toon Hiransap and Jarunee Sooksawad, famous star duo in decade 1980s.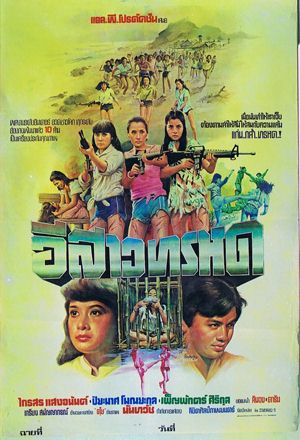 Year

: 1982



Thai title

:

อีสาวทรหด




English title

: Angels with Golden Guns



Rating

: 2/5


Director

:



Main actor

: Kraison Saenganan


Main actress

: Piyamas Monayakol,Penpak Sirikul
Angels with Golden Guns / Virgin Apocalypse is a IFD movie released in year 1981 and based on a Thai movie named อีสาวทรหด released in year 1982. The DVD lasts 1h22mn. It is HK Thai co production. Two versions were released, i.e. one for Thailand with actor Kraison Saenganan and one for Hong Kong with a Chinese actor. The HK version was released in Thailand under the name สวยประหาร ผ่าดงปืน. It seems that the original Thai version was never released on VHS, VCD or DVD in Thailand. A group of women tries to flee but they are caught back, tortured and some left as dead. They are forced to prostitution to bring money to the local mafia. Two fake film producers are looking for models in nightclub then a group of girls is kidnapped during a shooting session. A policeman tries to get the truth from the fake movie producer but gets captured. Among the girls, there are Piyamas Monayakol and Penpak Sirikul. Fighting happens at night time between two groups of girls. They are punished. But finally they try to escape again but get captured back through some shooting sequences over the river Kwai bridge. The rebellion leaders get caught and threatened. Two groups of ladies keep fighting. Used and abused, they must unite to fight. Rebellion happens and many dead happen on both sides as Piyamas and Penpak succeed to get M16 rifles. Their goal is now to catch the big boss. They kill his sbires one by one to reach him. The three ladies work with the cop to catch him.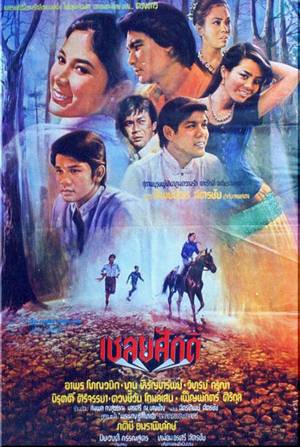 Year

: 1981



Thai title

:

เชลยศักดิ์




English title

:



Rating

: 3/5


Director

:



Main actor

: Toon Hiransap,Nirut Sirijanya,Aphorn Tonawanik


Main actress

: Penpak Sirikul,Duangcheewan Komolsen,Marasri Bangchang
Two Royal family clans (ตระกูล) have strong continuing conflicts (ความอาฆาตแค้น). One clan is อัศวราช, clan from the leading actor Yothin, and สันตติวงศ์, clan from the leading actress Alissa. M.C. , father of Alissa and Atisak, is dying. He wishes to clear up the conflicts between the two clans. Yothin (โยธิน) and Atisak (อติศักดิ์) from opposite clans have a gun duel. Yothin loses and needs to be Atisak's prisoner (เชลย) for one year. He has to stay in Atisak's estate located in countryside. He meets Alissa, Atisak's younger sister and Anoun, the younger brother. Yothin cannot get anywhere without authorization from Atisak or Alissa (เขาเป็นทาส). Prince (เจ้าแสนไทย) Saenthai, Atisak's friend, speaks sweetly with Alissa (อลิสา) but doesn't have real interest into her. Yothin becomes Anoun's personal instructor. Alissa and Atisak can force Yothin's body to execute tasks but they cannot control his spirit (จิตใจ). Yothin has a fiancee already Piromya (ภิรมยา) but he doesn't dare to see her and didn't tell her he is now under Atisak's orders. Saenthai has a high interest into Piromya. Prince Kanfa (เจ้าขวัญฟ้า) is having an affair (เมียน้อย) with Kaew, a domestic helper. He is acting as a butterfly with women but he wishes to marry Alissa. Yothin and Piromya still love each other. But Piromya is attracted by Kanfa. Piromya breaks up with Yothin when she learns that Yothin has become Atisak's slave. Piromya try to console with Kanfa. Yothin's father is sick but Yothin refuses to visit him to avoid having gratitude (บุญคุณ) to Atisak and Alissa. As Piromya is now pregnant, Kanfa needs to marry her but he cannot forget Alissa. Kanfa kidnaps Alissa to force her to become another wife. Yothin organises a hunt to find her. Piromya wishes to see the face of the traitor Kanfa (ผู้ทรยศหัวใจ) and dies in pregnancy while looking for Kanfa. Despite knowing Piromya's fate and being wrong, Kanfa refuses to let Alissa go. Though an unfortunate occurrence of circumstances, Kaew stabs Kanfa. Yothin flees with Alissa and Anoun. Love emerges between Alissa and Yothin. Unfortunately Anoun dies drowned in rapids while trying to help a dog. Atisak gives back his freedom to Yothin. Yothin leaves and promises to Alissa to come back as a friend (มิตร) and not a prisoner (เชลย) anymore. This movie is based on a story written by Princess Watnanokom Prawit (วัฒโนดม ประวิตร). It was adapted two times as movies (1959 and 1981) and three times for Thai television (1983, 1991 with Likit and Jintara, 2010).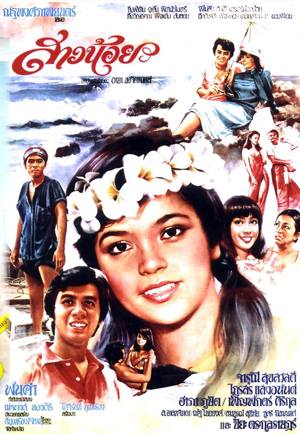 Year

: 1981



Thai title

:

สาวน้อย




English title

:



Rating

: 4/5


Director

: Phan Kam



Main actor

: Piya Trakulrard,Sor Asanajinda,Kraison Saenganan,Boo Wibunnan,Sompong Phonmitr


Main actress

: Jarunee Sooksawad,Ampha Pusit,Penpak Sirikul,Chosri Misommon
Thai movie สาวน้อย was released in year 1981. Main actors are Jarunee Sooksawad, Kraison Saenganan (ไกรสร แสงอนันต์) and Piya Trakulrard. Other actors are Ampha Pusit, Penpak Sirikul, Sor Asanajinda, Chosri Misommon as friendly governess, Boo Wibunnan as film producer, Sompong Phonmitr. Movie director is Phan Kam. The movie lasts 1h43mn. A first version was released in year 1958 with Charin Nantanakorn as main actor and ทรงศรี เทวคุปต์ as main actress. The 1958 movie is still available in Thailand. It was shot in Koh Si Chang but the 1981 version happens in Koh Samet. The shooting took one week there. Sao Noi is a romantic movie. Suwalee (Ampha Pusit) is engaged with Siem (Kraison Saenganan). Siem's father called Pla wishes to marry a young lady called Marasee (Penpak Sirikul)(แม่เลี้ยง) but Siem knows she is a bad lady. Marasee uses ruffians to hit Siem. He loses memory, ends up on a remote island and meets Nit (Jarunee Sooksawad). Love emerges between them causing Nit's friend, Cheut (Piya Trakulrard), to be disappointed. Pla finds back his son. Siem brings Nit to Bangkok to his father's home. Following surgery, Siem (Kraison) remembers Suwalee but forgets Nit. As Nit sees Marasee having an affair with another man, Nit is accused of stealing jewellery and leaves their home. Luckily she succeeds to become a movie star. Real old standalone theaters are shown with huge real billboards of Jarunee Sooksawad (โรงเพชรรามา - Pratunam, โรงเมโทร - Ratchathewi, โรงหนังแกรนด์ - Wang Uurapha). She even wins a Thai oscar award. Disappointed by Siem and despite fame, Nit wishes to go back to her island. Cheut, looking for Nit, punches Siem, who then recovers his memory. He rushes to the island to find Nit. They finally reconcile. Cheut ends up with Suwalee.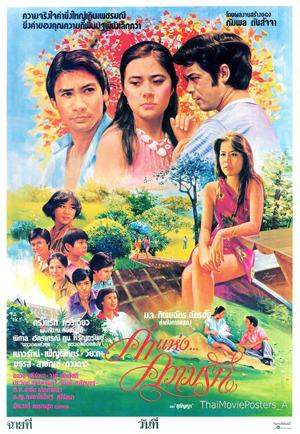 Year

: 1981



Thai title

:

ค่าแห่งความรัก




English title

:



Rating

: 3/5


Director

: ม.จ.ทิพยฉัตร ฉัตรชัย



Main actor

: Toon Hiransap,Pisarn Akraseranee,Sayan Chantaraviboon,Yuranan PamornMontri


Main actress

: Penpak Sirikul,Naowarat Yooktanun,Wiyada Umarin,Duangdao Jarujinda
Thai movie ค่าแห่งความรัก was released in year 1981 and lasts 1h36mn. Movie director is ม.จ.ทิพยฉัตร ฉัตรชัย. Actors and actresses featured are Toon Hiransap, Penpak Sirikul, Naowarat Yooktanun, Wiyada Umarin, Pisarn Akraseranee, Sayan Chantaraviboon, Duangdao Jarujinda, Yuranan PamornMontri, มธุรส รัตนา, ฉลวย ศรีรัตนา, วงศ์ ศรีสวัสดิ์, ประวิตร สุจริตจันทร์, จันตรี สาริกบุตร. Doctor Kengkrai (Toon Hiransap) is always drunk. This is due to his wife Pakpong (Penpak Sirikul) having external affairs but he is unable to divorce her as they have two kids. Sura (Naowarat Yooktanun) is Pakpong's younger sister. Piplin (Wiyada Umarin) is the eldest sister. Sut (Pisarn Akraseranee) helps Kengkrai as he has a car accident and is unable to drive drunk. Sut and Sura have arguments. Sut is hired by Kengkrai as driver and as a helper for his children. Kengkrai has two children but his wife is not taking care of them. Uncle Sut becomes a second father for the children, Moo and Maew. Arguments happen between Sut and Pakpong as she is jealous of him, being loved by her children. Sayan Chantaraviboon, from a rich Thai southern family, greets Sut. Doctor Kengkrai still has a big domain. The doctor has to sell his land as he needs money to pay his wife's debts. Phi Luang, brother in law, wishes to buy the land. Kengkrai has concerns selling the land as it belongs to his children. A mysterious rich man from south of Thailand, Khun Paradon, buys the land for 5M THB by offering higher bid than Phi Luang. The land will remain under Moo and Maew names. The brother in law is upset. Sut is upset against the rich people (ผู้ดี) as Sura listens to him (สัตว์ป่า) talking to Yot. A lost letter indicates Pakpong's bad intentions towards the doctor. Her lover finds the letter and threatens to disclose everything as she wishes to break up. Sut forces the lover to give back the letter and to disappear. Sut has a strong character. He succeeds to clear all issues and problems. Pakpong promises to change (แม่ที่ดีต่อไป). A romance between Sut and Sura is about to start (ไม่กลัวแต่ไม่ไว้ใจ). Paradon (Yuranan PamornMontri) is coming to meet Sura and asks her hand. Piplin gets beaten by her brother and the mother is upset as Pakpong didn't privilege her own family for the land sales. The mother thinks about money only. Paradon challenges Sura on the land. The real Paradon is Sut, who is doing tricks to check Sura's real heart. Sut's secret is finally disclosed and romance can blossom.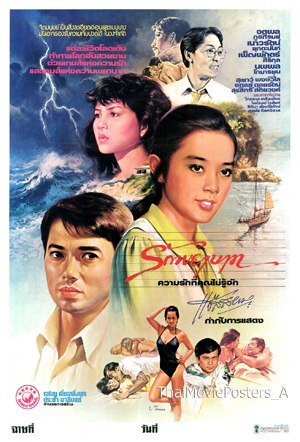 Year

: 1981



Thai title

:

รักพยาบาท




English title

:



Rating

: 3/5


Director

: แจ๊สสยาม



Main actor

: Jatuphol Poopirom,Suchao Pongwilai,Surasit Sattayawong,Krailat Kriengkrai


Main actress

: Naowarat Yooktanun,Penpak Sirikul
Thai movie รักพยาบาท was released in year 1981 and lasts 1h56mn. A remastered version was released by Five Star Production (ไฟว์สตาร์โปรดักชั่น) in the decade 2010s and shown on Thai TV cable. The movie was released under VCD format by Solar company. Movie director is แจ๊สสยาม. It was the last movie of famous Thai actor Jatuphol Poopirom, who died in a car accident on 20 March 1981. Children Pim and Paen are two close friends. They get separated as Paen is going to study in Bangkok. Reaching adult age, Pim is played by Penpak Sirikul and Paen by Naowarat Yooktanun. Both stop studies and start to work. Paen is working in Chatree (Suchao Pongwilai)'s company. Pin also finds a job in Chiang Mai. Claiming he has a letter for Pim, Pim's boss tries to rape her but he has a heart attack. Pim flees. She meets San (Jatuphol Poopirom) by hazard. He helps Pim as she does not know where to go. Finally, a romance starts between them and they become lovers. San has to go to Chiang Rai for business for three days and promises to send her to Bangkok. San has a car accident while driving to Chiang Rai. Chatree nominates Paen as his personal secretary. Pim waits but San is not coming back. She has to leave the hotel. She goes to Bangkok and faces a taxi driver, who steals her luggage. She has nowhere to go and feels hungry. She collapses and somebody brings her to hospital. The doctor (นพพล โกมารชุน) pities her and finds a job for her in his aunt's company. A romance starts. Pim is pregnant with San as father. Abortion is forbidden by law so the doctor refuses to help. He finally changes his mind but Pim has decided to do it by herself. She loses a lot of blood but luckily the doctor saves her again. She wishes to get revenge over San. Pim befriends Lin, an actress, so she wishes to become an actress. Pim meets Adul Dulyarat, a movie director, and becomes his mistress. San meets Paen. A romance starts and he wishes to marry Paen. Paen resigns from Chatree's company and gets married to San. Chatree still loves Paen but Paen considers him as a friend only. San is looking for a job but refuses to ask help from Chatree. Bancha (Surasit Sattayawong), a rich businessman, is contacted by Paen to help San. He accepts to help as he is impressed by Paen's strong love over San. Adul wishes to introduce Pim to Bancha as he plans to marry her. Pim meets San at Bancha's birthday party. Pim leaves Adul to live with Bancha and marries him. Pim does everything to make San upset. She wears the ring San offered to her and discloses who she is. They become lovers again. Pim pushes San to divorce Paen. As Paen refuses to divorce, Pim suggests to San to kill Paen. Paen announces she is pregnant, so San decides to break up with Pim. Meanwhile Bancha is also aware of the situation through Krailat Kriengkrai. Pim storms the place when San and Paen are staying. When realising that San's wife is her old friend Paen, she renounces her wish to shoot San. She wishes good luck to them. In the parking lot, she gets shot by Krailat and dies. Bancha did not forgive…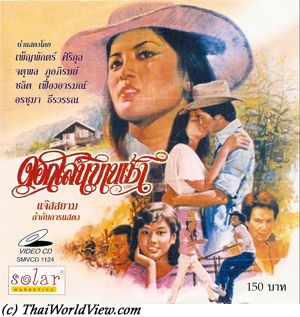 Year

: 1980



Thai title

:

ดอกโสนบานเช้า




English title

:



Rating

: 3/5


Director

:



Main actor

: Jatuphol Poopirom


Main actress

: Penpak Sirikul
Pina (Jatuphol Poopirom) and Nuan (Penpak Sirikul) just get married. Pina is a farm owner and Nuan is a Bangkokian lady. Nuan simulates to be sick in order to avoid bed time with her husband and verifies if her husband really loves her sincerely or not. She is worried about a minor wife (เมียเก็บช่อน). They stay at countryside in a cow farm. Nuan learns that Pina sold 20 cows (เสีย20ตัว) to pay for the engagement ceremony. It is a big sacrifice for a farmer, so it shows his sincerity. They can become wife and husband (สมบูรณ์). Nuan beauty is well known during the district (เมียสวยเหมือนนางฟ้า). During a stormy night, they help a man called Pratchai, who invites them to Phuket to thank them. Pratchai is very interested in Nuan, who is a former model (นางแบบ). Pratchai is a swet man (หวาน). He takes profit that Pina doesn't know how to swim in order to invite Nuan for a boat trip. He tries to take advantage towards her but to no avail. Nuan is fed up by countryside life as Pina spends a lot of time drinking with his coworkers. She wants him to spend time with her and less with his friends. Similar to many other Thai movies, this movie features bad taste live vomit sessions in toilets. A young village lady is preparing food for Pina as he is fed up with Nuan's cooking style. It is too much for Nuan (เบื่อ). She quits (ลาก่อน) and goes back to Bangkok to stay with her mother. Nuan is asking to Pratchai a model job to cause jealousy to Pina. Pratchai invites Nuan to his home. He offers a ring to her and tries again to abuse her but Nuan doesn't forget that she is married. Pina is injured by ruffians attacking his farm. Nuan goes back home to take care about him. Pratchai comes to apologize so Pina and Nuan can live a happy married life. It is a polite romantic movie with particles krap (ครับ) and kha (ค่ะ) used between wife and husband, mother and daughter. Respectable expressions Khun Phujing (คุณผู้หญิง) and Khun Phuchai (คุณผู้ชาย) is used by farmers to name Nuan and Pina.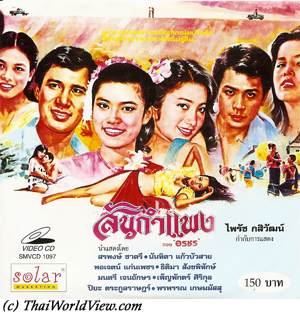 Year

: 1980



Thai title

:

สันกำแพง




English title

:



Rating

: 3/5


Director

:



Main actor

: Sorapong Chatree,Porjed Kaenpetch


Main actress

: Nanthida Kaewbuasai,Penpak Sirikul,Thitima Sangkapitak



Buy now

:

Two friends, Som living in Chiang Mai and Daeng in Bangkok, are in love with two Chiang Mai girls. Following a dramatic misunderstanding, the two friends set apart as Daeng is wrongly accused of courting Som's girl friend and being responsible of her pregnancy. Disappointed by Daeng's behavior, Som marries Daeng's girlfriend, who is also pregnant. Twenty years later, their children meet in Chiang Mai. Will they be able to have a love story after their parents' failure twenty years ago?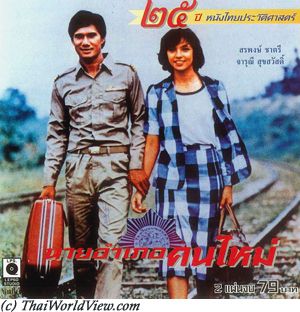 Year

: 1980



Thai title

:

นายอำเภอคนใหม่




English title

:



Rating

: 4/5


Director

: Phan Kam



Main actor

: Sorapong Chatree,Sombat Methanee,Sor Asanajinda,Suchao Pongwilai


Main actress

: Jarunee Sooksawad,Penpak Sirikul,Reuthairat Amatawanit



Buy now

:

In Northern Thailand, a district officer is shot in the back. He was fighting against illegal trees cut. It is the fourth officer killed on duty in five years. A new one (Sombat Methanee) is nominated. The new district officer understands very fast that a latent corruption happens and that local people (ชาวป่า) are expected to give gifts (chickens, daughter given as maid as a compensation of non paid debts...). The new district officer's adjoint is called Palat and is played by Suchao Pongwilai again with brio in the role of rogue officer. Sor Asanajinda plays the role of a brusque villager complaining indirectly regarding rampant corruption. His son Pol (Sorapong Chatree) is also very active. The minister who sent the district officer has problems with his own daughter, Nit (Jarunee Sooksawad), due to misunderstanding with his new wife. She leaves for the same village Daran Thong and becomes the local teacher. Nit has also medicine knowledge and has to face local fear of ghosts and sorcerer (หมอผี). Old people prefer using sorcerer instead of modern pills. Thanks to Nit and with Pol's leadership, the farmers ask for higher prices and debts resettlement to the trader. Local trader tries to corrupt the district officer but fails to do so. The corrupted subdistrict headman (กำนัน) and trader start to be very upset. They try to buy land as they know that a road will be built to the village but Pol asks villagers to refuse to sell. The subdistrict headman daughter Sophit is back from studying abroad. Palat is secretly fond of her. A young lady called Bukham is raped and killed by Palat. Palat accuses Pol with false proofs. Pol flees and discovers that many trees are cut illegally. Nobody speaks due to fear. The new district officer asks Pol to surrender if he is innocent. Pol's father is found hanged as he spoke too much (พูดประชด - พูดมาก) against corrupted officers. The adjoint uses local people to build the road at a cheaper price. Nit brings the villagers to the province officer to ask for full payments and she wins. Meanwhile Palat rapes the subdistrict headman daughter Sophit and strangles her. Pol's brother sees it and warns his brother. Sabin and Nit get attacked. Sabin is captured but Nit can flee. Nit and Pol come to help Sabin and bring Sophit's dead body to the subdistrict headman. This one wishes to kill Palat as revenge but gets shot before. Finally Palat gets smashed by a log in the illegal logging factory and the district officer helps to catch all ruffians. A school and hospital shall be built by the previous corrupting trader. The movie finishes happily, Nit is named school director (ครูใหญ่ใหม่), Pol is named new subdistrict headman (กำนันใหม่). This movie with social and meaningful messages also involves comedy and romance and not only pure drama. A new generation of government officials is here to replace the previous corrupted generation.
---