Increase or decrease font size for easier reading : A+ A-
Duangta Tungkamanee
Duangta Tungkamanee (1954) - ดวงตา ตุงคะมณี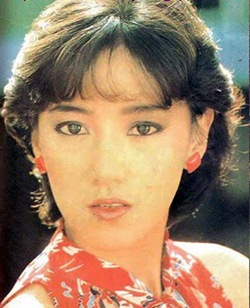 Duangta Tungkamanee has played in around 16 movies
This Duangta Tungkamanee movie page contains 7 records.
---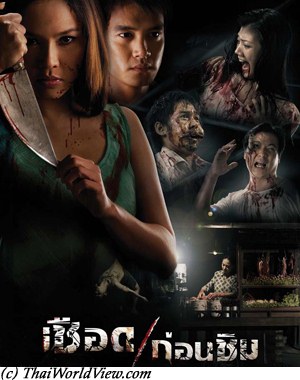 Year

: 2009



Thai title

:

เชือดก่อนชิม




English title

: Meat Grinder



Rating

: 4/5


Director

:



Main actor

:


Main actress

: Mai Charoeunpura,Pimchanok Leuwisetpaiboon,Duangta Tungkamanee



Buy now

:

Bout is a lady selling Thai noodle soup. Her life is full of sorrow, sad and bloody events. She has one young crippled daughter called Bua. When Bout was young, she was mistreated by her mum so has now sequels. Bout was raped by her father forcing Bout to marry early as she was pregnant. She had also a bad unfaithful husband who had debts. She killed him and her mistress as they try to drown her daughter who spied them together in the bedroom. The events happen during 1973 Thai student uprising historical events. A corpse is found in her cart as a student hides inside and receives a lost bullet. To get rid of the corpse, she chops it inside her noodle soup. It gives a delicious taste. She meets a young man that is looking for his missing friend. A love story starts. There is a strong analogy on flesh during lust and on bloody flesh used in noddle soup... A debt collector always bothers and threatens Bout to get paid relating old debts from her former husband. One evening she kills him and uses his flesh in noodle soup also. The young man understand after a while why she stockpiles sedatives from his pharmacy. She uses sedatives to put to sleep her victims before chopping them. He discovers Bua's body in a big jar. In fact Bout is crazy as Bua is dead since a long time already. Bua is only alive in her imagination. The young man sends her to police but without tangible proofs, Bout cannot be arrested. She is released and is looking for revenge over her former boyfriend and his new girlfriend. She kidnaps the girlfriend in her bloody cellar containing so many corpses... Main actress is famous Thai pop singer Mai Charoeunpura. Her performance is so striking that the pity over her sad life surpasses the horror due to her bloody killings. The film has been cut by Thai censors as the censors worried the film story could jeopardise the popularity of Thai noodle soup! The original Thai title was ก๋วยเตี๋ยว เนื้อ คน meaning "human meat noodles". The Thai title has to be changed to เชือด ก่อน ชิม meaning "carve before tasting".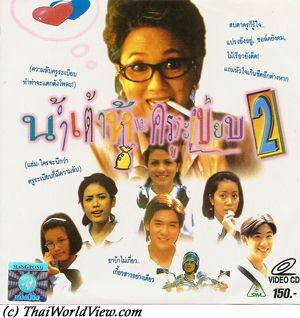 Year

: 1996



Thai title

:

น้ำเต้าหู้และครูระเบียบ 2




English title

:



Rating

: 1/5


Director

:



Main actor

:


Main actress

: Duangta Tungkamanee
This comedy is about college students life with love, drug affair. The college principal enforces strong rules.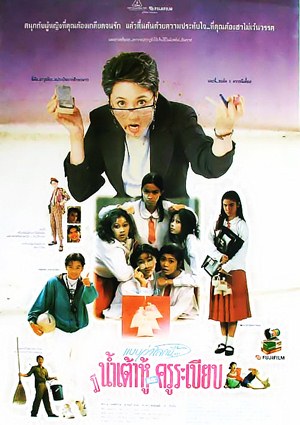 Year

: 1994



Thai title

:

แบบว่าโลกนี้มีแต่น้ำเต้าหู้กับครูระเบียบ




English title

:



Rating

: 2/5


Director

:



Main actor

: Sornram Teppitak


Main actress

: Suvanant Kongying,Duangta Tungkamanee
Thai teen movie แบบว่าโลกนี้มีแต่น้ำเต้าหู้กับครูระเบียบ was released in year 1994 and lasts 1h35mn. It was released under VCD format by Premium Digital company and by Lepso company. Second part was released in year 1996 with a shorter name น้ำเต้าหู้และครูระเบียบ 2. Sally (Suvanant Kongying - สุวนันท์ ปุณณกันต์), as new student (เด็กใหม่), moves to a new school from Suphanburi to Bangkok. She has now a few new friends (เพื่อนกัน) including Pot and Pom, a fat girl, but a teen girl called Honey looks her down (เด็กบ้านนอก). Severe rules by teacher Rabiep (Duangta Tungkamanee - ดวงตา ตุงคะมณี) are applied in the new school. Kan (Sornram Teppitak - ศรราม เทพพิทักษ์) is a volleyball team leader. All girls (นักเรียนหญิง) are crazy about him as he is seen as the school hero. Teacher Rabiep chases students smoking, students having romance instead of studying, male students reading secretly Playboy magazine in the school. There is a concierge always thinking to save water (ประหยัดน้ำ). As there is a sexist aggressor around the school, Sally and her friends put a plan in place to catch him and humiliate him. A special program is launched by the school following an idea of Sally. Students have to do activities outside the school. Those activities are useful for Thai society harmony such as cleaning Buddhist temple. Sally emphasizes that prayers to Buddha are important in Thai society balance. Kan convinces teacher Rabiep to have a feminine volleyball team. Teacher Rabiep is reluctant as she doesn't want the ladies to deviate from studies but she finally accepts. Wan, another popular boy, and Kan have arguments. Honey keeps trying to seduce Kan. Wan is a gay character (ตุ๊ด), so he finally ends up in love with Kan. Such teen movie uses all standard cliches. The girls join the volleyball team. Somebody steals their bras. A crazy man (โรคจิต) follows them. They suspect a policeman and then the school concierge. It is finally the school guardian. Romance starts between Kan and Sally. They have to win as teacher Rabiep is under strong pressure from her management. As Honey is jealous, she pretends having seen Kan kissing Sally. Concerned about the school's reputation, the school director wishes to stop the team. As teacher Rabiep refuses, she dismisses. The team finally wins the competition and teacher Rabiep is reintegrated in the school. She is like a mother for the students.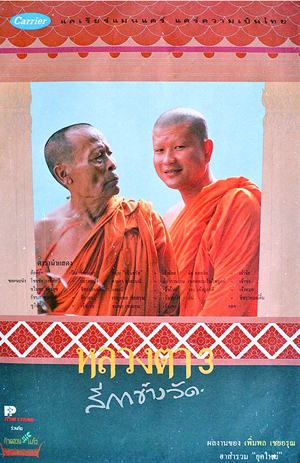 Year

: 1991



Thai title

:

หลวงตา 3 สีกาข้างวัด




English title

:



Rating

: 3/5


Director

: Permpol Choei-arun



Main actor

: Lor Tok,Kiet Kijcharouen,Rong Kaomulkadee


Main actress

: Chamaiporn Jaturaput,Duangta Tungkamanee
Thai movie หลวงตา 3 สีกาข้างวัด was released in year 1991. As it is linked to Buddhist religion, the story is sensible as based on a real story (อดีตพระนิกร-สีกาอร). The movie was even censored and cut a few times. Lor Tok is playing Luang Ta again. Waen (Kiet Kijcharouen) and Biu are playing temple boys (เด็กวัด) roles. Veteran actress Chamaiporn Jaturaput is playing a market woman (แม่ค้า). Luang Ta is always helping and listening to his community. He also faces various problems of daily life with its lies (people asking for money to ordain but claiming later that money disappears...). Oratai's elder sister, Phiya, is a nun (แม่ชี). She quit her home as her father was a drunkard. She ended up working in a brothel. Luang Ta visits a buddhist temple with Biu and Oratai. The monk there is having a huge number of followers and claims having been in paradise and hell already. Speech competition (เทศ) happens between the two monks. The monk (เณร) proposes to Oratai to be his follower (ลูกศิษย์). Oratai accepts. Later on, the monk is looking for opportunities to be alone with Oratai. Biu and Wen always disturb Phiya as Biu is fond of her. Luang Ta uses a funny stratagem to ensure they stop disturbing Phiya (สงบ). The monk gets massage despite still being young. Phiya, worried about her sister Oratai (สีกา), wishes to get her back (ชาวบ้านนินทา). A monk staying alone with woman is incorrect. It tarnishes Buddhism reputation as religion (เรื่องไม่ดีไม่งาม). Phiya, unable to get back her sister, consults Luang Ta. Luang Ta asks help from a senior monk in the hierarchy. Finally Oratai goes back to her sister. Some followers of this monk are upset about Luang Ta and his friends. They wish to kill them. If the monk is defrocked, then they will lose the good life they get through the money coming from donation! (คนชั่ว). They finally get arrested by the police. Oratai becomes a nun (แม่ชี) also. The movie ends up with compassion message as the market woman educates 4 children that are not hers. Director is Permpol Choei-arun famous for his drama and social movies.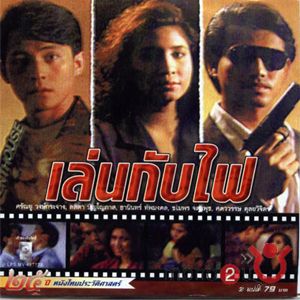 Year

: 1990



Thai title

:

เล่นกับไฟ




English title

:



Rating

: 3/5


Director

:



Main actor

: Sor Asanajinda,Saranyu Wongkrachang


Main actress

: Lalita Panyopas,Chamaiporn Jaturaput,Duangta Tungkamanee
Sida is a young lady, who is pregnant. Her boyfriend, Thong, dumps her away. Ashamed, she kills herself. She always had issues with her authoritarian grandfather. Her older sister, Sakul, refuses to be dictated by her grandfather. Her husband died already. She has a young three years old boy. She meets Plai, who is a butterfly man. Women are toys for him (ของเล่น). Thong is also a former boyfriend of Sakul and still loves her. Plai is having an affair (เรื่องสนุกสนาน) with Thip, Thong's sister. Thip wants to marry but Plai is not willing. Plai has a high interest in Sakul as she is the first woman not falling to his charm. There are conflicts between Plai and Thong. Sakul needs to use Plai as a false boyfriend in order to stop being followed by Thong. She plays with fire (เล่นกับไฟ) as Plai has still a butterfly reputation. Plai comes to stay in Sakul's home. Thong (บัดซบ!) has raped Sakul before. Sakul's son is in fact his son. Plai's mother doesn't want to hear about Sakul. Twenty years ago it was still an issue for a widowed woman having a child to get a new husband in Thai society. Plai and Sakul announces their wedding to beat back Thong and Thip. The authoritarian grandfather and Thong prepare a nasty plan. Plai goes for a last night with Thip but gets beaten by ruffians commanded by the grandfather. He is almost blind. Sakul brings Plai to Pattaya in order to rest. Thong gets crazy as he doesn't know where Sakul and Plai are hiding. He hits and kills Toei, Sakul's friend, to know where they are. Going back home, Sakul and Plai face Thong. A fight erupts and Thong gets deadly shot.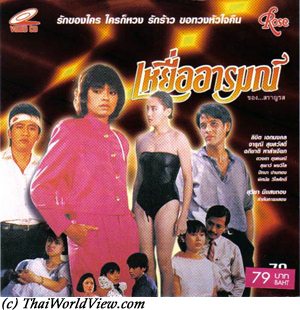 Year

: 1988



Thai title

:

เหยื่ออารมณ์




English title

: Victim of lust



Rating

: 4/5


Director

:



Main actor

: Likit Eakmongkol,Apichat Halamjiak,Suchao Pongwilai


Main actress

: Jarunee Sooksawad,Pissamai Wilaisak,Duangta Tungkamanee,Patama Panthong
A middle age lady Tien (Pissamai Wilaisak) has two children, Yetha (Duangta Tungkamanee) and Takasit (Likit Eakmongkol). The mother is having a young lover Somrit (Apichat Halamjiak) so getting disapproval from her both children (แม่ไม่อาย). Arop (Suchao Pongwilai) is having two families, one with the major wife Oon (daughter Pim but from another wedding) and one with a minor wife Plaew (daughter Leu). Takasit has just divorced with Yaboot (Jarunee Sooksawad). Somrit is having diner with Yaboot. Somrit is a seducer (ต้นไม้หลายดอก). Pim has seen Arop with Plaew and threatens to do everything she can to break this relationship (ช่วยไม่ได้). Takasit, aware that Somrit is seeing Yaboot, asks her to stop this before she gets disappointed. Yetha also sees Somrit in a disco with Yaboot. She is worried about her mother (บัดซบ / เกลียด). Yaboot's mother sees Somrit with Taen in a restaurant. Both Takasit and Yetha dislike Somit (แมงดา) and are afraid of the consequences on their mother (ไม่ยุติธรรมสำหรับแม่) as she gets love only because of her money. Tien offers a business to Somrit but there is a need to spend a lot of money on promotion. Misunderstanding increases between Yeuta, Tien, Yaboot and Takasit. Somrit is claiming nobody understands him. Yaboot is confused between Somrit and Takasit. Who does she really love? Could she marry again the husband she just divorced? Pim declares her love to Arop. Arop cannot accept this but Oon hears everything, i.e. a daughter loving her step father! Those two families are in middle of serious love crisis. Oon is the traditional Thai wife forgiving his husband's mistakes such as minor wife. Finally the crisis are solved. Pim decides to go studying abroad and gets pardon from her parents Oon and Arop. Somrit's double game is unmasked as he asks Yaboot for wedding. The love story with Tien is over and Somrit is chased by Yetha (ไม่ลูกผู้ชาย) under a weapon threatening without any indemnities. Yaboot finally goes back with Takasit and stops listening to her mother. Morality is safe. Somrit remains alone without anything. The movie เหยื่ออารมณ์ (1988) is about love (รัก), separation (เลิก), appearance and society constraints, i.e. no divorce in older age, no young lover for a woman. A previous version with Krung Srivilai, Aranya Namwong, Sahat Piempongsan was released in 1975.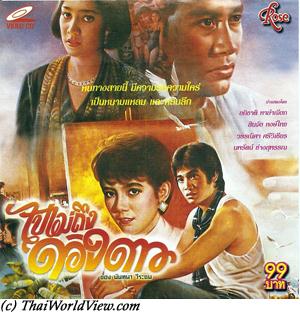 Year

: 1986



Thai title

:

ไปไม่ถึงดวงดาว




English title

:



Rating

: 2/5


Director

:



Main actor

: Apichat Halamjiak


Main actress

: Sinjai Hongthai,Duangta Tungkamanee
A married couple is having bad time as there is no more love between them. Each partner is looking for a new mate. As the husband is finding a new lovely woman but the wife is having trouble with her new lover, this is leading her to a tragic madness.
---