Increase or decrease font size for easier reading : A+ A-
Billy Ogan
Billy Ogan (1966) - บิลลี่ โอแกน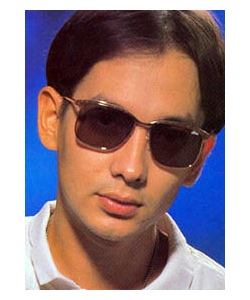 Billy Ogan
This Billy Ogan movie page contains 4 records.
---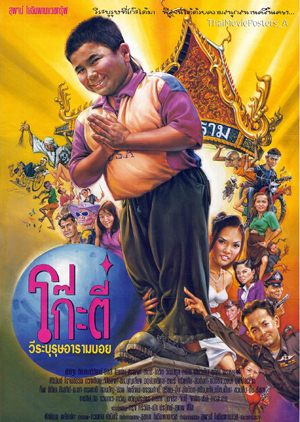 Year

: 1998



Thai title

:

โก๊ตี๋วีรบุรุษอารามบอย




English title

:



Rating

: 3/5


Director

: ทวนธน คำมีศรี



Main actor

: Koeti Aramboy,Billy Ogan,Sorapong Chatree,Kowit Wattanakul,Lor Tok,Krung Srivilai,Pao Porapak


Main actress

:
Thai movie โก๊ตี๋วีรบุรุษอารามบอย was released in year 1998 and lasts 1h43mn. Thai actors and actresses include Koeti Aramboy, ปณิฐา ตัณทนาวิวัฒน์, Billy Ogan, Sorapong Chatree, Kowit Wattanakul, คณิต เขียวเซ็น, ชุติภา พรพิบูลย์, ศิรินันท์ โรจนธรรม, ดวงเดือน จิไธสงค์, ดร.บุญเลี้ยง อดุลย์ฤทธิกุล, ชาตรี ศรียาภัย, Lor Tok, ยอดธง, บุษบา ซุปเปอร์โจ๊ก, กิ๊ฟ ธิติยา ทีสเกิร์ต, น.นท, กรเชตตี สอนสัญ, น้อย โพธิ์งาม, ธรรมศักดิ์ สุริยน, อั๋น ล้อต๊อก, แป๋ว-แห้ง- แม็ก-เปี๊ยก ชวนชื่น, ติ๋ม รัชดา, ดาร์กีย์, อ้อ รวมดาว, เทวัญ ขวัญประการ, ดาริกา นุตจรัส, จิมมี่ จ๊กม๊ก, สำลี ขาวสะอาด, Krung Srivilai, Pao Porapak, สุเทพ สีใส. Movie director is ทวนธน คำมีศรี. An uncle is always working in different places, so he asks an elder Buddhist monk to help for his nephew Koti education. Koti is orphan (เด็กกําพร้า). Koti is part of a group of close friends (เด็กวัด) in the Buddhist temple. Krung Srivilai is Luang Pho. Tok (Lor Tok), playing an occult master (อาจารย์), is abusing credulity of young ladies having love issues. The children also get money from faithful people coming to get monks' advice. Koti is a good singer so a lady promises to release a music tape for him. At school, Koti sees two motorbike drivers giving drugs (ยาบ้า) to some students (นักเรียน). Koti is now aware that some students are addicted (ติดยา). A lady (ดวงเดือน จิไธสงค์ - Sorapong Chatree's wife in real life and in this movie also) with her two daughters, Joey and Chutima, visits monk Krung but she forgets her purse. Kowit Wattanakul is raising birds. Koti gives back the purse but refuses a reward as the monk taught him. Koti and his friend hear ruffians discussing about drugs traffic in the cemetery located in the Buddhist temple. Lor Tok is arrested by Thai police. Sorapong, father of Joey and Chutima, is unwilling that his daughters meet the temple boys. The two daughters visit the Buddhist temple and get kidnapped by the motorbike taxis. The ruffians plan to resell the girls in a prostitution ring. Koti and his friends are also captured as the ruffians' leader believes the friend attacks his parents before. Police are warned. Finally, Koto, Poum, Joey and Chutima succeed to flee but ruffians are chasing them. Luckily a beggar in the Buddhist temple gives important advice to the Thai police. Police catch them on time and Koti neutralises the ruffians' leader. Sorapong has always been negative about Koti but finally appreciates his help to release his daughters.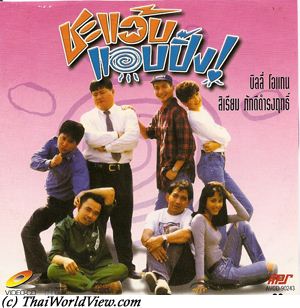 Year

: 1993



Thai title

:

ชะแว้บแอบปิ๊ง




English title

:



Rating

: 1/5


Director

:



Main actor

: Billy Ogan


Main actress

: Siriam Pakdeedamrongrit
The love story between two students is endangered by another young lady showing interest into the young man only to regain interest from her own boyfriend.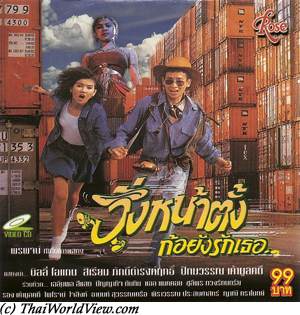 Year

: 1992



Thai title

:

วิ่งหน้าตั้งก็ยังรักเธอ




English title

:



Rating

: 1/5


Director

:



Main actor

: Billy Ogan,Rong Kaomulkadee


Main actress

: Siriam Pakdeedamrongrit
A young man opens a strange bottle containing a woman genius. This woman genius loves the young man but the young man wants the genius help to win the heart of another Thai lady.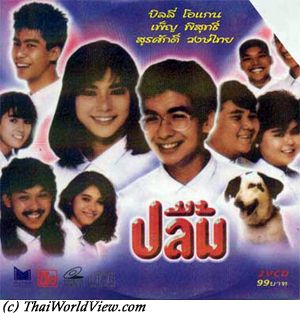 Year

: 1986



Thai title

:

ปลื้ม




English title

:



Rating

: 3/5


Director

: Thanit Jitnukul



Main actor

: Billy Ogan


Main actress

: Pen Pisut
Pleum is a teen comedy and romantic movie. It involves many male characters such as Beng, Nat, Duang (ด้วง), Somchai and a few female characters such as Ah, Parn, Fon (น้ำฝน). Waen's friends bring him for a last surprise party as he is going abroad. All remaining friends move to a new house. They have concern that the house is haunted. The rent is cheap as it is an old house. The teens experience life in community. The boys try seduction games with girls but it is a failure (ไม่กล้า). Nat tries to be Parn's boyfriend (แฟน). Friends help each other and give hints to succeed. Somchai is trying with Fon (จีบผู้หญิง) but he is too timid (ปิ๊งๆผู้หญิง). Jealousy and misunderstanding happens between Nat and Parn. Somchai needs to fight Fon's boyfriend through a Thai boxing fight to win Fon. Fon's presence dynamizes Somchai to win the match. Nat and Parn finally also reconcile. It is a good mood movie with modern 1980s songs and a succession of funny gags even if there is a lack of real scenario. This movie got success in 1980s thanks also to the song ตัดใจไม่ลง. The movie made 10M baht at the box office and got a best director award in Thai cinema ceremonies (รางวัลสุพรรณหงส์ทองคำ). It is the second part of Thai movie "ซึมน้อยหน่อย... กะล่อนมากหน่อย" which includes only new actors so new faces! So it was a new kind of comedy style for 1980s teens including jokes (หน้าแตก), language shortcuts, songs style teen public was used to. Many other similar teens movies followed up this trend but they were not as successful.
---