Increase or decrease font size for easier reading : A+ A-
Year 1958



Year

: 1958



Thai title

:

ม่วยจ๋า




English title

:



Rating

: 3/5


Director

: Sor Asanajinda



Main actor

: Adul Dulyarat,Sukon Koewliam,Banglae


Main actress

: Wipha wattanathamrong
ม่วยจ๋า is a Thai movie filmed in year 1956 but released in year 1958 and featuring Adul Dulyarat and Wipha wattanathamrong (วิภา วัธนธำรง). The movie was lost in Thailand but finally a partial last reel was found in year 2013 thanks to a teacher and collector of old items in Songkhla area. So only 14 minutes left can be seen. There is a still a colorful and sharp picture. Director is Sor Asanajinda. Four friends are renting a house. Adul Dulyarat is playing the main star. Before the rise of Chaiya, Mitr and Sombat, veteran actor Adul Dulyarat was the main star in Thai movies. After he continues to play only second role but it didn't prevent him to do a long career including receiving a lifetime achievement award during Subhanahongsa Awards ceremony 2012. Banglae (บังเละ) is playing the comic Indian guy as usual. So the movie features gags about India and Chinese migrants in Thailand. Even Sukon Koewliam is present but without his famous moustache! Young girl Muay (name used in the movie title ม่วย) is coming from a Chinese family. Adul tries to seduce khun Muay and asks his friend to also befriend with Muay's friend (คนรับใช้).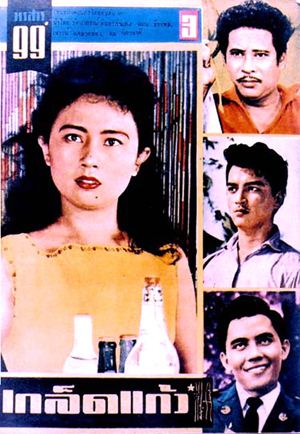 Year

: 1958



Thai title

:

เกล็ดแก้ว




English title

:



Rating

: 3/5


Director

: Phan Kam



Main actor

: Man Teeraphol,Adinan Singhiran,Tawan Siriwat


Main actress

: Ratanaporn Intarakamhaeng,Mom Chan Phuangwan,Somjit Sapsamruey
Thai movie เกล็ดแก้ว was released in year 1958. The movie is lost in Thailand but a 6 minutes colorful and sharp trailer is still available. Main actors are Ratanaporn Intarakamhaen and (Man Teeraphol. Other actors are Tawan Siriwat (ดาวร้าย), Mom Chan Phuangwan. The movie is mainly shot in province Chumphon. It starts with a nice sequence of a family at the beach around Hua Hin. Khun Thanya (Man Teeraphol), young Bangkokian man, has a bad behaviour. He flees from Bangkok to Chumphon and meets Kaet Kaew. Kaet Kaew (Ratanaporn Intarakamhaeng) is a local village young lady. Adinan Singhiran loves Kaet Kaew but love is not reciprocal (พี่น้อง). Plaew (เชาวน์ แคล่วคล่อง), another villager, also loves Kaet Kaew so fighting happens between the two men. Kae Son (Somjit Sapsamruey) is the mother of Kaet Kaew. Love emerges between khun Thanya and Kaet Kaew despite her mum warning her against Bangkok people. Kaet Kaew follows him to Bangkok but faces disappointment. Back to Chumphon she marries with Plaew. A remake was released in year 1983 with Sorapong Chatree and Naowarat Yooktanun.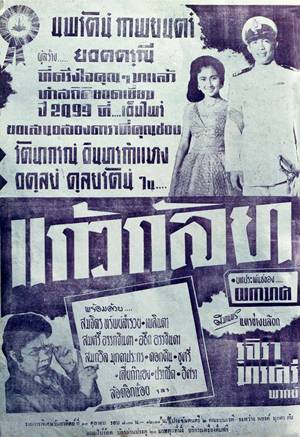 Year

: 1958



Thai title

:

แก้วกัลยา




English title

:



Rating

: 3/5


Director

:



Main actor

: Adul Dulyarat,Lor Tok Noi,Banglae,Dokdin Kanyaman,Banglae


Main actress

: Ratanaporn Intarakamhaeng,Chosri Misommon,Somjit Sapsamruey
Thai movie แก้วกัลยา was released in year 1958. It features Adul Dulyarat as main actor and Ratanaporn Intarakamhaeng as main actress. The movie is lost in Thailand but a damaged sequence of five minutes remain to be seen. Adul is playing an officer. In 1958 he was still a main actor. Other actors include Lor Tok Noi, Banglae (บังเละ) playing the comic Indian guy as usual, Dokdin Kanyaman playing a mariner, Chosri Misommon, Somjit Sapsamruey. A middle age lady makes Ratanaporn crying. The middle age lady is using her as a servant. Ratanaporn is working later on boats.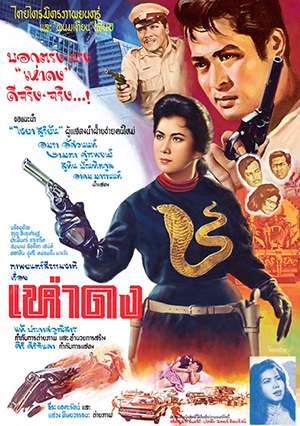 Year

: 1958



Thai title

:

เห่าดง




English title

: Hao Dong



Rating

: 3/5


Director

: Tae Prakardwutthisan



Main actor

: Chaiya Suriyun,Lor Tok,Dokdin Kanyaman,Sompong Phonmitr


Main actress

: Amara Asavananda,Chosri Misommon,Marasri Bangchang
เห่าดง (Hao Dong) is a 1958 Thai movie by director Thae Pragartvuthisarn. It features famous Thai actor Chaiya Surin (his first movie) and actress Amara Asavananda. Other actors include Lor Tok, Dokdin Kanyaman, Sompong Phonmitr, Chosri Misommon. A remake was released in year 1983 with Sorapong Chatree and Suriwan Suriyong. No extract of the movie is left anymore. But there is still a short 1mn22s sequence from 1958 Thai news showing a huge crowd waiting to see Hao Dong movie. A few still pictures are still available showing Amara Asavananda wearing color Hao Dong costume. It was a big commercial success thanks also to great advertisements including radio, TV, huge billboards up to 12 meters (คัทเอาต์ขนาดยักษ์) of actress Amara Asavananda in popular areas of Bangkok. Three gangs of robbers are bringing trouble in Bangkok. Hao Dong works alone. Hao Dong is a former military (ทหารม้า). He is not a ruthless gangster like the two other groups. Feeling betrayed, the other groups (เล็บเหล็ก, แสงเทียน) wish to get rid of Hao Dong. As he dies, his daughter (Amara Asavananda) takes over. Chaiya is playing a policeman and love will emerge with Amara. The success of movie Hao Dong is due to the presence of 3 famous Thai comic stars (Lor Tok, Dokdin Kanyaman, Sompong Phonmitr). Tae Prakardwutthisan had also the good idea to make a simple but entertaining song to be diffused on radios for movie promotion. It mentions Dokdin as ตัวดำๆ. A movie as that time was always a financial risk due to potential military coup d'etat as it could ruin all investments on a movie. Hao Dong generated 1.3M baht revenue.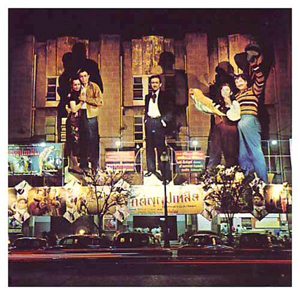 Year

: 1958



Thai title

:

กตัญญูปกาสิต




English title

: Flame in ashes



Rating

: 3/5


Director

: Wupeng



Main actor

: Surasit Sattayawong,Phan Kam,Taksin Jampol,Chao Klaewklong,Jamroon Nuatjim,Tat Ekathat


Main actress

: Wilaiwan Watthanaphanit
Thai HK movie "Flame in ashes" or "Underground Sparks" / 地下火花 / กตัญญูปกาสิต was released in year 1958. The movie lasts 1h46 min and is dubbed in Mandarin language. The movie features a colorful and sharp image. The movie is lost in Thailand but can still be seen in Hong Kong Film Archives. A still picture remains in Thailand showing huge cut outs of the actors / actresses in front of an old theater (โรงหนังเฉลิมไทย). The movie features many Thai actors / actresses including Wilaiwan Watthanaphanit, Surasit Sattayawong, Phan Kam, Taksin Jampol, Chao Klaewklong, Jamroon Nuatjim, จางจงหวัน, จินฟง, วารุณี, Tat Ekathat. This movie got awards during Thai Film Festival (1958) including Best Actor for Surasit Sattayawong, Best Screenplay, Best Set Design for director Wupeng. The high-level synopsis is approximative due to limited understanding of Mandarin language. Another high-level synopsis found in HK Film Archives mentioned that "The Green-Nail gang has long been suppressing the Chinese in Thailand. Once, a businessman Chen Hongyi is found murdered. A person identifying himself as Lung turns himself in claiming responsibility for the murder carried out at the investigation of a satanic organization. However, the case becomes more complicated after Lung and his wife are found dead. Hongyi's son Xilin (Surasit Sattayawong) investigates the case with police officer Ran. Ran penetrates the gang's lair, his life only spared by a female gangster Ling. Reinforced by gangster Abin and the defected Ling, Ran successfully exterminates the gang".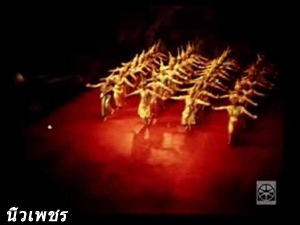 Year

: 1958



Thai title

:

นิ้วเพชร




English title

: The Diamond Finger



Rating

: 3/5


Director

: Ratana Pestonji



Main actor

:


Main actress

:
Thai dance movie นิ้วเพชร (The Diamond Finger) was released in year 1958. It lasts 27 minutes. This movie was released by Thai Fine Arts Department. Photography was done by Ratana Pestonji. Kukrit Pramoj was the narrator. The background voice is in English. A giant, named Noon Tuk (ยักษ์นนทุก), is the last of this race. Apsara are worshipping Shiva and also tease the giant Noon Tuk by removing his hair. Upset, he goes to see Shiva, who gives him a Diamond finger, instrument of death by pointing people. Noon Tuk kills a few Apsara by using the power of the Diamond Finger. Seeing how the power is used badly, Vishnu transforms himself in a beautiful girl to save the Apsara. Noon Tuk, wishing to seduce her, follows exactly her dancing gesture. Through the snake gesture, he points at his own leg and kills himself. This movie has also been registered as National Heritage per the 2011 list released by the Thai Film Archive.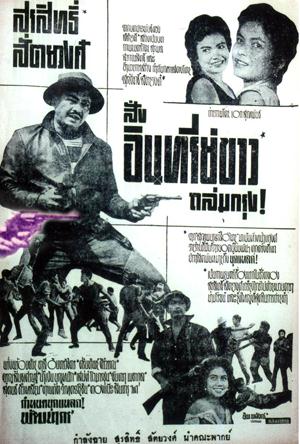 Year

: 1958



Thai title

:

สั่งอินทรีย์ขาวถล่มกรุง




English title

:



Rating

: 3/5


Director

: Surasit Sattayawong



Main actor

: Surasit Sattayawong,Sukon Koewliam,Settha Sirachaya


Main actress

: Sarinthip Siriwan,Namgneun Boonnak
Thai movie สั่งอินทรีย์ขาวถล่มกรุง was released in year 1958. It features Surasit Sattayawong as main actor. The movie is lost in Thailand but a sequence of 22 minutes is left to be seen. The movie was earlier called อินทรีย์ขาว and then renamed before the launch as สั่งอินทรีย์ขาวถล่มกรุง. But name อินทรีย์ขาว still appears in the title credits! For the screenings in Bangkok, Surasit and the team of actors did the dubbing by themselves! It was the first movie as producer for Surasit Sattayawong. Surasit was also the director of this movie. Other actors include Sarinthip Siriwan, Namgneun Boonnak, ชาลี อินทรวิจิตร, จรูญ สินธุเศรษฐ์, เสน่ห์ โกมารชุน, จันทรา เมธากุล, Sukon Koewliam, ทานฑัต วิภาตะโยธิน, ทองแป๊ะ สินจารุ. Surasit is working in a outdoor mine. A woman claiming to love Surasit also has a love affair with the mine's owner. Surasit discovers the truth. Surprising both together, he shoots his wife and the lover. Later on, a big brawl happens in a village. Surasit is now a rickshaw driver. A big street fighting erupts between two groups. After the fighting, a discussion happens in a room. While carrying rice, Surasit has arguments with others workers who makes fun of him. Another general brawl happens. There is a sequence where a child is talking to a fat guy. It looks like it is Settha Sirachaya (เศรษฐา ศิระฉายา) when he was 14 years old.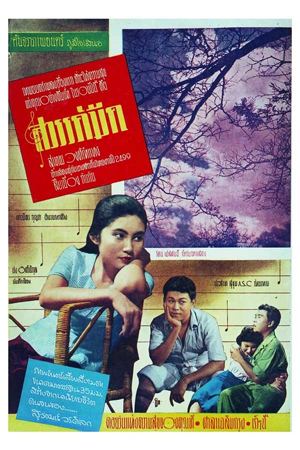 Year

: 1958



Thai title

:

สวรรค์มืด




English title

: Dark Heaven



Rating

: 4/5


Director

: Ratana Pestonji



Main actor

:


Main actress

: Chosri Misommon
Thai movie สวรรค์มืด / Dark Heaven was released in year 1958 and lasts 1h39mn. Movie director is Rattana Pestonji. The movie was released on DVD format by Thai Film Archives. A young poor lady, Nien (สืบเนื่อง กันภัย), is hungry and steals the food from a rich man, buying chicken for his dogs. He runs after her and asks the police for help. Young man, Chu (สุเทพ วงศ์กำแหง), being a rubbish collector, hides her in his vehicle. He blames the old man buying expensive goods for his dog and not being able to have compassion for a young poor hungry lady. Chu helps Nien. Chu invites Nien to his home as she has nowhere to go and is hungry. Love slowly emerges. Multiple songs are featured in this movie. As he doesn't dare to declare his love to Nien, Chu brings a fake radio at home and sings a love song when Nien turns it on. Chu is selected to be sent to the Korean war as a soldier. He has to leave Nien behind. He asks her to wear men's clothes and succeeds in having her employed as a rubbish collector before leaving. This is a tiring job for Nien. She meets a lady (เพ็ญศรี พุ่มชูศรี) looking for a clairvoyant (หมอดู). The lady loses an expensive bracelet, but Nien runs after her to give it back. Seeing that the rubbish collector is a woman and sad to know Nien has no family, she asks to adopt her as she has no daughter. The rich lady has a domestic helper (Chosri Misommon). A man having studied overseas is enamored with Nien and wishes to marry her. Nien is not interested, but he insists. Meanwhile Chu is injured on the battlefield. The young man is coming with his father to ask for Nien's hand. Nien recognizes the father as being the rich man that chased her when she was poor and hungry. She asks some requirements of the father regarding his son, especially about kindness. He claims all members of his family including himself are truly kind to all other people. She reminds him about the theft incident last year and rejects the wedding request as she doesn't believe he is truly kind. He is just a liar. Finally, Chu is back but he is blind. Knowing that Nien is having happiness, he refuses to meet her again as he is blind now. Nien is informed by the policeman that Chu is back. She visits him in his old home. Chu would like to break up with Nien as he doesn't want to be a burden for her. She refuses. Asking Nien to buy water for him, he puts poison in his food and eats it. Soldiers had poison fiole with them in case they would be captured by enemies. Nien is back and eats the food also despite Chu trying to prevent her. Her family and friends arrive in the old house. Chu and Nien give their departure farewell as they are about to die. One military friend discloses he removed the poison from the flask as he was worried about Chu. Nien and Chu can finally have happiness together.
---