Increase or decrease font size for easier reading : A+ A-
Wilaiwan Watthanaphanit
Wilaiwan Watthanaphanit (1932) - วิไลวรรณ วัฒนพานิช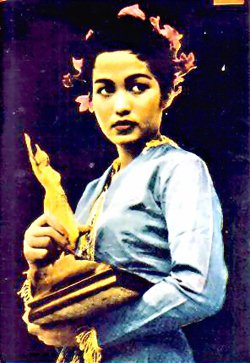 Wilaiwan Watthanaphanit has played in more than 60 movies. Most of her films are unfortunately lost
This Wilaiwan Watthanaphanit movie page contains 33 records.
---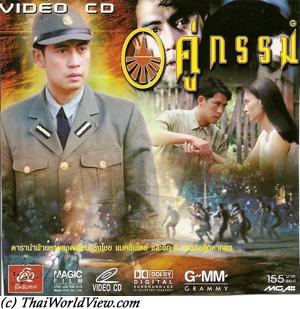 Year

: 1996



Thai title

:

คู่กรรม




English title

: Sunset at Chaophraya



Rating

: 3/5


Director

: Euthana Mukdasanit



Main actor

: Thongchai McIntyre


Main actress

: Suthisa Putnuch,Wilaiwan Watthanaphanit
This movie is about the tragic love during World War II between a Japanese officer called Gobori and a Thai lady. It is remake. Previous versions were shot in 1973 and 1988.



Year

: 1982



Thai title

:

เทพธิดาโรงงาน




English title

: Factory angel



Rating

: 5/5


Director

: Yutthana Mookdasanit



Main actor

: Kriengkrai Unhanan,Lak Apichat,Somchai Samipak,Krailat Kriengkrai


Main actress

: Jarunee Sooksawad,Wilaiwan Watthanaphanit,Juree Osiri



Buy now

:

Oi (Jarunee Sooksawad) is leaving her village and is going to the city (กรุง) to find a work. Teum (Krailat Kriengkrai) proposes to help. After a long trip, they reach the textile factory (คนงานใหม่). Rangsan (Kriengkrai Unhanan) as factory manager (ผู้จัดการ) agrees to recruit Oi and her two friends. Rotchai is the factory controller (ห้าม, ไม่อนุญาต). Factory workers sleep in dormitory and share big bathroom. The factory manager seems to like Oi a lot. His parents are played by famous veteran actor Somchai Samipak and veteran actress Juree Osiri. Chalai is a high-so girl pushed by Rangsan's mother to marry her son. Working conditions are hard in the factory, i.e. hot and noisy environment. Japanese investors are visiting the factory. Yamada, the Japanese factory owner, wants Oi to represent the Thai factory in Japan as angel protector. Everybody is stunned by Oi's beauty when she wears traditional clothes. Molam song is used as soundtrack (สาวโรงงาน). Oi is split between her boyfriend waiting for her in Isan and the strong interest shown by the factory manager Rangsan. There is a contest in the factory similar to Songkran festival (ประกวด เทพธิดาโรงงาน or angel factory contest). Pa Chan, an old aunt (Wilaiwan Watthanaphanit), working there for twenty years, gets the title. A high society fair is organized by Rangsan's parents in their home. Oi is invited (สวัสดีปีใหม่). There is a contrast between western classical music used in high society part and Molam listened in the factory. But at the end the high society people (ผู้ดี) also push each other for the buffet. Lak Apichat is playing a house guard. The fair degenerates as Chalai denigrates Oi (คนบ้านนอก) and ends up with a bowl of food on the head. Rangsan refuses to punish Oi as she didn't behave badly in her job so the mother hires ruffians but they get pushed back thanks to the taxi driver Pen (อโนเชาว์ ยอดบุตร). Many countryside people have dreams when coming to Bangkok the first time (กรุงเทพเป็นเมืองฟ้า). Some workers end up working in sauna believing work is easier and getting fast money. Pa Chan loses conscience again while working. Despite being a worker dedicated for twenty years, she is finally thrown away like a dog (is it the reward for being a slave for twenty years?). A sign shows "Safety first" but no action is taken to help Pa Chan. Rangsan explains the gesture by being worried about syndicates and wish to avoid inspections as it could mean additional expenses. Oi rescues the old lady at her home. Oi is invited in Japan and shall be selected as factory angel representative. On the day of the announcement event, Pa Chan dies of sickness in Oi's arms. Oi makes a touching speech to the factory management complaining about their lack of humanity towards Pa Chan. She quits her job and goes back to Isan. Her boyfriend is on the way to Saudi Arabia to work there one year. She finds her father. Only family is source of trust and happiness. The movie เทพธิดาโรงงาน lasts 2 hours. It has been adapted into a Thai TV serie in year 2012.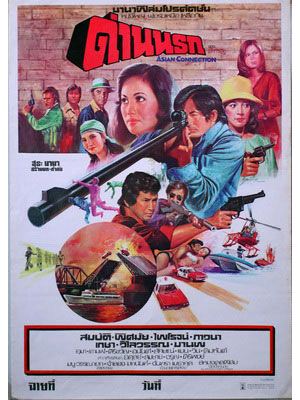 Year

: 1978



Thai title

:

ด่านนรก




English title

: Asian Connection



Rating

: 3/5


Director

:



Main actor

: Sombat Methanee,Phairoj Jaising,Lak Apichat,Kecha Plianvithee,Dam Datsakorn,Manop Aussawathep,Phirapon Piyawan


Main actress

: Pissamai Wilaisak,Pawana Chanajit,Sirikwan Nanthasiri,Wilaiwan Watthanaphanit
Bombs happen in south of Thailand. Soldier Phukphan (Sombat Methanee) and policeman Phan (Phairoj Jaising) have to identify who is behind. Sangvien and his wife Nida (Sirikwan Nanthasiri) are owning a disco. They are suspecting to be involved in the bombing. Phukphan meets Sangvien (Dam Datsakorn) in his disco following a fight with his acolyte Wen (Lak Apichat) and is finally recruited. First task is to shoot a drug dealer but Phukphan just hits him slightly. Ruffian Malboro (Kecha Plianvithee) is coming from Indonesia with his two daughters Suriya (Pissamai Wilaisak) and Dara (Pawana Chanajit). New task given to Phukphan is to kidnap a politician. Phukphan's double game is unmasked by Nida but she remains silent. The kidnapping fails as Phukphan, Phan and the police act on time. Malboro suspects there is betrayal (ทรยศ) inside Sangvien's team. Phukphan is uncovered. Malboro decides now to use his own daughters to plan. Oon, Phukphan's girlfriend, is working in a club. Malboro's ruffians chase Oon to know where Phukphan is living. The murder attempt on Phukphan fails. Following shopping in Siam Square, Dara and Suriya are chased by the police. They flee through a taxi and are finally rescued by Phukphan and Phan. Those two guys cannot resist trying seducing beautiful ladies. The secret organisation (องค์การ) kidnaps Mareusi, daughter of a politician, during her birthday party. It is the unique daughter of a rich politician of Thailand's main party. The organisation retreats to their secret base and asks for a ransom. Wen changes side as he refuses to betray anymore his own country. Phukphan, Phan and the police invade the island. Multiple shootings happen during which Dara, SangVien, Nida and many ruffians lost their life. Malboro dies following a boat accident while fighting with Phukphan. There is a moralist nationalist ending as Wen, who helps Thai police, survives his injuries. Phukphan promises to marry Suriya. ด่านนรก (Asian Connection) is a typical 1970s Thai action movie involving Thai police and Thai army fighting against a mysterious international organisation threatening Thailand integrity.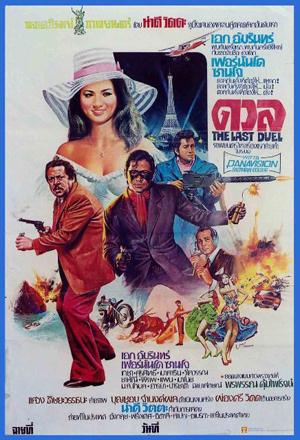 Year

: 1977



Thai title

:

ดวล




English title

: The last duel



Rating

: 2/5


Director

:



Main actor

: Ek Amarin,Kecha Plianvithee,Chanee Yotchai,Paen Pleumsachai,Pipop Pupinyo,Surasit Sattayawong


Main actress

: Wilaiwan Watthanaphanit
Thai movie ดวล (The last duel) was released in year 1977. It lasts 1h31mn. It seems that the movie was never released on VCD or DVD but only shown on Thai TV channel 11. The soundtrack is unfortunately very bad and barely audible. It features a bunch of actors always playing ruffians such as Kecha Plianvithee, Chanee Yotchai, Paen Pleumsachai and Pipop Pupinyo. Ek Amarin (เอก อัมรินทร์) is the main actor. Kecha and Surasit Sattayawong are friends with an overseas ruffian. They kill a couple to steal money and also take their daughter. Their teenage son promises to get revenge. 20 years have passed. Kecha's birthday is happening. Narin from France is present. Ek spoils the party and promises to get revenge against the ruffians one by one. He finally gets stopped by Narin (ไม่น่าเป็นโจร). Ek reverses the situation and brings Narin in a cave as a prisoner. He finds that Narin has a necklace and a birth tattoo on her back showing that she is his lost sister separated from him when their parents were killed by ruffians. Ek gets rid of Chanee and Surasit through duels. He also kills Pipop in one to one duel. One of the overseas ruffians leaders is chased by speed boat, then by car but Ek gets defeated. Ek is tortured, attached to a pole and left for dead. He is finally released by Narin. Ek is then chased by a motorcycle, a helicopter and then a F1 car but still survives! Finally Ek shots also Kecha. The movie moves to Spain into a with a five minutes corrida sequence that looks like more a documentary. He also shots the last ruffian, who was a Spanish citizen. Revenge cycle is over. This movie got limited success despite bringing some foreign stars. Ek Amarin is also less famous than other Thai cinema stars of the 1970s decade.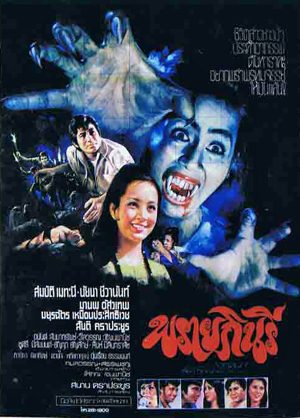 Year

: 1976



Thai title

:

พรายกินรี




English title

: The Tiger Devil



Rating

: 3/5


Director

:



Main actor

: Sombat Methanee,Manop Aussawathep,Adul Dulyarat,Pipop Pupinyo


Main actress

: Naiyana Shewanan,Malee Wetpraseri,Wilaiwan Watthanaphanit,Mayurachath Muarnprasitivej,Chosri Misommon,Duangjai Hathaikarn
Thai movie พรายกินรี (The Tiger Devil) was released in year 1976 and lasts 1h35mn. The movie is certainly cut as it is only available from cable TV programmes. Malee (Malee Wetpraseri) and Kinaree (Naiyana Shewanan) are travelling together after leaving a Christian community. They are aggressed on the way to their village by two men including Manop Aussawathep. They step back when understanding that Kinaree, who was fighting strongly, is a lady (นางฟ้า). Pipop Pupinyo, the village leader, remembers that many years he wanted to burn Kinaree as she was accused to be a tiger devil spirit. A monk stopped the burning and gave a sacred necklace to prevent Kinaree to become a spirit again (เวรกรรมของหลาน). She has to keep until being 20 years old. Kinaree and her grandmother were expelled from the village but are now back. One young villager tries to abuse Kinaree while she is bathing in the waterfall. When angry, she becomes the tiger devil spirit again and kills the villager. The grandmother Malee falls and gets injured. Per Kinaree's request, Manop searches for a doctor. Doctor Sombat Methanee then checks Malee but she finally dies. Pipop, afraid of Kinaree, leads the villagers to burn her again. The doctor decides to bring Kinaree in Bangkok but faces Manop, who is jealous. The doctor and Kinaree succeed to flee Manop and the angry crowd. They are back to Bangkok. New characters are present in the doctor's home, Chosri Misommon as domestic helper, Wilaiwan Watthanaphanit as mother, Mayurachath Muarnprasitivej as his fiancee Dao (ปากเสียใหญ่), friends such as Chom (Duangjai Hathaikarn) and Chatree (Adul Dulyarat). She is used in the kitchen but is useless (เด็กเวร). Dao has a lover (เล่นชู) called Chai (อนันต์ สัมมาทรัพย์). There is a ballroom event. Dao tries to humiliate Kinaree (ชาวป่า) during the ball but to no avail. She hires the car driver to hurt Kinaree but she becomes a tiger devil spirit (ผีเสือ) again and kills him. Today is Kinaree's birthday. Dao aware that Kinaree could be a spirit is willing to challenge her. She removes her necklace and slaps her. Horror happens with Chai is killed and Dao injured by the tiger devil spirit. Police shots the spirit a few minutes before Kinaree's 20th birthday. Kinaree becomes a full human but dies due to her injuries in the doctor's arms. Another version of Kinaree was released in year 1969 (กินรี) with Sombat and Suthisa. In this older version, Kinaree doesn't die.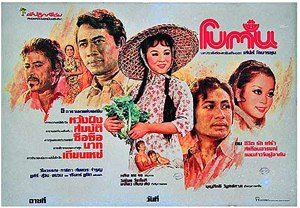 Year

: 1975



Thai title

:

โบตั๋น




English title

: I remember



Rating

: 3/5


Director

:



Main actor

: Sombat Methanee,Nard Poowanai,Somkuan Krajangsat,Sawin Sawangrat


Main actress

: Wilaiwan Watthanaphanit,Wang Ping
Movie "I remember" is a Thai / Taiwanese coproduction. Young couple Nat and Zhengzhai are in a romantic relationship. Zhengzhai's father is named Mooyi. A domestic helper gives to Zhengzhai a letter from her mother. It tells the real story of her mother called Modai. Mooyi knows Modai since childhood. Mooyi is coming from a rich family but Modai is coming from a poor family. Mooyi's parents want to marry him to a rich family's daughter. Meanwhile a ruffian requests her hand to her father but Modai refuses. Knowing the love between Mooyi and Modai, the ruffian starts to be jealous. Mooyi and Modai often help each other in the fields. One day, following a thunderstorm, they take refuge in a small hut and become lovers. Knowing this, Modai's father has a stroke. Modai becomes pregnant. Aware of this, the ruffian warns the mother. Modai delivers the baby. The mother tries to buy the baby from Modai but she refuses. While Mooyi is away, the ruffian plays a bad trick to the father. An expensive ring is put in his jacket pocket. As the baby is kidnapped, Modai knows the baby must be at the mother's home. There the father is accused of stealing an expensive ring. Modai has no choice but to sign a discharge regarding the baby to avoid her father going to jail. They move to another house. Back from business trip, Mooyi doesn't understand why Modai has signed such paper and has left. He indulged into alcohol. Meanwhile the ruffian tries to abuse Modai but she resists. The ruffian presents her to a man directing a club but it is another bad trick. The director tries to abuse Modai. Her father, pressenting a problem, has followed them. Trying to help his daughter, he fights with the ruffian and gets stabbed accidentally. Having get rid of the director, Modai finds her dead father and stabs in return the ruffian. She is sentenced to 20 years of prison. Years have passed. Her daughter Zhengzhai is now a grown up woman and having a relationship with Nat. They visit Ancient city, Nakhon Pathom, floating market together. Two times she meets her daughter but is too shy to tell her who she really is. Finally a domestic helper discloses the truth. Zhengzhai and Modai can be reunited. Modai is present to Zhengzhai and Nat's wedding. This movie is related to the poor Chinese family versus rich Thai Chinese family theme. It is a lost Thai movie but it is still available in Taiwan in VCD format under the name "牡丹淚". Two big Taiwan stars are present, i.e. Shih Szu and Wang Ping. Sombat Methanee is wearing fantastic and colorful shirts from decade 1970s.



Year

: 1975



Thai title

:

ถนนนี้ชั่ว




English title

:



Rating

: 4/5


Director

:



Main actor

: Sombat Methanee,Sawin Sawangrat,Lor Tok


Main actress

: Tasawan Saneewong,Tanyarat Lohanan,Malee Wetpraseri,Wilaiwan Watthanaphanit
ถนนนี้ชั่ว is a thai movie released in year 1975. It is a social drama movie. Only 1h31mn is left so unfortunately not the movie full length. This movie was never released officially on VHS, DVD or VCD. Young kids face bad example (ถนนแห่งความชั่ว) shown by their parents featuring a drunkard father and absent mother. The children are the one to suffer the consequences (ผู้รับกรรม). Finally the mother quits the whole family. The grandmother (Malee Wetpraseri) then educates all the children, Oon (Tasawan Saneewong), Oi (Tanyarat Lohanan) and Inn. Oon has promised to buy a watch to Oi but the grandmother refuses as her salary of 800 baht for the whole family is already small. The neighbour (Lor Tok) likes Oi very much and keeps peeping. The three daughters finally find back their mother. The mother is now rich (Wilaiwan Watthanaphanit). Oi wishes to open a beauty saloon but needs to study first. The mother is married to a pimp called Banchup. The mother uses her own daughter to achieve her goals. She sends her daughter to a hotel room, where Ratapong (Sombat Methanee) is waiting (บังคับให้มา?). Purity is lost. As Oi wishes to wear beautiful clothes, have jewels, be rich so she accepts (ด้วยความเต็มใจ). It is her first time. She has to eat pills (ยาคุม) secretly. Ratapong wishes to meet her again (เด็กดี). Sawin, an older rich man, is also fond of her (ติดใจ). The mother and her new husband want Oi to go with Sawin again but she is reluctant. Arguments happen between Oi's mother (แม่ดอกทอง) and Oi's grandmother. High society (สังคมผู้ดี) takes advantage of poor people. Finally her mum convinces her to meet Sawin for his birthday. Oon is upset with her mum (ไม่เสียหายอะไร). The mother has modern conception of life and society (พ่อไม่เคยขายลูก). Oon asks to meet Ratapong as he was the first one to go with Oi. She finally starts to work in his company. Inn leaves home. Noi is pregnant with the grandfather. Wishing to rescue her sister, Oon is finally kidnapped with Oi. To avoid Banchup hurting Oon, Oi accepts to go again to Cha Am to meet Sawin. Oon finally succeeds to escape and warns Ratapong. Ratapong storms Sawin's home. Fightings happen with Banchup and his thugs. Oon shots Banchup to protect Ratapong and Sawin to revenge her sister Oi. Oon ends up in jail. Ratapong promises to Oon to marry Oi. The mother is devastated (แม่เสียใจ) and the only thing she can do is to give love (ต้องการความรัก) to her remaining children. Things she hasn't done before. This movie is a strong critic over old rich men that can afford young poor ladies in hotels.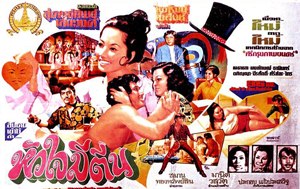 Year

: 1972



Thai title

:

หัวใจมีตีน




English title

:



Rating

: 3/5


Director

:



Main actor

: Phairoj Jaising,Krai Kanchit,Jamroon Nuatjim


Main actress

: Metta Roongrat,Wilaiwan Watthanaphanit,Sukhonthip Saneewong
Thai movie หัวใจมีตีน was released in year 1972. It features Phairoj Jaising as main actor and as Sukhonthip Saneewong (สุคนธ์ทิพย์ เสนะวงศ์) as main actress. The movie is lost in Thailand but a sequence of 6 minutes 30 seconds remains to be seen. Other actors and actresses are Metta Roongrat, นงลักษณ์, Wilaiwan Watthanaphanit, Krai Kanchit, จีระศักดิ์, ธานินทร์, อภิญญา, จำรูญ. Sukhonthip Saneewong is introduced as a new actress in this movie. She was born in 1952. This movie is about a musician but due to back luck, he ends up being a male prostitute (ผู้ชายขายตัวหรือผัวเช่า). The main actress is a bar singer trying to push the musician to write songs for her in order that he quits his current job. หัวใจมีตีน is the first song written by the musician and it becomes famous.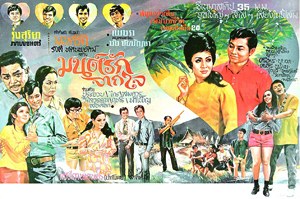 Year

: 1971



Thai title

:

มนต์รักจากใจ




English title

:



Rating

: 3/5


Director

:



Main actor

: Chat Chaibancha,Somkuan Krajangsat,Prachuap Ruekyamdee,Krai Kanchit,Lor Tok


Main actress

: Petchara Chaowarat,Wilaiwan Watthanaphanit
Thai movie มนต์รักจากใจ was released in year 1971. It features Chat (ชัช) Chaibancha and Petchara Chaowarat as main actress. The movie is lost in Thailand but a five seconds sequence remains to be seen. Actors featured are Lor Tok, Prachuap Ruekyamdee, Krai Kanchit, Somkuan Krajangsat, Wilaiwan Watthanaphanit and many country folk singers ศรีไพร, บุปผา, ศรคีรี, บรรจบ, ไพรวัลย์, พรไพร, รุ่งระวี, วิภารัตน์. Rangsi (รังสี ทัศนพยัคฆ์) was the director and producer. Rangsi wanted to do a new movie similar to Mon Rak Luuk Thung and with same actors. As Mitr Chaibancha died earlier so he hired one relative of Mitr! 20 songs are featured! The movie was not successful as people compared with the version with Mitr Chaibancha.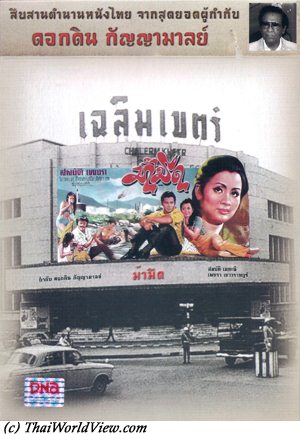 Year

: 1970



Thai title

:

ม้ามืด




English title

:



Rating

: 3/5


Director

: Dokdin Kanyaman



Main actor

: Sombat Methanee,Sawin Sawangrat,Prachuap Ruekyamdee,Choomporn Theppitak,Dokdin Kanyaman,Lor Tok


Main actress

: Petchara Chaowarat,Orasa Isarangkul,Wilaiwan Watthanaphanit,Juree Osiri,Khomapat Attaya,Chadaporn Wachirapranee
Thai movie ม้ามืด was released in year 1970. The movie lasts 2h35mn. It is former 16mm format film featuring three songs in 35mm format. Robbers (โจร) are chasing a caravan driven by Kaew (Sawin Sawangrat). Kaew lets a lady called Raya (Wilaiwan Watthanaphanit) to go down first with two young children. Sawin and Raya's husband die later as the caravan falls in a ravine causing a forest fire. During the fire, one of the children disappears (หลานสาว). Sai (Juree Osiri), the husband's mother, accuses Raya to be responsible of those deaths. Prachuap Ruekyamdee, one of the villagers, finally takes care of Raya and her remaining son. Years have passed. The son Chaichan is now an adult and played by Sombat Methanee. He is back from overseas and is supposed to marry but the fiancee Taem Duang changes her mind. He needs to find a solution to avoid his parents losing face (ขายหน้า) in front of the villagers. He helps Meut, a young girl, agressed by ruffians. As a reward for his help, he asks to marry her temporary. The district officer performing the wedding is played by Lor Tok. Keng (Orasa Isarangkul) is Meut (Petchara Chaowarat)'s friend. After the wedding, Meut flees with Keng. In a village, they meet a crazy man who looks like Kaew. They meet also Dokdin Kanyaman. In fact, Meut and Keng have come here to look for petrol. Meanwhile Taem Duang (Khomapat Attaya) and her mother Rasee (Chadaporn Wachirapranee) are gossiping (นินทา) on Chaichan as they believe he was a fake rich guy from countryside. Meut was in fact adopted by Rasee's old husband. Meut wishes to buy a plot of land belonging to Prachuap as it contains petrol. Once Prachuap knows Meut has married his son through a fake wedding, he refuses to sell the land anymore (เขตป่าไม้). Choomporn Theppitak is used by Rasee to perform dirty jobs. Knowing that Meut failed to buy the land, Rasee wants to use her daughter's charms towards Chaichan. Meut recalls from an old grandma that she was brought by her to a rich family when she was young. Chaichan try to stop ruffians led by Choomporn burning the forest (ไฟไม้ป่า). Kaew helps him but gets beaten on the head. His memory is back. Prachuap revels that Kaew is real father of Chaichan, his former associate. Father and son are back together. Bua, a local villager, is pushed by Choomporn and Rasee as granddaughter in order to get heritage but it fails. Finally Rasee, who ordered kidnapping of Meut, shows her real face and tries to force her older husband to transfer heritage to her. Meut and Chaichan stop her on time. It is revealed that Meut is Raya's lost daughter. Meut and Chaichan can now find happiness.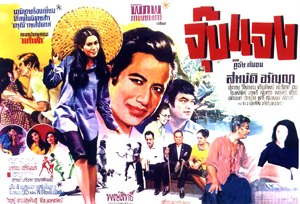 Year

: 1970



Thai title

:

จุ๊บแจง




English title

:



Rating

: 3/5


Director

:



Main actor

: Sombat Methanee,Somkuan Krajangsat,Adinan Singhiran,Prachuap Ruekyamdee,Sukon Koewliam,Op Boonthit,Sompong Phonmitr


Main actress

: Aranya Namwong,Wilaiwan Watthanaphanit,Somjit Sapsamruey,Sarinthip Siriwan,Khomapat Attaya,Chosri Misommon
Thai movie จุ๊บแจง was released in year 1970. Main actor is Sombat Methanee and main actress is Aranya Namwong. The movie is in 16mm format and so in mute state as such format requires dubbing. The film is incomplete as only 1h31mn remains to be seen. No summary is available. The movie features four songs but they are lost. Aranya Namwong is Jub Jaeng. Her parents are played by Somkuan Krajangsat as father and Wilaiwan Watthanaphanit as mother. Her mother seems upset. Sombat meets Jub Jaeng's mother indulging in alcohol. Marasee (มารศรี อิศรางกูรฯ), a rich old lady, orders Adinan Singhiran to kidnap Jub Jaeng. While discussing inside the house, three thugs storm it and kidnap Jub Jaeng. The father and mother get hit by the thugs. Somjit Sapsamruey is Sombat's mother. Prachuap Ruekyamdee releases Jub Jaeng but it is a coup monté. It seems that Jub Jaeng is coming from a rich family. Khomapat Attaya and her mother Sarinthip Siriwan are having arguments with Jub Jaeng. Sukon Koewliam and Chosri Misommon are playing comic roles a domestic helpers. Sombat tries to seduce Jub Jaeng. They finally become lovers. Khomapat and her mother denigrate Jub Jaeng towards Sombat. Khomapat pushes Aranya in the stairs. She ends up at hospital. Wilaiwan and Somkuan finally find Jub Jaeng. They finally get reunited thanks to Sompong Phonmitr. This movie features sequence shot in famous Daimaru former shopping mall. Prachuap has a leg injury and is visited by twin ladies (real singers อารยา ปาริชาติ ฉายาลักษณ์). Finally the parents let Jub Jaeng go with Sombat. Khomapat and her mum are upset about the gifts bought by Sombat to Jub Jaeng. Sombat tries to end the dispute with Khomapat but it ends up badly. While walking on the beach, he gets stabbed by ruffians. Khomapat gets also aggressed by ruffians on the beach. Khomapat tries to hit Jub Jaeng again but she fights back and finally decides to quit this crazy house. Prachuap and Sombat finally understand Khomapat's bad games. Sombat rushes after Jub Jaeng and they finally reconcile.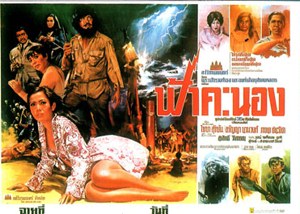 Year

: 1970



Thai title

:

ฟ้าคะนอง




English title

:



Rating

: 4/5


Director

:



Main actor

: Chaiya Suriyun,Sorapong Chatree,Sukon Koewliam,Ruj Ronnapop,Surasit Sattayawong


Main actress

: Aranya Namwong,Pawana Chanajit,Chosri Misommon,Wilaiwan Watthanaphanit
ฟ้าคะนอง is a Thai movie released in year 1970 and featuring main actors Chaiya Suriyun, Aranya Namwong and Pawana Chanajit. Thanks to a group of former dubbers performing with 16 mm movies, old reels with small parts of lost films were found in year 2013. Two reels (45 minutes) are left for this movie. The image and sound are quite bad but it is still an unique chance to see this famous movie in same lineage as ปราสาททราย (1969). A reduced version of movie ฟ้าคะนอง was restored and shown on Thai TV. Sorapong and Pawana take a bus to go to Fa Khanong pier. Sorapong Chatree, one of the most famous Thai actors with Mitr Chaibancha, Sombat Methanee, was still an unknown actor at that time playing side roles. Everybody discourages Pawana to go to Fa Khanong island. People are talking about ghosts... It seems many people died before due to pirates. Spirits (วิญญาณ) are said to be around. Chosri Misommon is playing Pawana's domestic helper (คนรับใช้). Mysterious deaths happened previously on the island. People who take the job of nurse (นางพยาบาล) before Pawana all died... Ruj (Ruj Ronnapop) is playing a crazy disabled man (เล็นตุ๊กตา) always scold by the governess. Khun phujing (Wilaiwan Watthanaphanit) is disabled. Her mother needs also to take medicine. Pawana is responsible to take care of them as a nurse. Khun Lek (Aranya) is Khun Phujing's younger sister. During a storm, Pawana has a vision, i.e. seeing a hirsute man asking for medicine. The following day, Pawana meets Chaiya and believes the hirsute man and him are the same person. On the same day, crazy Ruj harass Chosri and Pawana. The governess scolds and beats again but it turns badly as he cuts the governess head! During this messy situation, Pawana loses conscience and disappears probably kidnapped by Ruj. The island superintendent Durong (Surasit Sattayawong) is hoping to find a secret treasure (สมบัติ). He has a relationship with Khun Phujing. Chaiya and Lek try to flee Fa Khanong island by boat. The superintendent, a few tough men, Chosri and Khun Jing follow them by boat also. Both boats capsize but they can all escape the sharks. Stranded on a small island the superintendent is willing to check the treasure again but also to catch back Chaiya and Lek.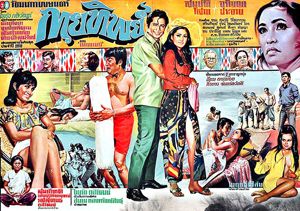 Year

: 1970



Thai title

:

กายทิพย์




English title

:



Rating

: 3/5


Director

:



Main actor

: Sombat Methanee,Chana Sriubon,Prachuap Ruekyamdee,Sukon Koewliam,Sithao Petcharoen,Krai Kanchit,Sawin Sawangrat,Ruj Ronnapop,Sompong Phonmitr,Pan Borapet,Op Boonthit


Main actress

: Aranya Namwong,Sopha Sataporn,Wilaiwan Watthanaphanit,Sarinthip Siriwan,Khomapat Attaya
Thai movie กายทิพย์ was released in year 1970. The movie lasts 2h30mn but only 1h00 is left to be seen. Jaomanat (Sarinthip Siriwan) is Atibadi's domestic helper. Jaomanat has two sons Phayoton (Sombat Methanee) and Pontet (Prachuap Ruekyamdee), playing a gay character (กะเทย). Atibadi (Chana Sriubon) has two daughters Romadee (Aranya Namwong) and Deuan Rung (Sopha Sataporn). Atibadi's wife (Wilaiwan Watthanaphanit), called Nimnuan, is dead already but her soul (วิญญาณ) has possessed Jaomanat. Three house spirits (ศาลพระภูมิเจ้าที่) are also involved. Two of them are played by Sukon Koewliam and Sithao Petcharoen. Krai Kanchit, a hairdresser, gets warned by Phayoton not to disturb Jaomanat anymore. Fighting in slum(สลัม) happens between Phayoton and Krai. Krai is defeated. Sawin Sawangrat comes later with more men to beat Phayoton but the three house spirits help him. สุมาลี ทองหล่อ, mother of Khomapat Attaya, wishes to grab Atibadi. Finally Atibadi takes Sumalee as his new wife. During the wedding party, Khomapat comes with Ruj Ronnapop but Khomapat has more interest in Phayoton. Sompong Phonmitr is playing a หมอทำเสน่ห์. Sumalee and Sawin visit the magician at the same time but they get teased again by the spirits. Krai comes at that time and meets Sumalee. They become lovers. Sumalee and Atibadi spend their honeymoon in Pattaya. Deuan Rung likes Phayoton but this one manages to have his brother Pontet taking care of her so that he can be with Romadee. Meanwhile Krai has seduced also Khomapat so causing Sumalee's ire. She sends Pan Borapet and Sawin to teach (สังสอน) Krai but they kill him. Upset, she also kills Pan Borapet and Sawin. Sumalee is feeling sad (น้อยใจ). Op Boonthit identifies that Nimnuan's sould (วิญญาณ) is inside Jaomanat. A proper ceremony needs to be done. Sumalee wishes to interrupt it. Monks need to be brought. While the soul is about to exit, Sumalee prevents the holy water to be poured. She is struck by a lighting and dies. Ruj is ravaged. Finally Jaomanat can fully recover.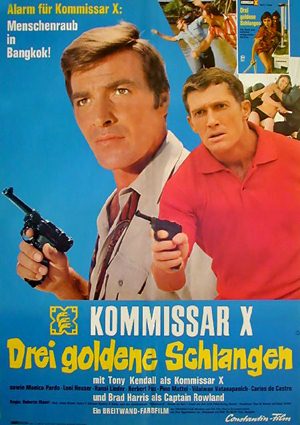 Year

: 1969



Thai title

:

สารวัตรเอ็กซ์กับสามหัวงูทองคำ




English title

: Kommissar X Island of Lost Girls



Rating

: 3/5


Director

:



Main actor

: Chana Sriubon,Pan Borapet


Main actress

: Kaenjai Meenakanit,Wilaiwan Watthanaphanit
Thai German movie Kommissar X Island of Lost Girls / Three Golden Serpents was released in year 1969. It lasts 1h25mn. Some American tourists are visiting a floating market in Bangkok area. The daughter Dylis is kidnapped. Captain Rowland attends a Police conference in Bangkok and met Thai policeman Chana Sriubon. The mother wishes to hire a German private detective called Jo Walker to find her daughter. Kaenjai Meenakanit tries to get rid of Rowland but she fails. Three men including Pan Borapet try to kill Jo after he lands in Bangkok but they fail as Rowland helps him on time. There is a secret organization as each man has a tattoo with three interlaced snakes. Jo escapes to poisoning by an air hostess. Girls who fail are sent to a mysterious remote island... Jo and Rowland visit Andrew, an expert in oriental culture, to learn more on this secret gang. Andrew is in fact one of the secret leader. Jo Walker uses gadget to get rid of opponents. Girls are drugged through opium on the remote island and then forced to prostitution. Kaenjai Meenakanit drugs Jo but captain Rowland helps on time again. As captain Rowland is coming to help, she prevents Andrew to kill him. Madam Kimso (Wilaiwan Watthanaphanit), rich lady, managing a charity, is the one behind the secret island's dirty business. She has a farm of crocodiles protecting the island. ทองฮะ วงศ์รักไทย is the one bringing foreigners on the island. Jo takes the risk to be drugged in order to reach the island. Knowing she will get rid of Jo, Madam Kimso shows him the secret of the island. Thai army gets the location of the island and sends parachutists there. Rowland helps his friend Jo on time. Madam Kimso is arrested and the daughter Dylis is released.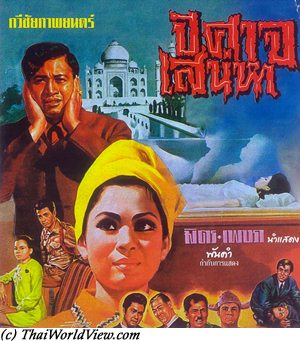 Year

: 1969



Thai title

:

ปีศาจเสน่หา




English title

:



Rating

: 4/5


Director

: Phan Kam



Main actor

: Mitr Chaibancha,Sukon Koewliam,Choomporn Theppitak,Preuhat Boonlong,Krai Kanchit


Main actress

: Petchara Chaowarat,Kaenjai Meenakanit,Boosara Narumit,Wilaiwan Watthanaphanit
Kangwan (กังวาน) and Karaket (การะเกด) meet each other in a Buddhist temple at night time. Kangwan, young and rich bachelor, is studying magic and ghosts knowledge (วิชาชุบชีวิต). Karaket brings flowers to her mother grave, Nang Sopha. Ladies O and Karaket are half sisters, i.e. same father but different mothers. O's mother was the main wife. Karaket's mother, Nang Sopha, was the minor wife (เมียน้อย). Kangwan's father and the two daughters' father agreed to have Kangwan marry one of the two daughters. O and her mother are jealous towards Karaket especially as Kangwan has more interest into Karaket than into O. The mother decides to have Karaket killed. She is already responsible of Karaket's mother death twenty years ago by poisoning. The mother and her maid try to poison Karaket's drinking water. Nang Sopha ghost protects her daughter but no killing shall be done to avoid adding more sins to her karma (กรรม). The poisoning attempt fails thanks to the ghost intervention. The bad mother then uses a monk to purify the house and install a sacred thread around the house to prevent ghosts from entering. Kangwan has to go to India to continue his studies. Meanwhile the bad mother attempts another trial to kill Karaket by putting a snake inside a box. This time due to sacred tread (สายสิญจน์) the ghost cannot help her and she dies following the snake bite. Kangwan is at Taj Mahal when Karaket's spirit asks for help. It is time for judgement in hell and Phra Yom (God of the underworld) takes Karaket with him. Kangwan has to fulfill the earlier promise between both families and is forced to marry O. But thanks to his knowledge in white magic, his soul (วิญญาณ) goes to hell to pick up Karaket and brings her back in the living world. The trueness behind Karaket's death is known. The mother sizes a gun and kills her maid, who has revealed the truth, and is strangled by Nang Sopha ghost before being able to kill Karaket a second time. Kangwan and Karaket can marry happily. In this old movie, there are typical dog howlings to indicate ghosts coming and Fx effect are limited to images superposition for ghosts apparition. This great old 1960s movie with superstars Mitr Chaibancha and Petchara Chaowara is typical of old Thai movies with the bad girl (นางอิจฉา) trying everything to be the main actor's girlfriend and always trying to get rid of the leading actress (นางเอก).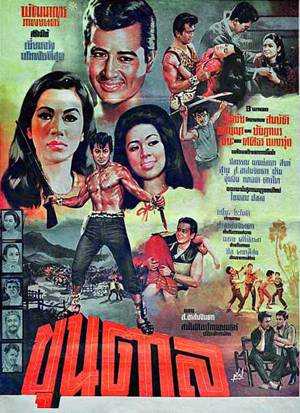 Year

: 1969



Thai title

:

ขุนตาล




English title

:



Rating

: 3/5


Director

: Sor Asanajinda



Main actor

: Sombat Methanee,Sor Asanajinda,Chana Sriubon,Luechai Natnat,Joomjim Khemlek,Sawin Sawangrat,Somkuan Krajangsat


Main actress

: Aranya Namwong,Wilaiwan Watthanaphanit,Prim Praphaporn,Chatchadaporn Laksanawed,Sasithorn Phetrung
Thai movie ขุนตาล was released in year 1969. Main actor is Sombat Methanee and main actress is Aranya Namwong. The movie is lost in Thailand but three reels remain to be seen. The whole movie is reduced to a sequence of 47 minutes so making it difficult to understand in details. Sor Asanajinda is actor and movie director. No movie summary is left to be read. The movie is in 16mm format so without sound as such format requires live dubbing. Two friends always like to fight to settle their disagreement (เพื่อนรัก). They are living in a bandit village (ชุมเสือ). One of them, called Sing (สิงห์), is having a child with Prim Praphaporn. Their son is played by Sombat Methanee. Years have passed, he is now an adult. Following some fighting, Sombat becomes the new leader and gets a crown shaped like a tiger head (มงกุฎหัวเสือ). Sombat summons a spirit doctor (หมอผี) to cure Sasitorn Phetrung (ศศิธร เพชรรุ่ง), who is blind. Some ingredients are missing. In the city, a sequence shows Chana Sriubon, Chatchadaporn Laksanawed (ชัชฎาพร), Sawin Sawangrat and Sor Asanajinda talking together. Sombat and the spirit doctor enter in Pa Sor's house to get some of the missing ingredients. Sombat meets Chadaporn and then Aranya. Wilaiwan Watthanaphanit is the mother of the two daughters, i.e. Chadaporn and Aranya. Sombat is injured by the bandit he defeated before to become the village leader. Chana Sriubon neutralises the bandit so that Sombat can run away. Luechai Natnat is then also injured in Pa Sor's house and flees. He is chased by ruffians but gets help from Sombat. Sombat comes back again to the house to have discussion with Pa Sor and ends up kidnapping Aranya and Sasitorn. Sawin and his ruffians chase them. Chana Sriubon tries to prevent them but gets neutralised. Sombat seems very unhappy over Aranya. Aranya saves Sombat's life while he is attacked again by the rogue bandit. Sawin captures Pa Sor and Chana Sriubon. Aranya asks Sombat to help Pa Sor captured by Sawin. Wilaiwan releases Chana. Luechai gets rid of Sawin. Final duel happens between Sombat and Pa Sor until they realise they are relatives (father / son?).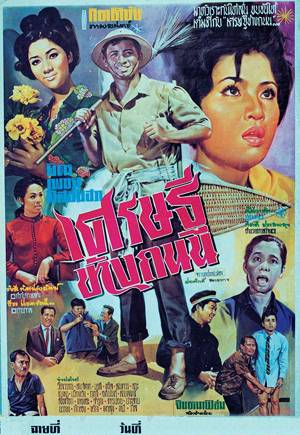 Year

: 1969



Thai title

:

เศรษฐีข้างถนน




English title

:



Rating

: 3/5


Director

:



Main actor

: Mitr Chaibancha,Sompong Phonmitr,Sukon Koewliam,Somkuan Krajangsat,Lor Tok,Daonoi Duangjai,Kokheng,Adinan Singhiran,Choomporn Theppitak


Main actress

: Petchara Chaowarat,Malee Wetpraseri,Wilaiwan Watthanaphanit,Somjit Sapsamruey
Thai movie เศรษฐีข้างถนน was released in year 1969. This movie features Mitr Chaibancha as main actor and Petchara Chaowarat as main actress. The movie is lost in Thailand but a sequence of one hour is left to be seen but very damaged as the movie was soaked with water so only 10 minutes are really watchable. Nothing can be clearly seen or understood but some faces can be recognized during a 46 seconds online sequence such as grandma Malee Wetpraseri, Mitr Chaibancha, Sukon Koewliam, somebody sweeping the floor. All famous comic actors from decade 1960s are playing in this movie. It looks like there was also a Japanese actress called Miss อันฮวา.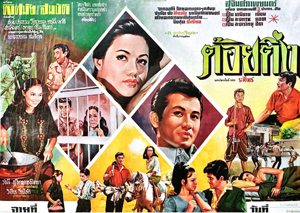 Year

: 1969



Thai title

:

ต้อยติ่ง




English title

:



Rating

: 3/5


Director

: Sor Asanajinda



Main actor

: Sombat Methanee,Prachuap Ruekyamdee,Sor Asanajinda,Sithao Petcharoen


Main actress

: Pissamai Wilaisak,Wilaiwan Watthanaphanit,Malee Wetpraseri
ต้อยติ่ง is a Thai movie released in year 1969. The movie is directed by veteran Sor Asanajinda, who is also playing in his own movie! The movie is lost and only a 4 minutes trailer (หนังตัวอย่าง) remains to be seen. Three songs are featured including one song by Pissamai Wilaisak. It is a drama movie (หนังชีวิต) but it is still including action, romance and humor as usual in 1960s Thai movies. Main actors are Sombat Methanee and Pissamai Wilaisak. Prachuap Ruekyamdee is playing a corruptor. It is the story of young orphan girl called Toi Ting (ต้อยติ่ง). Toi Ting's mother is played by Wilaiwan Watthanaphanit. Toi Ting is coming from slum and it looks like she will have a love story with rich bachelor Sombat Methanee. Other actors also include Sithao Petcharoen and Malee Wetpraseri as the grandmother.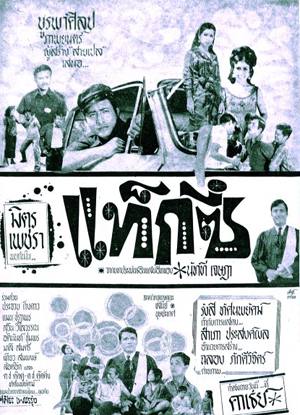 Year

: 1968



Thai title

:

แท็กซี่




English title

: Taxi



Rating

: 3/5


Director

:



Main actor

: Mitr Chaibancha,Prachuap Ruekyamdee,Lor Tok,Choomporn Theppitak,Man Teeraphol,Sawin Sawangrat,Sompong Phonmitr


Main actress

: Petchara Chaowarat,Sasithorn Phetrung,Chadaporn Wachirapranee,Kingdao Daranee,Wilaiwan Watthanaphanit,Malee Wetpraseri
แท็กซี่ is a 1968 Thai movie with Mitr Chaibancha, Prachuap Ruekyamdee, Petchara Chaowarat. Only 4 minutes of the movie are left. It is a 16mm movie without sound. Despite the short passage available, it is enough to see Mitr Chaibancha helping Prachuap Ruekyamdee during a fight. Even comic Lor Tok is present. Grandma veteran actress มาลี เวชประเสริฐ and her two daughters, including Petchara Chaowarat, are living in a rich house. They are kidnapped. Guess Mitr Chaibancha will help to release them! Prachuap Ruekyamdee seems to work in a cafe restaurant where songs are performed. Fight erupts again in the cafe. There is no summary available of this movie. At the end of the movie, many taxis gather to protect main actor Mitr Chaibancha. It is the first movie for veteran actress ศศิธร เพชรรุ่ง (Sasithorn Phetrung). Sasithorn Phetrung later had a love story with Mitr Chaibancha.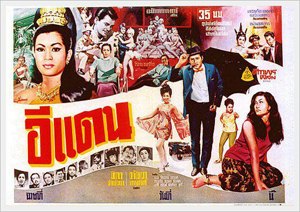 Year

: 1968



Thai title

:

อีแตน




English title

: E-tan



Rating

: 5/5


Director

:



Main actor

: Mitr Chaibancha,Sawin Sawangrat,Sukon Koewliam,Man Teeraphol,Thuam Thoranong,Lor Tok,Kokheng,Sompol Kongsuwan


Main actress

: Aranya Namwong,Chadaporn Wachirapranee,Yaowaret Nisakorn,Wilaiwan Watthanaphanit,Malee Wetpraseri,Chosri Misommon
Thai movie อีแตน was released in year 1968. The movie lasts 3 hours. This movie has a very colorful image and a DVD was released by Thai film Archives in year 2014. Five songs are featured. Kalong (Wilaiwan Watthanaphanit) is married to a chief district officer. Her father is Sawin Sawangrat. She is pregnant. While chasing traffickers, the chief district officer is injured and finally dies. Before dying, he asks his mum to send Kalong to Bangkok in order to have his child raised by his father. The baby has a scar around the ear. The father has a new wife (กันฑรีย์ นาคประภา), who is upset about losing heritage, and she prepares a plan with her lover Nipon (Man Teeraphol) to get rid of Kalong and her child. Mien (Malee Wetpraseri) hears their plan, takes the baby and flees. Shocked, Kalong has a brain attack. Tam, Mien's husband, names the baby E- tan. E-tan (Aranya Namwong) is now a grown beautiful young lady. E-tan meets Rungroj (Mitr Chaibancha) being a lawyer responsible to expel people from a slum to build a new building. E-tan, Tam (Sompol Kongsuwan) and Mien have to leave. Mien goes back to her hometown to work and to send money. Being sick, she is cheated and no money reaches E-tan and Tam. So E-tan decides to quit school in order to work. She tries to find a job as domestic helper in a rich house. But she gets issues with the owner accusing her to have stolen her necklace. She is a fighting with the daughter called Supatra. E-tan meets Phaka (Chadaporn Wachirapranee). She is a mamasan but E-tan is not aware. Tam is the old boyfriend of the mamasan Phaka so he sells E-tan for 5000 baht. Thuam Thoranong, as a customer, is severely beaten with E-Tan. Mien is back and threatens to kill Tam if E-tan is not back within seven days. As the grandfather is getting old and sick but refusing to transfer his heritage to his younger new wife, Nipon has the idea to find a 19 years old girl to pretend being the lost granddaughter. He hires E-tan from Pakha without knowing that E-tan is the real granddaughter! She is recognised by the grandfather thanks to the scar. Rungroj is engaged with Supatra (Yaowaret Nisakorn) but he doesn't love her. He thinks about the young lady beggar but doesn't realise that she is the same lady as the new granddaughter. Supatra is jealous as Rungroj spends a lot of time with E-tan as the grandfather asks him to be a teacher for her. Aware that Nipon and the mother plan to kill them once heritage has been transferred to her, E-Tan prepares a plan with her friends from the slum. A social event is organized to present E-Tan to Thai society as the official lost daughter. Nipon prepares poison for the grandfather. Mien is wishing to announce the bad plans of the new wife and Nipon but she is is killed before by Nipon. Upset by Mien's death, E-Tan shots him with a gun without knowing that he is already dead having drunk the poison by mistake. E-Tan is accused of murder by the new wife and is sent to jail. Rungroj is the lawyer for E-tan. Tam, recognizing that E-Tan has always been good with him, relates the real story to the judge and E-Tan is spared from prison. She then can marry with Rungroj.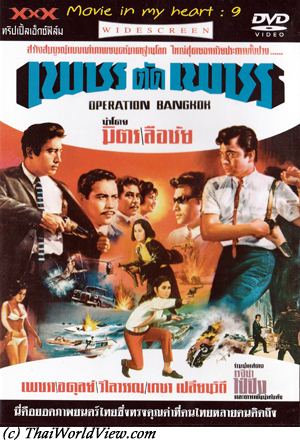 Year

: 1966



Thai title

:

เพชรตัดเพชร




English title

: Operation Bangkok



Rating

: 5/5


Director

: Wichit Khunawut



Main actor

: Mitr Chaibancha,Luechai Natnat,Adinan Singhiran,Choomporn Theppitak,Kecha Plianvithee,Adul Dulyarat,Sompol Kongsuwan,Chao Klaewklong,Lor Tok,Tat Ekathat


Main actress

: Petchara Chaowarat,Regina Pai Ping,Chadaporn Wachirapranee,Wilaiwan Watthanaphanit,Kaenjai Meenakanit,Malee Wetpraseri,Yaowaret Nisakorn



Buy now

:

Movie Operation Bangkok / เพชรตัดเพชร was released in year 1966 and lasts 1h50mn. It is a HK Thai co production managed by three film directors including Wichit Khunawut. Mitr Chaibancha meets Yot (Luechai Natnat). An exchange of suitcases happens over a bridge. Adinan Singhiran is Yot's acolyte. Yot betrays Mitr and tries to keep the two suitcases. Shooting happens and Yot flees. Choomporn Theppitak is part of a gang led by Kecha Plianvithee. Yot belongs to the same gang also. Luechai arrives in Hong Kong. He meets Adul Dulyarat on a boat to exchange drugs against money. The drug is fake and he steals the money by punching Adul. He flees to Bangkok and escapes to Choomporn, who tries to shoot him with a long range rifle. Yot has betrayed (ทรยศ) Kecha. Yot meets singer Pai Lu (Hong Kong actress Regina Pai Ping) in the plane and sympathizes. Mitr disguises himself as Chat, a tough ruffian, to infiltrate Kecha's gang. Chadaporn Wachirapranee is Chat's old wife so he punches Sompol Kongsuwan to show he is back. Chao Klaewklong introduces Chat to Kecha. Kecha is looking for a new right-hand man (แขนขวาคนใหม่) as Yot betrayed him. Kecha wishes Chat to get rid of Yot. Ratsamee (Petchara Chaowarat) loves Yot but Yot also loves Pai Lu, who is in fact an undercover policewoman from Hong Kong. Ratsamee warns Yot that Adul is around looking for him. Pai Lu and Ratsamee escape from Adul but get arrested by policeman Lor Tok, who ignore they are from Interpol Police (ตำรวจสากล). A painting called เพชรตัดเพชร is purchased by Wilaiwan Watthanaphanit bidding against Kecha. Miss Boran (Kaenjai Meenakanit) is the sexy painter. Adul wishes to buy the jewel hidden in the painting but this one is now always worn by Miss Boran. The jewel contains a password (รหัด). Choomporn kills Miss Boran to get the jewel but Yot and his team steal it from him also. Pai Lu is surnamed HK 16. Mitr is surnamed BKK 38 (ตำรวจไทยเจ้าชู้อย่างนี้ทุกคนหรือค่ะ?). Mitr helps Pai Lu chased by two ruffians including Choomporn. Chat brings Pai Lu himself to Kecha. Understanding that she is an enemy (ศัตร)ู, she is condemned to be shot by Choomporn but Chat succeeds to charge the gun with blank bullets. Yot falls in a trap prepared by Adul to steal the diamond but it fails and Adul dies. Yot wishes to make peace with Kecha. Kecha wants only one right-arm man so both Chat and Yot have to fight against each other. Pai Lu and Petchara ask them to stop fighting. They are all captured by Kecha. Part of the movie is then lost here. Wilaiwan shots Ratsamee. Hopefully Pai Lu shots Wilaiwan and can help Ratsamee on time. Thai police attack the ruffians. All are killed or captured but Kecha succeeds to flee. Kecha refuses to surrender to the Thai police and prefers to explode his boat. The movie ends up on a sad note as Pai Lu has to leave Chat to go back back to Hong Kong, Ratsamee is separated from Yot as he has to go to jail. This movie is still available in Hong Kong under title 諜海蛟龍 and was shown on cable TV. The famous song of this movie is ดวงใจ by singer สวลี ผกาพันธุ์. This movie is one of the best confrontations between Thai superstars Mitr Chaibancha and Luechai Natnat. As it is a HK Thai co production, it is interesting to find that the Chinese version poster features Chinese actress Regina Pai Ping's head in big size. Mitr Chaibancha and Petchara Chaowarat are displayed in small size. But the Thai poster displays more prominently Mitr Chaibancha and Petchara Chaowarat. In the Chinese synopsis, Mitr Chaibancha is written as mi-tsai- wan-chai (Thai detective No 78) and called as Ah Tsai in the movie. Regina Pai Ping (Hong Kong agent No 113) is called as Pai Lu in the movie. Petchara Chaowarat is written as Pi-chai-la and called as Sha Mei in the movie. The movie was so famous that it was released once in year 1966 and then reshown again in year 1975. The original version lasts 2h20mn but the 1975 version was reduced to less than 2 hours as both movies เพชรตัดเพชร and คนเหนือคน were shown together. The DVD released by company Pantamit is based on the 1975 version. It took five years for company Pantamit to convince the film owner to lend it in order to make a digital copy. Another film copy remains in the Thai Film archives.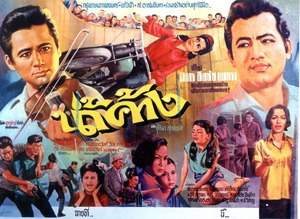 Year

: 1966



Thai title

:

น้ำค้าง




English title

:



Rating

: 3/5


Director

: Sor Asanajinda



Main actor

: Mitr Chaibancha,Luechai Natnat,Sor Asanajinda,Taksin Jampol


Main actress

: Petchara Chaowarat,Wilaiwan Watthanaphanit,Malee Wetpraseri,Chadaporn Wachirapranee
Thai movie น้ำค้าง was released in year 1966. It features Mitr Chaibancha as main actor and Petchara Chaowarat as main actress. It is a lost movie in Thailand but a sequence lasting a few seconds remains to be seen. The sequence is in mute state as such 16mm film requires live dubbing. Main actors and actresses are Mitr Chaibancha, Petchara Chaowarat, Luechai Natnat, Sor Asanajinda, Wilaiwan Watthanaphanit, Taksin Jampol, กันทรีย์, Malee Wetpraseri, Chadaporn Wachirapranee. Movie director is Sor Asanajinda. A short sequence remains. Wilaiwan Watthanaphanit is playing the role as Petchara Chaowarat's mother. Petchara and Wilaiwan can be seen holding each other in a prison cell. The mother has been imprisoned and Petchara visits her.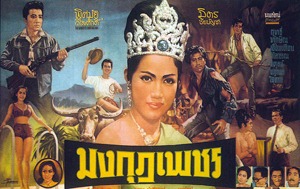 Year

: 1965



Thai title

:

มงกุฎเพชร




English title

:



Rating

: 3/5


Director

: Sor Asanajinda



Main actor

: Mitr Chaibancha,Sukon Koewliam,Adul Dulyarat,Taksin Jampol,Kokheng


Main actress

: Pissamai Wilaisak,Wilaiwan Watthanaphanit,Chadaporn Wachirapranee,Uamdeuan Uttsada
Thai movie มงกุฎเพชร was released in year 1965. It features Mitr Chaibancha as main actor and Pissamai Wilaisak as main actress. The movie is lost in Thailand but there is a partial sequence of 50 minutes left to be seen. The sequence is in mute state as such 16mm film requires live dubbing. Sor Asanajinda is the movie director. Somebody gives a letter to Pissamai. Mitr arrives and is upset with Pissamai. Wilaiwan Watthanaphanit puts a crown on Pissamai's head. Mitr decides to paint her portrait. He acts like crazy causing Pissamai to cry. Wilaiwan has to interpose herself. A young man (ฤทธี นฤบาล) punches Mitr to calm him down. Sukon Koewliam is playing a father's role. Mitr brings Pissamai in a cave. Mitr wishes to paint her portrait again. He becomes crazy again. The young man tries to interpose again but this time he is punched by Mitr. Chadaporn Wachirapranee is seen in bed with her lover or husband, i.e. an older man (Adul Dulyarat). Uamdeuan Uttsada is interested in the young man. Pissamai decides to quit this house. Chadaporn welcomes her to leave the house. But Chadaporn's older husband is unhappy with Chadaporn about this. Pissamai takes refuge in her friend's place. Wilaiwan and Uamdeuan Uttsada follow her up to here. But Mitr arrives first and kidnaps Pissamai. Mitr and Pissamai help each other as they are stuck in moving sand. Mitr being sick is visited by Pissamai and her mother Wilaiwan. Mitr gives them a letter. Mitr is becoming crazy again and flees through the hospital window. Taksin Jampol and Chadaporn flirt. Mitr is running like a worn guy in the mountains. Taksin threatens Pissamai but Mitr is here to help. Mitr brings Taksin in his secret cave. Mitr keeps the crown that Taksin conveits. He informs a ruffian leader. Meanwhile the young man talks to Pissamai again. Weird sounds are heard in the ceiling. Sukholiem is hiding here. Everybody ends up in Mitr's secret cave. Fighting happens as Taksin and the ruffian leader want the crown. Taksin changes side. During the fight, the ruffians' leader hits Mitr's head again the rocky wall and dies by falling in a cave hole. Mitr recovers his memory and he is not crazy anymore. Mitr and Pissamai can then marry.



Year

: 1965



Thai title

:

เงิน เงิน เงิน




English title

: Money Money Money



Rating

: 5/5


Director

: Prince Anusorn Mongkolkarn



Main actor

: Mitr Chaibancha,Charin Nantanakorn,Lor Tok,Sukon Koewliam,Adul Dulyarat,Sawin Sawangrat,Daonoi Duangjai,Dokdin Kanyaman,Man Teeraphol,Ruj Ronnapop,Thuam Thoranong,Banglae


Main actress

: Petchara Chaowarat,Wilaiwan Watthanaphanit,Orasa Isarangkul,Chadaporn Wachirapranee,Mom Chan Phuangwan,Chosri Misommon,Sulaleewan Suwanthat



Buy now

:

The movie starts by a small introduction highlighting that everybody fights for money (เงิน เงิน เงิน). This introduction features many actors or actresses with cameo role such as Daonoi Duangjai, Dokdin Kanyaman, Man Teeraphol, Chadaporn Wachirapranee. Tu (Mitr Chaibancha) comes back to Thailand after overseas studies in USA. Tum (สุมาลี ทองหล่อ) is his sister. They are orphans. Their uncle Hirun is a creditor. Mom (Mom Chan Phuangwan) is Hirun's assistant. For Hirun, money is work and work is money. He has no feelings for his customers personal problems. Tu's uncle wants him to take over his duty but Tu doesn't like such job bringing suffering to people (สงสาร) so that is why he has done artistic studies as it can bring happiness to people. He meets Kingkaew (Petchara Chaowarat), a vagabond. Wishing to help poor people and teased by Kingkaew, he proposes to bring the A-ram boys band (เด็กวัด) in Bangkok to play music in a nightclub. His uncle chases him away as he cancelled all debt contracts. Tum is chased also. Teacher (ครู) Rangsun (Charin Nantanakorn) will help writing songs for the band. There is a crazy lady (Wilaiwan Watthanaphanit) in Hirun's house looking for her children. Tum wonders if she is her mother or not. They arrive in Bangkok but have little money. They met a restaurant owner's daughter (Chosri Misommon), willing to join them as a singer. Pa (Sulaleewan Suwanthat) is their house owner. They borrow 300 000 baht from Pa but Tu has to promise to marry her daughter (Orasa Isarangkul) Nataya. Pa knows that Tu is a potential rich heir. Lor Tok proposes ideas for their nightclub promotion. Tu's concept is that art belongs to everybody. Hirun wants to be sure his nephews will fail so he hires ruffians to destroy their nightclub. The ruffians steal their money so Tu and his friends decide to serve and cook by themselves. Hirun comes on the opening day with a bunch of tough ruffians to make noise and also kidnap the performing girls. Indian actor Banglae (บังเละ) is acting as nightclub guard. Kingkaew always find solutions to problems occurring. The ruffians drunk the cook and waiters to delay orders. Hirun takes the teacher (ครู) Rangsun's piano as he didn't pay his rent due to sickness. Adul Dulyarat is a doctor trying to save the teacher Rangsun. Hirun sends his ruffians to create a brawl in order to destroy the nightclub. Artist should be protected. The Thai King giving cinema awards inspires them not to stop fighting (ศีลปินไม่เคยตาย). By hazard, Tum and her friends have chance to release the crazy woman called Nat. Another uncle of Tu called Sompong is released from prison after twenty years. He narrates to Tu the story of his father betrayed by his own brother Hirun and who finally committed suicide. Nat is reunited with her two children, Tu and Tum. All the money of Hirun is coming from the one million baht that the father gave him to raise his children. They promise to take revenge on his 60th birthday coming soon. Hirun has to face the truth on his birthday turning to be a nightmare for him. He finally lost his whole fortune. The nightclub featuring arts becomes a huge success. This movie features 14 songs. A double DVD (3h20mn) including the 35mm movie fully restored was released by Thai Film Archives. The whole movie should even be a bit longer as the song หญ้าโลมดิน sung by Mitr and Petchara is missing. It is present on the VHS version and on a 16mm version left. Another movie version was released in year 1983. Two TV series were released in years 1997 and 2007. The producer is Prince หม่อมอุบล ยุคล. This movie includes more than 60 Thai actors, actresses and singers. Petchara got a Thai cinema reward for this movie. This movie is part of the second 25 films heritage list announced on October 4 2012, which is Thai Movies Conservation Day.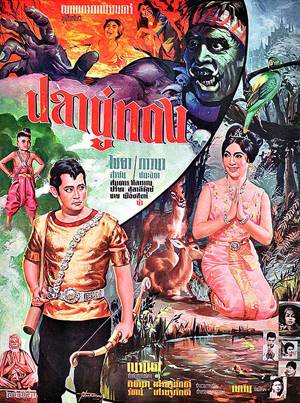 Year

: 1965



Thai title

:

ปลาบู่ทอง




English title

:



Rating

: 3/5


Director

:



Main actor

: Chaiya Suriyun,Daonoi Duangjai,Sukon Koewliam,Somkuan Krajangsat


Main actress

: Pawana Chanajit,Preeya Roongrueng,Malee Wetpraseri,Wilaiwan Watthanaphanit,Sulaleewan Suwanthat
Pla Boo Tong (ปลาบู่ทอง) movie with Chaiya Suriyun and Pawana Chanajit was released in year 1965. The movie is lost in Thailand but a short extract was found in year 2013 thanks to a ThaiCine fan. The extract has still a colorful image and is only three minutes left. Other actors are Daonoi Duangjai, Preeya Roongrueng, Sukon Koewliam, Malee Wetpraseri, Somkuan Krajangsat, Wilaiwan Watthanaphanit and Sulaleewan Suwanthat (ป้า สุลาลีวัลย์ สุวรรณทัต) as a witch. The short extract shows a "kuman thong" child, the mother spirit imprisoned in a bird and Chaiya Suriyun and Pawana Chanajit together. Old still pictures of this last sequence can still be found. This story has been played many times through TV series and through movies (1965, 1972 from TV to cinema, 1979 with Lalana Sulawan, 1984 with Suriya, 1994). Certainly there is a need to find a more recent version in order to better understand this three minutes old trailer. In the past, such movies needed four people to perform the dubbing.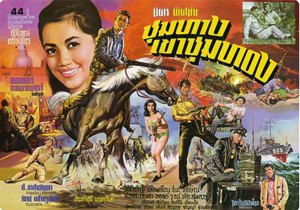 Year

: 1965



Thai title

:

ชุมทางเขาชุมทอง




English title

:



Rating

: 3/5


Director

: Sor Asanajinda



Main actor

: Mitr Chaibancha,Taksin Jampol,Adinan Singhiran,Adul Dulyarat,Tat Ekathat,Chanee Yotchai


Main actress

: Pissamai Wilaisak,Sulaleewan Suwanthat,Wilaiwan Watthanaphanit,Chadaporn Wachirapranee,Uamdeuan Uttsada
ชุมทางเขาชุมทอง movie with Mitr Chaibancha and Pissamai Wilaisak was released in year 1965. The movie director is Sor Asanajinda. The movie is lost in Thailand but a short extract was found in year 2013 thanks to a ThaiCine fan. The extract has still a colorful image and is only three minutes left. A few sequences are showing an ordination procession, a woman kidnapping, ruffians arguing, a few ruffians (ดาราร้าย) appear including Taksin Jampol, Tawan Siriwat (ถวัลย์ คีรีวัตร), Tat Ekathat and Chanee Yotchai (ชาณีย์ ยอดชัย). It is a romantic drama movie (หนังชีวิตรัก) with a bit of action. Mitr and Pissamai are also playing the parents role. Other actors are Sulaleewan Suwanthat, Adinan Singhiran, Adul Dulyarat, Taksin Jampol, Uamdeuan Uttsada, Wilaiwan Watthanaphanit, Chadaporn Wachirapranee, ประภาศรี เทพรักษา. ชุมทางเขาชุมทอง movie was a famous and popular release in year 1965. Another famous film with both Mitr Chaibancha and Pissamai Wilaisak is มงกุฏเพชร (1968) by director Sor Asanajinda again. Mitr Chaibancha and Pissamai Wilaisak played only a few movies together. Mitr also plays the main actor called Keng (เก้ง). He has a child with Pissamai called Kwang (กวาง). Mitr as father comes back looking for his son without knowing that ruffians follow to kill them.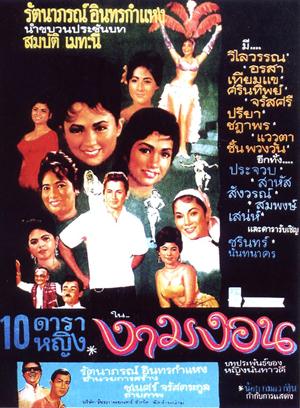 Year

: 1963



Thai title

:

งามงอน




English title

:



Rating

: 3/5


Director

:



Main actor

: Sombat Methanee,Prachuap Ruekyamdee,Charin Nantanakorn,Sompong Phonmitr,Preuhat Boonlong


Main actress

: Ratanaporn Intarakamhaeng,Sarinthip Siriwan,Mom Chan Phuangwan,Wilaiwan Watthanaphanit,Preeya Roongrueng,Orasa Isarangkul,Chadaporn Wachirapranee
Thai movie งามงอน was released in year 1963. It is a romantic comedy movie. It features Sombat Methanee as main actor and Ratanaporn Intarakamhaeng as main actress. The full movie is lost in Thailand but around three film reels are still available (more than 40 minutes). The movie is in 16mm format so it is in mute state as such movie requires live dubbers. No summary is available. This movie was produced by Ratanaporn and directed by her husband. Sombat Methanee's five first movies were produced by Ratanaporn's company (รุ้งเพชร - 1961...). In 1963, Sombat had a similar hairstyle as Mitr Chaibancha. Ratanaporn is playing two roles, i.e. two twin sisters. Sombat Methanee and Prachuap Ruekyamdee wish to seduce the two sisters. An evening party (masquerade ball) is organized. Ratanaporn is disguised as an old sorceress (แม่มด). She gives advices to Preeya Roongrueng. Sombat is getting confused between the two sisters at the masquerade ball. Orasa Isarangkul invites Sombat to dance. Prachuap simulates to have a leg injury to have opportunity to talk to Ratanaporn. He is wearing a fake moustache and works a waiter to be able to join the party. Sombat disguises also himself into a waiter to be close to Ratanaporn. Many Thai stars are playing in this movie, i.e. Sombat Methanee, Prachuap Ruekyamdee, Charin Nantanakorn, Sompong Phonmitr, Preuhat Boonlong, Ratanaporn Intarakamhaeng, Sarinthip Siriwan, Mom Chan Phuangwan, Wilaiwan Watthanaphanit, Preeya Roongrueng, Orasa Isarangkul, Chadaporn Wachirapranee. Chadaporn Wachirapranee is playing the wife of Preuhat Boonlong. 10 Thai feminine stars are present! Finally a romance starts between Sombat and Ratanaporn.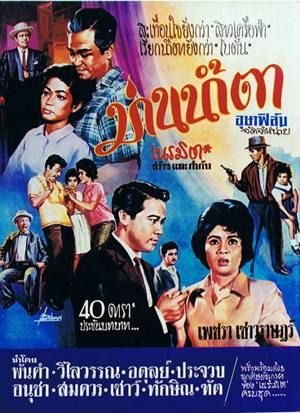 Year

: 1962



Thai title

:

ม่านน้ำตา




English title

:



Rating

: 3/5


Director

:



Main actor

: Adul Dulyarat,Prachuap Ruekyamdee,Lor Tok,Somkuan Krajangsat


Main actress

: Petchara Chaowarat,Wilaiwan Watthanaphanit



Buy now

:

Khun Thongdee inherits from his older sick wife. He prevents her to do a proper legacy document for her son in order to get everything for him. Pradap is the son. He is married to Mae Pin. They have two children น้อง Lin and น้อง Pai. Thongdee tries to abuse Mae Pin (คนสวย) but she fights back. As she refuses to become his mistress, he asks them to leave his home (ไล่) as he is the sole beneficiary according to law. As a revenge, Pradap throws some poison in his eyes to make him blind but is sent to prison for a few years. Mae Pin and her children take refuge in Pradap's mother home. The mother Mae Pin is becoming crippled (ง่อย) as she cannot use her legs anymore. They cannot stay at the grandma's home as she doesn't like useless people. They buy a boat and look for a doctor. They find some charlatans such a useless doctor played by comedian Lor Tok. The movie highlights children gratitude (กตัญญู) towards their mother. Pai is sold as domestic helper to rich people in order to get money to pay for her mum medicine. Thanks to Lin's promise to ordain and the power of gratitude, the mother recovers magically from the disease. Many years have passed. The father is released from prison. Children are now grown up. Lin is played by actress Petchara Chaowarat. Anoo, her close friend, is played by actor Prachuap Ruekyamdee. Anoo introduces young man called Ponthet to Lin. Finally they marry. Lin's father is sick but Ponthet's family is avaricious. The father is the owner of a casino. He tries to abuse Lin. Ponthet (นักเลงการพนัน) doesn't believe Lin and thinks she is trying to get the full heritage. She goes back home. This event causes her father to die. Lin delivers a child called Anout. Ponthet comes back promising he has changed but he is still gambling a lot (สนามม้า). Finally Lin leaves him again. As Ponthet has no money, Lin finally accepts his return for the good sake of her daughter. But he hasn't changed. He even steals pocket money of his daughter to gamble. Being chased from home, he refuses to divorce and continue to harass Lin outside of her home. Lin wishes to die. Khun Chakrik (Adul Dulyarat) helps Lin two times against Ponthet. A romance starts between them. Chakrik transforms Lin into a cinema star. Ponthet is now living a full ruffian life. Following a failed robbery, Ponthet and his ruffians take refuge in a house to escape to the police. Accidentally Anout and her baby sitter also take refuge in this house to avoid lost bullets. The ruffian leader uses Anout as a protection. Ponthet uses his own body to protect Anout from bullets and dies. Lin and Chakrik can now have happiness. This 50 years old movie is still in pretty good condition for an old Thai 16mm movie and colors are still radiant.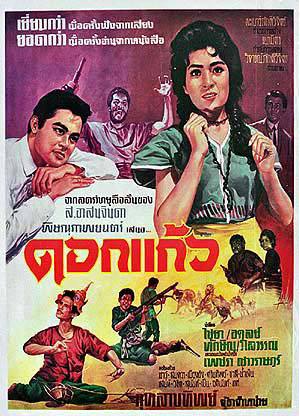 Year

: 1962



Thai title

:

ดอกแก้ว




English title

:



Rating

: 3/5


Director

: Neramit



Main actor

: Adul Dulyarat,Chaiya Suriyun,Adinan Singhiran,Taksin Jampol,Chao Klaewklong,Somkuan Krajangsat


Main actress

: Petchara Chaowarat,Wilaiwan Watthanaphanit,Sarinthip Siriwan,Namgneun Boonnak
Thai movie ดอกแก้ว was released in year 1962. It features Petchara Chaowarat as main actress and Adul Dulyarat / Chaiya Suriyun as main actors. The movie was produced by กุหลาบทิพย์ ภาพยนตร์ (Celestial Rose Movies). The movie is lost in Thailand but a sequence of twelve minutes is left to be seen. Other actors and actresses are Chao Klaewklong (เชาวน์ แคล่วคล่อง), วิชิต ไวงาน, เมืองเริง ปัทมินทร์. A man (Somkuan Krajangsat) is found dead. He has been shot by a ruffian. Adinan tries to protect him but he is also shot. It looks like there is a testament left behind. Next sequence shows Wilaiwan Watthanaphanit and Adinan Singhiran, who is injured. Wilaiwan is holding a baby. Adinan dies so Wilaiwan flees with the baby but meets robbers. Shootings happens with the Police. The robbers' leader protects Wilaiwan. Next sequence shows Taksin Jampol and Petchara as mountain people. Maybe Petchara was the baby seen in the earlier part of the movie. While going to the city, Taksin and Petchara give a hand to Adul being aggressed by ruffians. Next sequence shows Chaiya and Sarinthip Siriwan. It looks like Adul and Chaiya are brothers. Petchara is now living in a nice house and wears beautiful clothes. Taksin is upset that Chaiya and Petchara are friends. Chaiya helps Petchara aggressed while taking care of a baby. Petchara uses a gun to protect Taksin also being threatened by a ruffian. A remake of ดอกแก้ว was released in year 1981 and featured Sorapong Chatree. At that time Dok Kaew was a famous movie and was projected as same time บันทึกรักพิมพ์ฉวี. Having two famous actors such as Mitr and Chaiya helped to boost Petchara's career.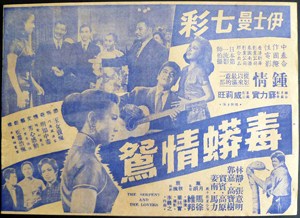 Year

: 1961



Thai title

:

งูและคนรักกัน




English title

: The serpent and the lovers



Rating

: 3/5


Director

:



Main actor

: Surasit Sattayawong,Chao Klaewklong


Main actress

: Wilaiwan Watthanaphanit
Thai HK movie 毒蟒情鴛 / "The Lovers and the Python" / "The serpent and the lovers" was released in year 1961. It features Thai actress Wilaiwan Watthanaphanit and Thai actor Surasit Sattayawong. It was shot in year 1956 but only released in year 1961. It is a Hong Kong–Thailand– Japan co-production. The movie is lost in Thailand but it still can be found in Hong Kong Film Archives. It is available in beta max format, in black and white, in mandarin language only with no subtitles. The image is a bit dark but still sharp. Wen Chai (Surasit Sattayawong), wearing a suit, sees a young lady, called Milly Ko, on a bridge wearing a Cheongsam, Chinese dress. They talk together but it seems Wen Chai is asking too much questions so she leaves. Back home he meets his sister Anne (Wilaiwan Watthanaphanit). Wen Chai is then having a picnic with friends. Wen Chai meets again the same lady on a cliff. Milly Ko wishes to suicide. He stops her. She disappears again in the forest. Wen Chai has only her scarf that she dropped. Wen Chai assists to an exotic dance in a club. The beautiful dancer is using snakes. The same mysterious lady is coming to this club also. A governess is following her. Milly Ko asks Wen Chai to meet her at the cliff. A Chinese man comes to talk to the lady so she leaves. Wen Chai is back to the cliff. The governess brings him to a neighbouring home. Milly Ko is waiting on a bed. Wen Chai is puzzled. She begins to sing holding a rose. Long dialog happens with cries. They finally become lovers. The governess brings the lady away through a car. Wen Chai is back later but Milly Ko is not here anymore despite searching the whole house. In a room, he finds a disfigured lady who chases after him. She is finally hit by a car and dies. While driving, Wen Chai hears a woman singing. It is his mysterious lady. It looks like their love is impossible due to some mysterious reasons. Later on, Wen Chai goes back to the house. It is closed. He forces his way inside but Milly Ko is no longer there. Later on, the young lady has arguments with her governess Ma. Finally Wen Chai meets Milly Ko again. They love each other. She sings for him again. Milly Ko wears many beautiful Cheongsams in this movie. Milly Ko tells him that she is a rich leper. It is the tradition of the place, a leper must have sexual intercourse with opposite sex before marriage in order to get off the disease, therefore Wen Chai has the infection. Wen Chai is willing to sacrifice for her. The father seems unhappy with his daughter. Back to her house, Wen Chai finds she is not there anymore. It looks like the father has other ideas in mind to choose a husband for her. A handicapped man seems to be the one. Milly Ko tries to flee at nighttime but her mother stops her. Wedding announcement are printed in newspaper so Wen Chai is aware. Wen Chai wishes to go back to Thailand. Milly Ko misses him as she is too late to airport. Wen Chai's friend helps. Wen Chai is back to Thailand but even Thai dances (รำวง) or Thai song cannot rejoice him. Wen Chai is unhappy and is not able to write a letter. Milly Ko arrives to Thailand by plane. She travels by taxi showing Bangkok in the 1950s through the Victory Monument, Royal Palace and airport. Wen Chai is sick. His face is swollen. He is locked but succeeds to escape. Milly Ko arrives to his house. Wen Chai's mother seems upset. Thai veteran actor (Chao Klaewklong?) welcomes her to his home. They look for Wen Chai. Wen Chai keeps hiding in the forest as he is disfigured. His body is deformed by leprosy. Milly Ko sings in the forest hoping Wen Chai will come but he flees. Coming to the houses, his face makes the servant afraid so she flees. Milly Ko runs after. In the jungle, a tremendous big snake attacks Milly Ko but Wen Chai protects her and kills the snake. Afraid to show his face, he dives in the pond, drinking the serpent's poison. Emerging from the pond, the buttons have disappeared as the poison is a medicine to cure leper. He is normal again. Milly Ko comes with help and support from Chao Klaewklong. The Chinese actress is Du Wang Wing Yuan (Chung Chin). A movie storybook of 32 pages is still available in HK film archives with text in Chinese and many pictures.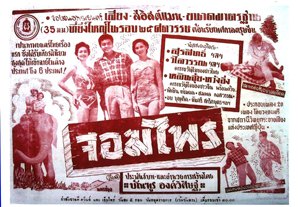 Year

: 1957



Thai title

:

จอมไพร




English title

: The Autumn Phoenix



Rating

: 4/5


Director

: Ho



Main actor

: Surasit Sattayawong,Taksin Jampol,Op Boonthit


Main actress

: Wilaiwan Watthanaphanit,Jeanette Lin Tsui
Thai movie จอมไพร (The autumn phoenix - 秋鳳 - Qiufeng) was released in year 1957. It is a Thai HK Taiwan co production. It lasts 1h18mn40s. The movie is lost in Thailand but it can still be seen at Taiwan Film Archives or HK Film Archives. A trailer lasting 1mn02s can be seen online. Thai actress Wilaiwan Watthanaphanit and Thai actor Surasit Sattayawong are playing. The director is Ho. It is Ho's first colour film, i.e. "The Autumn Phoenix" (1957) starring Jeanette Lin Tsui. Despite being a 60 years old movie, it still has a colorful and very good quality picture. It features two songs. The movie starts by showing working elephants driven by mahouts in the jungle and pushing trunks. They also get latex from tree. The characters are Op Boonthit (the father), his son Lilan (Surasit Sattayawong), his daughter Yuen Lai (Wilaiwan Watthanaphanit). Their close friends are uncle wang and his daughter Tsiu Fung (Jeanette Lin Tsui). Lilan has a lame leg and loves secretly Tsiu Fung. Yuen Lai always likes to make fun and wears always colorful nice dresses. A man wishes to become a new partner for timberland activities but the father Op refuses. Luwan, the son, (Taksin Jampol), is looking for troubles. Uncle Wang is hurt by elephants due to the mess caused by Luwan. It is Buddha day. Friends are talking about an old Chinese tragic tradition, the hanging ghost, when young ladies get suicide when raped. Friends are going out and bathing in waterfalls. Luwan is around riding a horse and is looking for trouble with Lilan. Fighting happens. Lilan is knocked out so Luwan tries to rape Yuan Lai. Tsiu Fung gets some help. Uncle Wang arrives on time and beats Luwan severely. Luwan is looking for revenge. His ruffians lock Uncle Wang's home doors and scorch the house. Uncle Wang and Tsui Fung succeed to escape. They know it is a criminal act done by Luwan. On a visit to the Duke, Yuen Lai is kidnapped. Yuen Lai is given back but she was raped. Family honor is engaged. Her father wants to avoid spreading this as Duke would learn. Uncle Wang learns it from drunkards. Uncle Wang has arguments with them and Duke's house keeper also learns it. The Duke, Yuen Lai's fiance, cancels the wedding and engagement. Tsui Fung visits the Duke's home to explain the truth to him and to beg him. He accepts. Too late as Yuen Lai has already hanged herself. The father Op has an heart attack. Both are dead. Chinese rites are performed. Uncle Wang is looking for revenge. One of the rapist was bitten severely at the hand. Uncle Wang identifies him and forces him to say the truth. Chase happens inside the temple with Luwan. Uncle Wang kills him but is severely injured. A car brings him home. He dies after entrusting his daughter Tsiu Fung to Lilan. Honor is washed. The Chinese Taipei Film Achieves said that the copyright of this movie originally belonged to a HK company but the HK company sold the rights to Taiwan Film Culture Co., which was a movie company belonged to Taiwan Provincial Government. Since there is no Taiwan province now, all the assets of Taiwan film culture Co., is now taken care of by Ministry of Culture. The Ministry of Culture authorize the Chinese Taipei Film Achieves to take care of these films, including The autumn phoenix year 1957. This movie cannot be copied or viewed online. The only way to watch this movie is to go there. The quality of this movie is not good since it is transferred from 3/4 to digital betacam.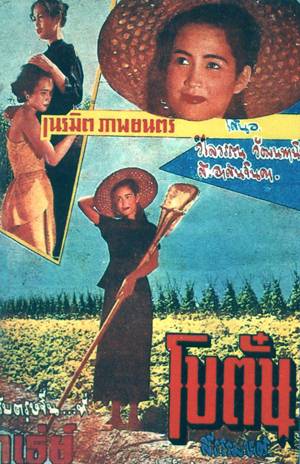 Year

: 1955



Thai title

:

โบตั๋น




English title

:



Rating

: 3/5


Director

: Sor Asanajinda,Neramit



Main actor

: Sor Asanajinda


Main actress

: Wilaiwan Watthanaphanit
โบตั๋น is a Thai movie released in year 1955. It features Sor Asanajinda as main actor and Wilaiwan Watthanaphanit as main actress. The movie is lost in Thailand and only a short sequence of 10 seconds remains to be seen. It was a big commercial success. The film was in 16mm format. Another version was released in year 1975 with Sombat Methanee. It was a thai Taiwanese coproduction.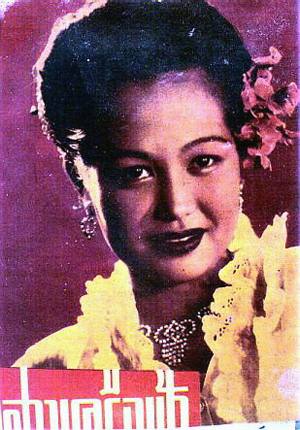 Year

: 1953



Thai title

:

สาวเครือฟ้า




English title

: Sao Kreua Fah



Rating

: 5/5


Director

: Tae Prakardwutthisan



Main actor

: Chalit Susewee,Sompong Phonmitr


Main actress

: Wilaiwan Watthanaphanit
สาวเครือฟ้า - Sao Kreua Fah (1953) is produced by Tae Prakardwutthisan. Tae Prakardwutthisan's second movie is featuring actor Chalit Susewee (ชลิต สุเสวี) and actress Wilaiwan Watthanaphanit. It was shot in Chiang Mai (including Doi Suthep) in year 1952 and released in year 1953. It is a sad romantic movie (ชีวิตรักโศก). Famous veteran comic actor Sompong Phonmitr is also acting. Officer Roitree (ร้อยตรีพร้อม) meets Kreua Fa (Wilaiwan Watthanaphanit) the first time and falls immediately in love. Kreua Fa is a traditional dancer (ฟ้อน) and is the daughter of a mahout. He goes to her home and meets an old lady raising Kreua Fa since she is a child. Love emerges. Roitree and Kreua Fa have a son. World War I happens. One day Roitree learns that he has to move to Bangkok. He goes to Europe as airplane pilot. He is injured. Back to Thailand, he gets awarded by a higher military rank but has lost memory about the past. He doesn't remember Kreua Fah and his child. His parents force him to marry a girl from a high lineage. One day, he goes with his wife in Chiang Mai for a plane exhibition. Kreua Fah, aware, is waiting for him. Disappointing that Roitree is married and doesn't remember her, she gets suicide. Roitree finally recovers memory but it is too late... The 1953 movie is lost in Thailand but hopefully a 16mm behind the sequence of ten minutes is still available. It was given by Tae Prakardwutthisan himself in year 1988 to the Thai Film Archives. It is pure happiness to see sharp pictures of Chalit Susewee and Wilaiwan Watthanaphanit more than 60 years after the movie was shot. In year 1957 Wilaiwan Watthanaphanit got a Thai cinema award (ตุ๊กตาทองนำหญิง) for this movie for the first opus of the Thai cinema awards. At that time, most of the theaters had contracts to use foreign films the whole year so it was difficult for Thai movies to get slots. As Thai movies were not numerous at that time, Sao Kreua Fa was even shown the same year a few times during different months (shown 5 times in 4 different theaters level 1 – โรงหนังชั้นหนึ่ง). Even the Thai King and Thai Queen saw it. Many remakes were released, i.e. Thai TV series in 1971, 1991, 1996 and Thai movies in 1965 (Mitr Chaibancha and Pissamai Wilaisak), 1980 (Nirut Sirijanya and Supansa Nuengpirom). Movie สาวเครือฟ้า was going to be sold to Russia but the Russian distributor realised it was a 16mm movie so needing live dubbing for each projection! The plan foiled. Tae Prakardwutthisan nevertheless recommended to use 35mm format for next movies.
---