Increase or decrease font size for easier reading : A+ A-
Suriwan Suriyong
Suriwan Suriyong (1962) - ม.ล.สุรีย์วัล สุริยง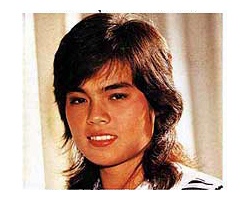 Suriwan Suriyong often played in action movies in 1980s. She is a member of Thai extended royal family. She was called the "Action movies Queen" (ราชินีหนังบู๊). She was often in duo with Sorapong Chatree and Toon Hiransap. She played in more than 30 movies. Her first movie was "เพชรตัดหยก". During the second part of her career, she also played in Panna Rittikrai's movies
This Suriwan Suriyong movie page contains 11 records.
---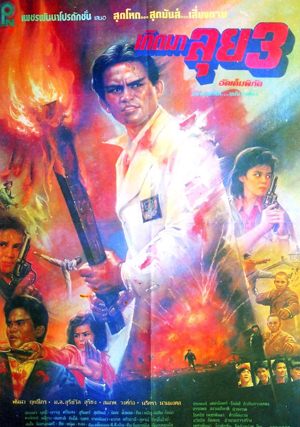 Year

: 1990



Thai title

:

เกิดมาลุย 3




English title

:



Rating

: 3/5


Director

: Panna Rittikrai



Main actor

: Panna Rittikrai,Sompop Wong Ko,Krissanapong Rachata,Jai Juntamooltree


Main actress

: Suriwan Suriyong
Thai movie เกิดมาลุย 3 was released in year 1990. It lasts 1h24mn. The first four minutes start with Panna Rittikrai presenting all actors and actresses in his movie. Panna kills a lawyer as he refuses to give him a testament. Afong (Suriwan Suriyong) is back from Hong Kong where she worked as lawyer assistant. Her former boss is dead and she gets death threats as she refused to forge a testament. 80% of the heritage goes to the daughter called Naen. Her former boss' new wife called Yen Feui wishes to get the whole heritage instead of only 20%. Wassana is the mother's name but she died already. A relative, subdistrict headman Jaem, brought the daughter to Tha Bo in Nong Khai province. Ruffians from Hong Kong led by Panna Rittikrai and accompanied by two tough bald guys are also looking for the lost daughter. All those people including local ruffians meet in Tha Bo. Subdistrict headman Jaem is upset with Vinai, local ruffian leader. The local ruffians led by Vinai decide to kidnap Naen (หลาน) to pressure him to sell his land. Panna and his two bodyguards interrupt as they are looking for the daughter also. Of course multiple fightings happen between all of the three groups as they have different interest. Afong's four friends take care of the two bald bodyguards and defeat them. Afong herself faces Panna Rittikrai through a fighting in white costume. She gets defeated. The four friends face Panna but gets defeated also. United, they finally defeat Panna through a daring final. The original movie features "Beat It" song from Michael Jackson but finally replaced by another music in the VCD certainly due to copyright issue. The movie ends up with some failed action sequences similar to Jackie Chan's movies. เกิดมาลุย movie franchise is a full action movies series. Other actors are สมภพ วงศ์ก่อ (Sompop Wong Ko), นริศรา, บรรลุ, สุรินทร์, น้อย, กิม.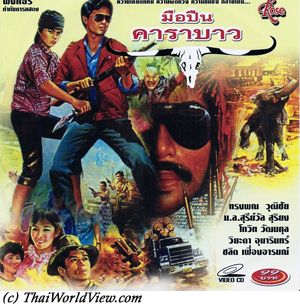 Year

: 1985



Thai title

:

มือปืนคาราบาว




English title

:



Rating

: 2/5


Director

:



Main actor

:


Main actress

: Suriwan Suriyong,Wiyada Umarin
After a double crime, a man flees to the Thai border to stay in his brother's home. On the way, he helps villagers to get rid of local kingpins. His brother is also having problems with the local mafia and is finally poisoned. The man won't let the local mafia get away with this crime...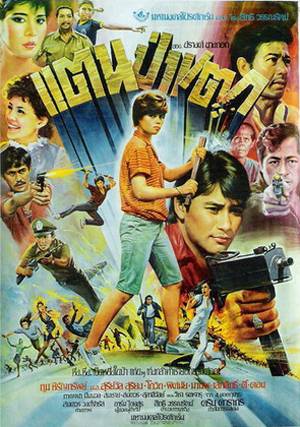 Year

: 1984



Thai title

:

แตนป่าแตก




English title

:



Rating

: 3/5


Director

:



Main actor

: Toon Hiransap,Somkuan Krajangsat,Kowit Wattanakul,Somchai Samipak,Manop Aussawathep


Main actress

: Suriwan Suriyong,Pissamai Wilaisak,Sulaleewan Suwanthat,Malee Wetpraseri
Thai movie แตนป่าแตก was released in year 1984. It features Toon Hiransap as main actor and Suriwan Suriyong as main actress. The movie is lost in Thailand but a sequence of 27 minutes remains to be seen. Other actors are Kowit Wattanakul, Pissamai Wilaisak, Manop Aussawathep, เสกสิทธิ์, กาญจนา นิ่มนวล, Somchai Samipak, Somkuan Krajangsat. Suriwan Suriyong was named as Queen of Thai action movies (นางเอกนักบู๊). Taen (Suriwan Suriyong) is very skilled in fighting. Ruffians storm a farm and steal the cattle. Somkuan Krajangsat is the local village headman but always late. Suriyong catches the killers but gets blamed by the village headman as she is doing his job! Her mother is played by Sulaleewan Suwanthat. Tim (Toon Hiransap) in a magician show. He realises Taen is part of a rich family, being the real (แท้ๆ) granddaughter (หลาน) of Yai Malee Wetpraseri. Ann and her mother Pissamai Wilaisak don't welcome Taen as they are worried about sharing heritage. The father, played by Somchai Samipak, has no issue with Taen. Kowit Wattanakul is Ann's boyfriend. Fed up by intrigues from Pissamai and her daughter, Taen wishes to go home (ไม่สบายใจ). Taen's father was a bandit (เสือ).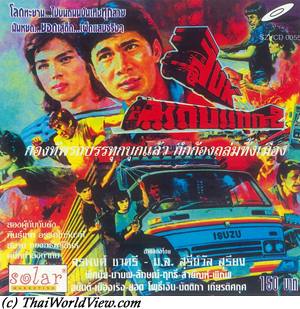 Year

: 1984



Thai title

:

สิงห์รถบรรทุก 2




English title

:



Rating

: 2/5


Director

:



Main actor

: Sorapong Chatree,Manop Aussawathep,Rith Luecha,Lak Apichat


Main actress

: Suriwan Suriyong,Pissamai Wilaisak
First movie episode สิงห์รถบรรทุก was shot in 1977. Siarat (Sorapong Chatree) is the owner of a truck company and is recently married. Phayap is the head of local mafia. His team is responsible of killing the owner of a truck company but they manage to accuse Siarat. Malin (Suriwan Suriyong), daughter of the assassinated truck owner, wishes to take revenge over Siarat but her mother (Pissamai Wilaisak) tries to prevent her as there is no proof yet. Malin believes wrongly Phayap's sayings. Two hitmen shot and kill Sairat's wife, Saisanee. Siarat wishes to take revenge over this murder. Meanwhile Siarat's former friends from the first movie episode, Chan, Kaewkarawet and Rawan, come back. Phayap tries to buy land from poor farmers but Chan (Manop Aussawathep) helps to chase the ruffians. Siarat doesn't know yet who killed his wife, Phayap group or Malin group. Phayap calls for other ruffians' help from Sisaket. Malin has great fighting skills. Suriwan Suriyong was often used as leading actress for action movies. She shows to Siarat that women can do same as men. Malin and Siarat are now friends as Phayap is identified as the treacherous man. Phayap sells weapons illegally to drug dealers. Phayap kills Siarat's friend Master (อาจารย์) himself. Siarat and Malin bring dozen of trucks to attack Phayap's team but the fields are mined. Gunfire happen between both groups until Phayap is neutralized through bloody sequences. It is a typical action movie from 1980s based on revenge script, kung fu fights, gunfire fights and issues resolved without the direct intervention from the police (it is only known at the movie end that Sairat's friends were under cover policemen), katoei (กะเทย) used as supporting comic roles. The movie image is very damaged for a 1980s movie. This hommage to trucks world was certainly very successful in countryside where movies were projected from the backs of trucks on to sheets hung between trees at fairgrounds.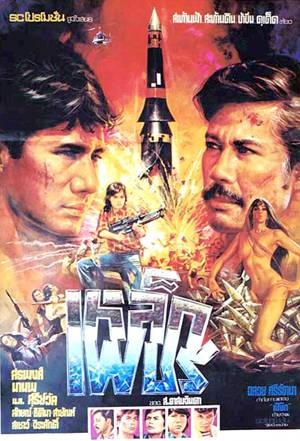 Year

: 1984



Thai title

:

เหล็กเพชร




English title

:



Rating

: 3/5


Director

: Sor Asanajinda



Main actor

: Sorapong Chatree,Manop Aussawathep,Sayan Chantaravi​boon,Suchao Pongwilai,Lak Apichat


Main actress

: Suriwan Suriyong,Metta Roongrat,Thitima Sangkapitak
Thai action movie เหล็กเพชร was released in year 1984. The movie is lost in Thailand but a two minutes trailer remains to be seen. The movie producer is Sor Asanajinda. Main actor is Sorapong Chatree. Suriwan Suriyong is the main actress and Manop Aussawathep is playing her father. Other actors are Metta Roongrat, Lak Apichat, Sayan Chantaraviboon, Suchao Pongwilai, Thitima Sangkapitak… The trailer shows some fighting over a moving truck transporting tree trunks. In year 1967 Sor directed the same movie เหล็กเพชร in 16mm format. Sopha Sataporn was then the main actress. The 1967 version is still available.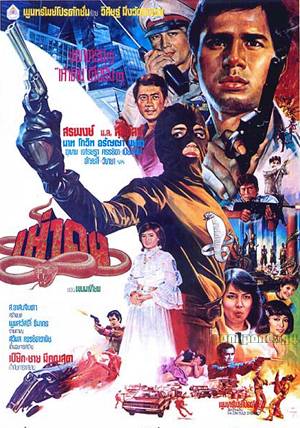 Year

: 1983



Thai title

:

เห่าดง




English title

:



Rating

: 4/5


Director

:



Main actor

: Sorapong Chatree,Nard Poowanai,Pipop Pupinyo,Kanchit Kwanpracha,Kowit Wattanakul,Settha Sirachaya


Main actress

: Suriwan Suriyong,Aranya Namwong,Piathip Kumwong,Mayura Thanabutr
Pleng (เพลิง) and Kam have arguments. Kam complains Pleng is not sincere. Pleng has to choose between being a ruffian (นักเลง, การพนัน) versus being an honest military officer (ยุติธรรม). They break up. The military head, Prachom, promises to help Pleng but this latter refuses due to his strong character (กระดูกแข็ง). Pleng has arguments with a debtor, who insults his mother. He stabs him, flees and quits army. Finally Pleng becomes a ruffian (เสียคน). Pleng is accepted in ruffian team by leader Prayak. Prayak and Chinta (จินดา) have a child called Bayan. Bayan is in fact a child being kidnapped. Prayak and Chinta need to flee the police and go overseas. Pleng promises to take care of Bayan. Many years have passed. Bayan has now grown up and is renamed Prao (พราว). She has learnt fighting skills (การต่อสู้). While doing shopping, a young policeman called Wut (วุฒิ) contacts Prao as Prissana but it is a mistake. But in fact Prao and Prissana are twins (ลูกแฝด)! They were separated 15 years ago following a robbery by Prayak in Prachom's home. Hao Dong is a mysterious judiciary punishing ruffians and warning police in advance (ผู้หวังดี). Behind it is Pleng, who always felt guilty to have quit the army. During last affair, Pleng gets shot and killed while helping Wut. Prao replaces Pleng as judiciary. She revenges Pleng by putting a bomb in ruffian leader's car. Wut pretends to be Niwat, insurance representative, in order to investigate close to the daughter, Saisree (ไซซี), regarding her father death. Wut suspects Prao to be Hao Dong but proofs are not enough (ตำรวจมีหัวใจเหมือนกัน!). Chita and Phayak come back from overseas to support Prao. Prao still wants to catch the real leader of the mysterious society (วงการ). Saisree is now the head of Chinese style secret society. Saisree asks Wut to lie to Prao and makes her come thanks to a trick. He refuses. Due to Saisree's love towards Wut, the ruffians shot each other. Wut succeeds to escape but Prissana is kidnapped and shall be exchanged with Prao. Wut, the police and Prao storm the ruffians headquarters. Prao is reunited with her parents. A double wedding Prissana / Chao and Prao / Wut can happen. As usual on Thai television programs, bad things are blurred such as smoking a cigarette, alcohol bottle or putting a gun on temple. A first version of movie "เห่าดง" was released in 1958 with leading actress Amara Asavananda. The 1983 version is leading actress Suriwan Suriyong's first movie. The movie song is "♪จะไปดูหนังไทย บ๊ะ ต้องเห่าดง ดาวดัง สรพงษ์ ผิวคล้ำ นำแสดง สุรีย์วัล สุริยง มาประชันขันแข่ง อรัญญา ก็มา ร่วมกันในเห่าดง♪".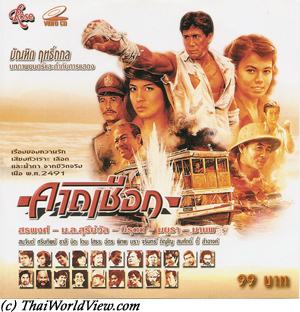 Year

: 1983



Thai title

:

คาดเชือก




English title

:



Rating

: 4/5


Director

: Bandit Ritthakol



Main actor

: Sorapong Chatree,Manop Aussawathep,Pipop Pupinyo,Nirut Sirijanya


Main actress

: Suriwan Suriyong,Mayura Thanabutr
After many years spent in jail, a man is coming back to his home town but he is not welcomed. His mother has become addicted to opium. Now being officer, he decides to expel the local drug kingpin from the town. But the local mafia strikes back and tries to get rid of him. Will he succeed? It is the first movie directed by Bandit Ritthakol.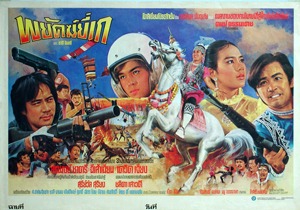 Year

: 1983



Thai title

:

พยัคฆ์ยี่เก




English title

: The Opera Hero



Rating

: 5/5


Director

: Kom Akadej



Main actor

: Sorapong Chatree,Sor Asanajinda,Manop Aussawathep,Pipop Pupinyo,Panna Rittikrai,Somsak Chaisongkram,Kom Akadej,Note Chernyim,Supakorn Srisawat,Chat Mongkolchai,Rith Luecha


Main actress

: Suriwan Suriyong,Piathip Kumwong
Thai movie พยัคฆ์ยี่เก was released in year 1983 and last 1h50mn. It was released under VHS format. A Hong Kong version, also released under VHS format, lasts 1h30mn. The movie is directed by Kom Akadej. Two Hong Kong actors are featured, i.e. David Chiang and Norman Chu. On the movie poster released in Hong Kong, they are of course shown preeminently. A Likay (Thai folk traditional theater) troupe led by teacher Pong (ครู) (Sor Asanajinda) performs in Sukhothai. The main Likay actor is played by Tuan Tong (Sorapong Chatree) and gets a lot of flowers offered especially by ladies including Piathip Kumwong, wife of the village leader (ผู้ใหญ่). It makes the village leader (Manop Aussawathep) to be very upset so he storms the Likay theater with his ruffians (Pipop Pupinyo, Panna Rittikrai and Somsak Chaisongkram) to fight with Tuan Tong as he cannot accept that his wife (แม่ตัวดี) spends money on a Likay handsome actor. Both end up at the police station but the police head (Kom Akadej) finally releases Tuan Tong as he did nothing wrong. Back to the Likay theater, Tuan Tong is beaten by ruffians. A local doctor, called Thongdee, always gives free health care to the Likay troupe. Chased again by the ruffians, Tuan Tong and Note Chernyim have to steal David Chiang's jeep to flee. David Chiang, Suriwan Suriyong and Supakorn Srisawat (ดี๋ ดอกมะดัน) are brothers and sisters. Getting back his jeep, David meets Chompoo, Tuan Tong's sister, (ชลิดา เสาวดี) so he even learns Likay skills as he is enamoured. Suriwan is expert in deltaplane. A jewellery money exchange turns badly between Manop and Sothon (โสธร รุ่งเรือง). Sothon is shot by Chat Mongkolchai but he succeeds to flee. He hides the jewellery inside the Likay theater. David is also looking for Sothon so it creates a misunderstanding between Tuan Tong and David. Sothon is killed by ruffians using a deltaplane shooting harpoons but they are still looking for the missed jewellery. They burnt the Likay theater as retaliation. Teacher Pong sells one diamond to rebuild the theater. He has hidden the real jewellery through the fake jewels used in Likay costumes. As Chat failed to capture Pong and is even shot by David, he is replaced by โดม สิงโมฬี. Ruffians storm the Likay theater again during a performance. Teacher Pong is shot by the ruffians with harpoons and killed. Chompoo is captured as she is wearing half of the real jewellery. The ruffians are led by Norman Chu, doctor Thongdee (ชาลี อินทรวิจิตร) and Rith Luecha. David and others Likay male actors (Note Chernyim...) are also captured. Tuan Tong and Suriwan storm the campment. Multiple fightings and shootings happen. Most of the protagonists die except Tuan Tong, Suriwan and his sister.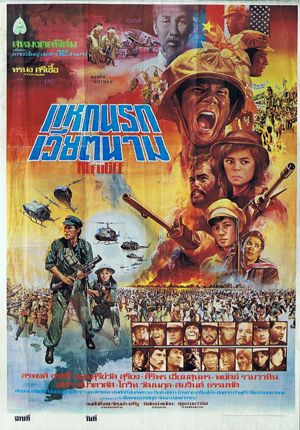 Year

: 1983



Thai title

:

แหกนรกเวียดนาม




English title

: Refugee



Rating

: 3/5


Director

: Toranong Srichua



Main actor

: Sorapong Chatree,Manop Aussawathep,Lak Apichat,Krailat Kriengkrai,Kowit Wattanakul,Somsak Chaisongkram,Chaiyan Sorakrai


Main actress

: Suriwan Suriyong
In South Vietnam, protests happen to ask for US GI departure. The movie takes place in 1975 when America was leaving Vietnam. During Vietnam war, Thailand sent soldiers to South Vietnam to support USA as a partner. Last Thai soldiers (including veteran actor Lak Apichat) are about to leave also but their leader called Cobra (Sorapong Chatree) need them to perform a last task. Cobra and his team get support from Susan, a south Vietnamese soldier. They need to extract Nai Pol from the airport. Nai Pol is an important prisoner (นักโทษสำคัญ). Thanks to Vietnamese uniforms (สหาย), they succeed to infiltrate the base and release the prisoner. Salambo (Suriwan Suriyong), daughter of Nai Pol, joins them. A boat is waiting to evacuate them from Vietnam but Vietnamese soldiers will not let them go so easily. Arrived at the beach, thousands of boat people try also to flee. Susan refuses to leave and dies there. Some boats with Vietnamese soldiers are following them. In the sea, they find 3 stranded people, a banker, a prostitute and a mercenary. To avoid being captured, they have to stop by an island and dynamite their boat to destroy the military boat chasing them. But they have no way to quit the island. Another Vietnamese boat with their tough leader (Manop Aussawathep) arrives on the island to chase the Thai soldiers. Traps are placed in the jungle. Communist soldiers are displayed as heartless, i.e. killing helpless villagers (Krailat Kriengkrai). Dissensions appear as the banker, the mercenary and the prostitute want to go their own way. Tension and stress happen in the humid jungle causing some Thai soldiers to become crazy and less aware of dangers. Vietnamese soldiers defeated America but Thai soldiers are not willing to die one by one. Pol has hidden some microfilms in his leg. It contains the list of Vietnamese sympathizers in Thailand. So it is very important to avoid Bangkok becoming another Saigon. It also contains proofs that USA considered sending a nuclear bomb on Hanoi. The movie ends with various harsh fightings between Thai soldiers and Vietnamese soldiers. Only a limited number of Thai soldiers leave the island alive. Movie แหกนรกเวียดนาม / Refugee is directed by Toranong Srichua, a Thai veteran director well known for his action movies. This movie had a 12M baht budget.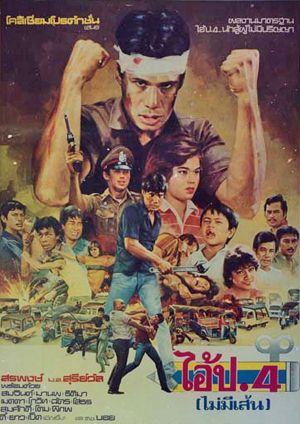 Year

: 1983



Thai title

:

ไอ้ ป.4 (ไม่มีเส้น)




English title

:



Rating

: 4/5


Director

:



Main actor

: Sorapong Chatree,Pipop Pupinyo,Kowit Wattanakul,Panna Rittikrai,Note Chernyim,Manop Aussawathep,Chat Mongkolchai,Somsak Chaisongkram


Main actress

: Suriwan Suriyong,Metta Roongrat,Sarinthip Siriwan,Thitima Sangkapitak
Leu (Sorapong Chatree) is a poor Tuk Tuk (สามล้อ) driver and has difficulties to find money to pay his son Tawan school fees. The headmaster (Sarinthip Siriwan) has limited understanding. One day fightings erupt with ruffians asking for protection fee to a Tuk Tuk driver. Leu and his friends (Panna Rittikrai, Note Chernyim) help. Leu hits violently Pipop Pupinyo. Yot (Manop Aussawathep) is head of ruffians. Kowit is a policeman but he cannot help that much. Wan (Thitima Sangkapitak) is owning a street restaurant, where Tuk Tuk drivers always eat. Tuk Tuk needs to pay a parking fee despite it is a public road. Leu is aggressed again while driving his Tuk Tuk so he is late at school to pick up his son. Teacher Panit (Suriwan Suriyong) sends his son back home. The teacher Panit complains on Leu not taking care enough of his son. Fighting erupts with ruffians looking for troubles with the teacher Panit but she has good fighting skills also. Panit is in fact the daughter of Yot. Ruffians fight again with the Tuk Tuk drivers as they refuse to pay extortion fee. They all end up in police station. Thanks to bad influence (อิทธิพล) of gangster Sia Boon Mak, ruffians are released first. The owner of Tuk Tuk cars pay finally for the release fee as the drivers are just renting the cars so they have no money. Leu is very late picking up his son so he meets the teacher again at his home. Sia Boon Mak (นักเลงใหญ่) forces Yot to work with him as he threatens his daughter. Brakes are damaged on Leu's Tuk Tuk as a warning. Tawan's mother, former teacher, died many years ago in a bus accident. Both Leu and Yot ended their studies at ป.4 level. Panit would like her father Yot to stop his dirty ways to do business (วิธีการสกปรก) by exploiting other poor people. Yot argues he had no choice as the society doesn't give a lot of opportunity to succeed for people ending their studies at low level (ป.4). Following his daughter pressure and wishing to change his life, he agrees to stop. Meanwhile Sia Boon Mak's ruffians cause Leu's Tuk Tuk to have an accident and his son dies. Leu promises to revenge and refuses to see Panit anymore. Panit proves him that her father is not involved in his son's death. Yot is now on Leu's side. Leu fails to kill Sia Boon Mak but injures him. As revenge Yot is shot and killed. Wan is kidnapped and killed by Sia Boon Mak. It is too much and Leu assisted by Panit and an army of Tuk Tuk drivers storm Sia Boon Mak's den. Police led by Kowit finally arrives. Leu doesn't perform self justice and lets police to arrest Sia Boon Mak. Justice will be performed but Leu has to lose his son for this justice to happen… Movie director is มนู วรรณายก. This movie was released in VHS format but never in VCD or DVD formats.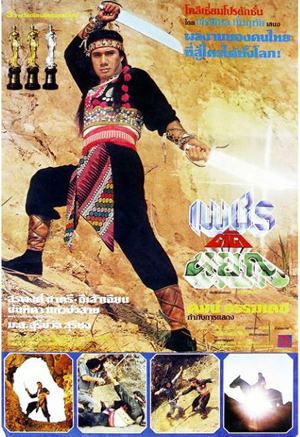 Year

: 1982



Thai title

:

เพชรตัดหยก




English title

:



Rating

: 4/5


Director

: Kom Akadej



Main actor

: Sorapong Chatree,Lak Apichat,Dam Datsakorn,Phairoj Jaising,Chat Mongkolchai,Kecha Plianvithee,Somsak Chaisongkram,Pao Porapak,Pipop Pupinyo,Norman Chu


Main actress

: Suriwan Suriyong,Nanthida Kaewbuasai
Thai movie เพชรตัดหยก was released in year 1982 and lasts 1h54mn. It is a VHS featuring the movie in format 4:3 instead of 16:9 so left and right parts of the original image are lost. Kom Akadej is the movie director. The main character, Lao Thong, has special skills such as running very fast or jumping very high. This movie is considered as part 2 of Thai movie เสือภูเขา / The mountain lion (1979). Lao Thong (Sorapong Chatree) is a Meo hill tribe villager. Lao Thong's wife (Suriwan Suriyong) and his son are killed by ruffians led by Dam Datsakorn storming a Meo hill tribe village to steal the cattle. Lao Thong has to get revenge. Tong Chi (Lak Apichat) joins him. Lisu village leader wishes to marry his two daughters including Asuma (Nanthida Kaewbuasai). Per local customs, the husband (พิธีเลือกคู่) needs to win a fight between all contenders. Tong Chi is about to win but ruffians including Pao Porapak and Chat Mongkolchai storm the Lisu village and kidnap Asuma. Lao Thong helps and releases Asuma. He refuses her hand as he is under mourning period but promises to help getting guns to be able to fight against ruffians. In another village, Lao Thong helps a lady aggressed by thugs. She has same face as his former wife. Her name is Soyi and she has good fighting skills also. She is carried by Pipop Pupinyo and Somsak Chaisongkram. Lao Thong buys guns from her brother Lao (Phairoj Jaising), who tries to get rid of him and Lak. Soyi helps Lao Thong to flee so causing her brother's ire. A mysterious soldier (Hong Kong actor ฉีเส้าเฉียน / Norman Chu), called Norman, helps Asuma and her sister aggressed by ruffians. Tong Chi fights against Norman as he believes he tries to seduce Asuma. Lao Thong and Norman also fight. Norman asks to meet Lao to buy weapons. Norman kidnaps Soyi as he wishes to infiltrate the ruffians. Lao tries to release his sister but he is defeated by Norman. Lao Thong releases Soyi and takes away the weapons with Tong Chi. Lao Thong defeats Norman but spares his life. Tong Chi hides weapons inside Lisu village. The village is stormed by ruffians. All gather to storm the ruffians' place. The big leader is identified as Decha (Kecha Plianvithee). Fightings and explosions occur with all ruffians being killed but unfortunately Lao and Tong Chi also die.
---