Increase or decrease font size for easier reading : A+ A-
Neramit
Neramit (1915-2005) - อำนวย กลัสนิมิ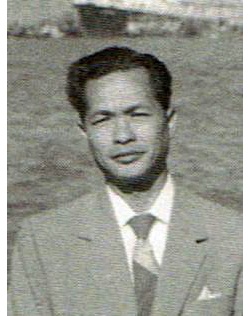 Umnuai Klatnimi / Neramit (ครูเนรมิต) has directed and produced more than 81 movies.
This Neramit movie page contains 26 records.
---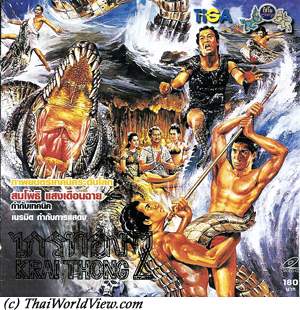 Year

: 1985



Thai title

:

ไกรทอง 2




English title

: Kraithong 2



Rating

: 3/5


Director

: Sompote Sangduenchai,Neramit



Main actor

: Sorapong Chatree,Sombat Methanee,Sor Asanajinda,Lor Tok,Lak Apichat,Der Doksadao


Main actress

: Ampha Pusit,Aranya Namwong,Supansa Nuengpirom,Duangcheewan Komolsen



Buy now

:

Thai movie ไกรทอง 2 was released in year 1985. It was released under VCD and DVD format by Tiga Company and lasts 1h33mn. The Betamax version lasts 1h49mn. The main difference is longer sequences with a Chinese master (อาจารย์). Main actors and actresses featured in this movie are Sorapong Chatree, Sombat Methanee, Sor Asanajinda, Lor Tok, Lak Apichat, Ampha Pusit, Aranya Namwong, Supansa Nuengpirom, Der Doksadao, Duangcheewan Komolsen. This time Kraithong faces a man, who has also the power to change himself into a fearful crocodile. Thong (Suphansa Nuengpirom) and Kaew (Ampha Nuengpirom) are Kraithong's wives. Wimala (Aranya Namwong) and Malaiwan (Duangcheewan Komolsen), former Chalawan's wives, are staying in a cave under the river. Sor Asanajinda is a powerful hermit. Sor asks Wimala (แม่นาง) not to disturb humans anymore. Meanwhile a crocodile takes away a baby and his father. The mother goes to Chinese shrine to ask help from a Chinese master (Lor Tok). Der Doksadao and เหี่ยว are playing medium assistants in the Chinese shrine. A funny and long sequence featuring the master showing his surnatural skills towards Der Doksadao is present in the betamax but cut in the VCD version. A government official offers a reward to kill the crocodile. The crocodile continues his rampage and attacks a floating market, humans and even a buffalo. Kraithong visits a master mentioning that crocodile Chalawan is back. The crocodile is in fact half human (Lak Apichat) half spirit (จระเข้ผีสิงห์). Lak agresses Chalawan's wives in the cave. The Chinese master, despite his supernatural skills, is killed by the crocodile. Some scenes where Lor Tok is featuring his flying skills are cut from VCD but present on the BetaMax. The crocodile then attacks the house where Thong and Kaew are living. After a rampage, Kaew is kidnapped by the crocodile played by Lak Apichat. Wimala wishes to use Lak to take revenge over Kraithong. Chalawan is back per incantations from Sor. He is upset that his wife Wimala replaces him so fast. So Wimala pushes Lak to kill Chalawan. Upset about Kaew, Kraithong heads towards the cave. He faces Lak, already injured by Chalawan, and succeeds to defeat him. Chalawan then defies him again. Following an epic fight, Chalawan is defeated again and Kraithong brings Kaew back.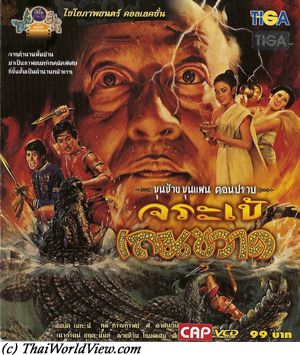 Year

: 1982



Thai title

:

ขุนช้างขุนแผน ตอนปราบจรเข้เถรขวาด




English title

:



Rating

: 3/5


Director

: Sompote Sangduenchai,Neramit



Main actor

: Sombat Methanee,Sor Asanajinda,Toon Hiransap


Main actress

: Naowarat Yooktanun,Duangcheewan Komolsen,Janthana Siriporn



Buy now

:

This movie is based on the folklore story "Khun Chang Khun Paen" (ขุนช้างขุนแผน) but only on a limited part of the whole story. During Ayutthaya period, a middle age man, Master Taen (อาจารย์เถร), has strong magic knowledge (วิชา) so can seduce women through spells and can transform himself into a ferocious crocodile. His young apprentice (ลูกศิษย์) can also become a fierce crocodile. Young ladies Simala and Soifa are the wives of noble Phra Phi but Phra Phi spends all nights with Simala. Soifa becomes very jaleous and asks Master Taen to help her. Master Taen uses black magic incantations. Simala and Phra Phi get tortured like voodoo puppets. Due to incantations (พิธี), Simala gets a defigured face so that Phra Phi goes back to Soifa. Phra Chumpoon, Phra Phi's brother, tries to defend Simila. Soifa asks Master Taen for a love filter to force Simala having an affair with Phra Chumpoon so that she can be repudiated by Phra Phi. Nothing happens but Phra Phi nevertheless chases her. Phra Chumpoon asks for his father's help. The father, Paen, sees that his son is under spell influence. Soifa starts to panic. The king orders to arrest Master Taen but Master Taen and his apprentice become crocodiles to kill the soldiers. A reward is offered to catch the crocodiles. Paen searches for evidence such as wax effigy inside the bedroom. But nothing found as Soifa hides it well but Paen succeeds to find it and breaks the spell (พิธีแก้) for Simala. Master Taen sends an evil spirit to fight Paen but Paen's baby spirit (กุมารทอง) helps him. Master Taen is arrested by Phra Chumpoon. He refuses to break the spell for Phra Pi. Simala and Soifa need to show their purity (บริสุทธิ์) by walking without pain on hot charcoal. Soifa fails (ความดีต้องชนะความชั่ว) and is chased in Northern Thailand. The two crocodiles continue their rampage until they are stopped by Paen and Phra Chumpoon. Master Taen is defeated and killed by Phra Chumpoon. Characters are similar to traditional theatre "Like" (ลิเก), i.e. the leading actor (พระเอก), the leading actress (นางเอก), the jealous girl (นางเอก), the funny and hilarious supportive maids (ตัวตลก). This is another movie from famous Chaiyo productions and produced by Sompote Sangduenchai. This is the fourth movie including crocodiles killing human again. The previous movies were Crocodile (จระเข้ - 1980), Kraithong (ไกรทอง - 1980), Kraithong 2 (ไกรทอง 2 - 1985). As often with Sompote productions, it includes light salacious content, humorous dialogues and kitsch Fx (Yak flying).



Year

: 1981



Thai title

:

พระรถเมรี




English title

:



Rating

: 3/5


Director

: Sompote Sangduenchai,Neramit



Main actor

: Toon Hiransap,Dam Datsakorn,Ron Rittichai,Sithao Petcharoen,Sompong Phonmitr,Sukon Koewliam


Main actress

: Ampha Pusit,Supansa Nuengpirom,Duangcheewan Komolsen,Janthana Siriporn,Metta Roongrat



Buy now

:

This movie is based on Southern Thai Local Literature. Twelve daughters are abandoned by their parents, who are too poor to educate so many children. The twelve daughters are rescued by a "Yak" woman who promises to take care about them as her own daughters. She deceived them and force them to drink a potion that transform the young girls into beautiful maidens. They escape and are rescued by a Prince, who falls in love with the youngest girl, called Sip Song. He agreed to marry the twelve girls. Once again, the "Yak" woman deceived and force them to drink a potion that makes them 8 months pregnant. The Prince, disappointed by this unexpected pregnancy, expels them and they are imprisoned in a cave, where the "Yak" woman has their eyes removed in order to make an ever young potion for her. Blind and with no food no eat, the ladies eat their new born babies except the son of Sip Song who is raised by a gentle "Yak". The son is called Phrae Rot Meri. Getting older he ran a cock fight to make a living for the 12 ladies. Becoming an adult, he has a deal with the Prince and goes to the "Yak" country to get more magic potions in order to get freedom for the 12 ladies including his mother. But the "Yak" woman is doing all possible tricks to stop him...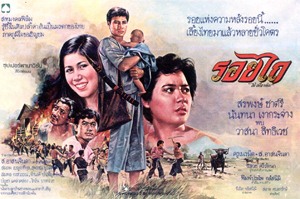 Year

: 1979



Thai title

:

รอยไถ




English title

:



Rating

: 5/5


Director

: Neramit,Sor Asanajinda



Main actor

: Sorapong Chatree,Sor Asanajinda,Somphob Benjatikul,Sompol Kongsuwan


Main actress

: Nantana Ngao Krajang,Wassana Sitthiweth
Thai movie รอยไถ was released in year 1979. The movie lasts 1h48mn. Four versions were directed 1950, 1960, 1979, 1989. Same main actor (Sorapong Chatree) and same main actress (Nantana Ngao Krajang) as "The Scar" (แผลเก่า) - 1976 are playing. Other actors are สุพรรณ บูรณะพิมพ์, Sompol Kongsuwan, จำนง, จิตติน, โกร๋น บางกรวย. Movie directors are Neramit (เนรมิต) and Sor Asanajinda. Talui (Sor Asanajinda), หมอลุย, is a bit crazy but respected as a father by Leu. Leu (Sorapong Chatree) losts his two buffaloes by gambling to Plien. Phan (Wassana Sitthiweth) blames him for this. Leu is brother in law (พี่เคย) of Phan. Leu is married to Pheuan (Nantana Ngao Krajang) and is having one child. Finally Leu defeats the ruffians by fighting as they are unrespectful to Phan. The ruffians (นักเลง) are wishing to take Phan and Pheuan as wives. Oon (Somphob Benjatikul) always wanted to marry Pheuan but he was too late. Bua, the mother, is helping Oon. Bua is upset with Leu as he is poor and lost his mother's heritage by gambling. Oon tries to reignite his love (ย้อนรัก) with Pheuan, who is now considering fleeing from Leu. Pheuan has pity on Leu (ข้าวเปล่าอร่อยดี) and her son so she keeps crying. While Leu is busy repairing the roof, Oon forces her to come as she is still undecided until the last minute. Wedding is happening soon. Oon is worried that Leu will bring a mess and wants to avoid a bloody celebration (ฉลองกับเลือด). Likay is organized. Leu brings his son to Phan and promises to get revenge up to Bangkok as he suffered a lot. Meanwhile Leu hears about the forthcoming wedding. He finally escapes with Pheuan but ruffians are chasing them. He gets injured through a fight versus too many opponents. Talui diverts their attention thanks to firecrackers and helps him to flee. Oon prevents the village headman to use a gun to shoot Leu. The village headman is upset having his men injured so they are looking after Leu. Talui helps Leu same as a father towards a son. Phan takes care of Leu and his son while Leu is sick. Leu understands Phan would have been a better wife than Pheuan. Meanwhile Talui prepares some tricks against the ruffians. The movie ends tragically. Loi, Pheuan and Phan's brother, and Talui die while protecting Leu's house. Even their mother die also. Oon, recognizing his mistake, accepts to give back Pheuan but Leu refuses. He realises too late that Talui is his real father. Having nothing left, he finally quits the area with Phan.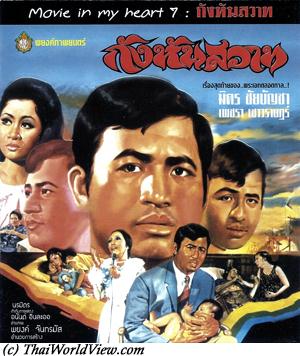 Year

: 1974



Thai title

:

กังหันสวาท




English title

:



Rating

: 5/5


Director

: Neramit



Main actor

: Mitr Chaibancha,Sukon Koewliam,Krai Kanchit


Main actress

: Petchara Chaowarat



Buy now

:

It is the last movie fully completed by Mitr Chaibancha before his death. The movie was shot in 1970 but only released in 1974 as the team was not in the mood to complete the movie after Mitr Chaibancha's death. The movie features Thai superstars Mitr Chaibancha / Petchara Chaowarat and also Margareth Lin, Hong Kong actress. Lit (Mitr Chaibancha) is Lin's boyfriend (แฟน). He is coming from a well-off family (ลูกผู้ดี) but Lin is coming from a poor family (คนจน). Lin's mother is worried as she doesn't see any future to this relationship. Her friend Tiu also tells her this love is impossible. Lit's parents introduces Duangporn, a young lady from Hong Kong, to him. They often played together during their childhood. She is perfect (สวย, เรียบร้อย, มีความรู้). Lin is informed by Tiu, who saw Lit and Duangporn together but Lit loves Lin so he is not willing to marry Duangporn despite his parents' pressure. Duangporn is aware of Lit's hidden love. At evening time, she makes him drink alcohol so that he has no strength to go out to see Lin (เด็กสมัยนี้ไม่อายหรอก). Lin waited whole night. Lit has to go back to Bangkok without seeing Lin in order to bring Duangporn back home. He simulates a car engine issue so that Duangporn has to go first. He then can see Lin freely. They spend the night together but Lin's mother doesn't trust Lit as she believes Lit only plays with a countryside girl (เด็กบ้านนอก). Lit is too shy to say the truth to his parents and only tells the truth to Duangporn. She is so sad so she tells the truth to Lit's parents also. Lit's parents pressure Lin's parents to forbid any more meeting (ติดต่อ) together. Duangporn goes back to Hong Kong to finish her studies. But Lin is pregnant. Lit's mother refuses any wedding but Lit's father accepts that Lin can stay in their home. Lin needs to become a high society (ผู้ดี) lady in a short time but it is not an easy task due to the pressure put by Lit's mother. During a party Lin meets her friend Tiu, working as waiter, so being very happy and causing Lit to lose face. Lit goes during 6 months to Hong Kong with his father to open a company. Lin's mother is very sick. She dies while Lin is giving birth. Lit's mother makes a deal with Lin's father. She gives him 20 000 bath to get the baby and to never see again them again again (ดูถูกคนจน). Lin is hit by a car and sent to hospital. Meanwhile her father spent all the money gambling. Lit comes back to Thailand late and is is not aware of anything. Only Tiu helps Lin at the hospital. Lin's father lies to Lit saying that Lin flees away with Tiu and abandoning her baby. Duangporn tries to comfort Lit who keeps indulging in alcohol to forget Lin. They finally marry. Tiu is having issues with ruffians as he needs to reimburse Lin's hospital fees to them. Lin needs to sing to earn money to reimburse them. Many nice old songs are sung by Lin. By luck Lin meets an old friend of Lit. The truth is now known and all the evil done by the mother uncovered. Lit's father arranges to pay back the debt but during a fight with the ruffians, Lin is injured at the head. It takes time for her to recover. Duangporn welcomes her back home. One night, Lin hears Lit and Duangporn discussing. She hears that Duangporn has decided to go back to stay with her father in order that Lin and Lit can have happiness. She leaves their home unwilling to break Duangporn happiness with Lit as she has been so kind to her. She learns that Tiu has been killed by ruffians. Seeing no future to her life she wishes to die. Finally a nun convinces her to enter Buddhist nuns' community to find happiness and inner peace. Despite Duangporn's request she confirms her final decision. Strong compassion and gratitude feelings happen in this movie.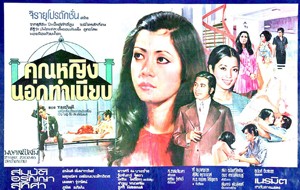 Year

: 1974



Thai title

:

คุณหญิงนอกทำเนียบ




English title

:



Rating

: 4/5


Director

: Neramit



Main actor

: Sombat Methanee,Jamroon Nuatjim


Main actress

: Aranya Namwong,Mayurachath Muarnprasitivej,Suthisa Putnuch,Metta Roongrat,Chosri Misommon,Marasri Bangchang
Thai drama movie คุณหญิงนอกทำเนียบ was released in year 1974. It features Sombat Methanee as main actor and Aranya Namwong as main actress. The movie is lost in Thailand but a sequence of 48 minutes remains to be seen. It is the final sequences of the movie. Supasatee (Aranya Namwong) also called Sajee has arguments with the son, who treats her as a minor wife (เมียเก็บ). The father is Chit (Sombat Methanee). His younger sister (Metta Roongrat) also doesn't accept that Sombat has a new younger mistress. Sajee and Chit deny any wrongdoing. Chit sends Sajee back to the slum through his mercedes so people are gossiping including her own grandmother (Chosri Misommon). Her own grandmother tells her not to forget her own roots but Sajee wishes to climb the social ladder without taking in account other people's critics. Chit is celebrating the birthday of Suthisa, his wife (Suthisa Putnuch). Metta brings doubt in Suthisa's heart but is in fact disappointed that Chit would choose Sajee over her! It causes Lady Suthisa to die as she has a fragile heart already. Even Kaew (Mayurachath Muarnprasitivej), Sajee's best friend and Chit's daughter, believes Sajee wants to take the place of Suthisa. Finally romance happens between Sajee and Chit. The grandmother believes Sajee will be back as same as lotus, she comes from dirty slum soil so she cannot adapt to rich soil. Kaew is pregnant. Sajee has to find an abortion doctor for her. One day while driving with Chit, she sees a woman hit by a car. It is her own mother. Sad event showing she starts forgetting her roots. Chit is also having heart issues. His new wife Sajee gets rejected as Lady nomination (คุณหญิง) as she is not coming from a proper background. Chit ends up at the hospital where Sajee asks to modify the heritage terms. Worried about heritage, Chit's children cause their father's death by asking too many questions instead of letting him rest. On the opening of the testament, Chit's children realize Sajee is not asking for a single baht and is just going back to her slum. Rich people looked wrongly at Sajee. She was the one having a good and true heart.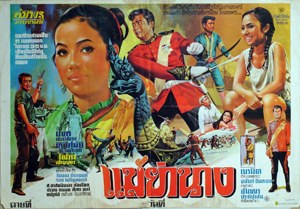 Year

: 1970



Thai title

:

แม่ย่านาง




English title

:



Rating

: 5/5


Director

: Neramit



Main actor

: Mitr Chaibancha,Sor Asanajinda,Sithao Petcharoen,Lor Tok,Preuhat Boonlong,Rong Kaomulkadee


Main actress

: Pissamai Wilaisak,Sopha Sataporn,Kaenjai Meenakanit



Buy now

:

แม่ย่านาง is a 1970 movie in VCD format featuring a still colorful picture and lasting 1h54mn. An additional 30mn reel (the reel number 2) is available through a Thai collector. Young lady Prang (Sopha Sataporn) is waiting for Jiaw (เด็กวัด) to give alms (ตักบาตร) to the monks but he doesn't come today. Jiaw (Mitr Chaibancha) is a temple boy with a kind heart (ใจบุญ) so seeing Jom and his friends trying to steal money donated to the temple, he tries to prevent them to rob money to buy alcohol. Unfortunately he gets accused by Jom so the abbot believes he is the robber. Jiaw is chased from the temple. He decides to sell food (ขายของ) with his two friends by navigating on a boat on river and canals. A mysterious spirit Mae Ya Nang (ผีหลอก) (Pissamai Wilaisak) on the boat bow helps them to get business. Jae (Kaenjai Meenakanit), a shop vendor, likes Jiaw a lot but he is not interested. Sithao Petcharoen has issues with his wife as she doesn't accept he has mistresses. Prang is seen as a young sister (น้องสาว) only by Jiaw. Jiaw seems to love his boat more than anything else despite strong interest from Jae and Prang. Jae is under a charm (ถูกเสน่ห์). A local villager has recruited a black magician (Lor Tok)(หมอผี) to make a love philter to seduce Jae. As uncle Man (พฤหัส บุญหลง - Preuhat Boonlong) breaks the spell, the black magician tries to kill uncle Man. As it fails, he sends Jom and his team protected by magic tattoos. Once again the spirit Mae Ya Nang (แม่ย่านางเรือ) protects Jiaw. In a previous life, the mysterious lady and Jiaw knew each other. The mysterious lady was a princess (ลูกหญิง). As the King's boat (พระองค์) was attacked by pirates, the King ordered Jiaw to take away the princess and to protect her. Jom, who was the head of soldiers, was treacherous to his King and killed him. Sor Asanajinda is the father of Jom. Before dying, Jiaw's friend succeeded to reach him and told the truth about Jom. Spade fighting happened between Jom and Jiaw. Jiaw won and Jom died (ทรยศ). The princess didn't trust the uncle Sor and asked Jiaw to organise their escape. Jiaw was split between his love to the princess and the love to the kingdom. The uncle Sor asked him to leave to preserve the princess. As he finally refused, he was killed by a guard. Knowing his death, the princess got suicide. Back to the present, the black magician sends Jom to kill Jiaw and the uncle Man. Prang and Jae are kidnapped by the black magician (อาจารย์). Jiaw shall avoid any bad actions (จ้องเวร จ้องกรรม) to hope being reunited with the princess one day. Jom kills the black magician as he made a love philter for himself to seduce Jae and Prang instead of doing it for Jom. Through a final fight with Jom, Jiaw is killed while protecting the abbot (in fact the king in a previous life) with his own body. Jiaw failed to protect the King in his previous life but in this life, he saves the monk. Jiaw and the princess are reunited in heaven. The 1h54mn movie is really great but the additional 30mn reel reveals additional details of the movie: Jae is upset that Jiaw prefers to sleep on the boat than with her. Jiaw helps to prevent a kidnapping of Jae. Sithao suggests Jom to visit the black magician to get spells. He is a bad guy always trying to abuse for his own purpose people asking for love philter. Through a sexy scene with an unknown veteran actress, the black magician makes a love philtre to seduce her instead of doing one for her to seduce back her husband Sithao. It is highly probable that this scene would have been cut on any VCD release. Seeing the power of love filters, they recommend the black magician to the villager trying to seduce Jae. As old movies were long, each actor / actress always had the opportunity to have his own long scene to please his fans. It is also very frequent to see Thai people onlookers in outdoor scenes such as market. It was additional potential customers to come watching in cinema to see if they were in the movie! The original movie features 5 songs but the DVD only features 1 song.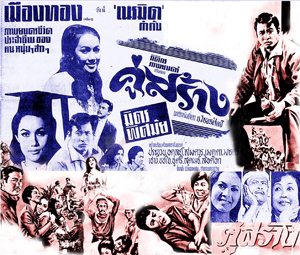 Year

: 1970



Thai title

:

คู่สร้าง




English title

:



Rating

: 3/5


Director

: Neramit



Main actor

: Mitr Chaibancha,Sukon Koewliam,Prachuap Ruekyamdee,Lor Tok,Adinan Singhiran,Somkuan Krajangsat,Adul Dulyarat


Main actress

: Pissamai Wilaisak,Metta Roongrat,Chosri Misommon
Thai movie คู่สร้าง was released in year 1970. It features Mitr Chaibancha as main actor and Pissamai Wilaisak as main actress. Other actors are Sukon Koewliam, Prachuap Ruekyamdee, Lor Tok as medium (หมอไสยศาสตร์), Adinan Singhiran, Somkuan Krajangsat, Metta Roongrat, Chosri Misommon, Adul Dulyarat. The movie is lost in Thailand but a trailer of four minutes remains to be seen. Various short sequences show Pissamai being kidnapped by Mitr, some hill tribes, some shootings, Mitr angry with Prachuap and fighting with him. Director is Neramit. A summary of the movie is still available in old Thai stars magazines. Pissamai is playing Napalai, brave young lady. Fifteen years ago, Napalai was a princess from a small kingdom in North of Thailand. Her father, i.e. the King, was killed by ruffians. Those ruffians were never arrested. One day, an injured man (Prince Phumintara) gets cured by Napalai and he gives her a gem as reward. This gem belonged previously to Napalai's father so it could help to find those ruffians and get revenge. Mitr is playing Prince Phumintara. Phumintara is the son of the man, who ordered to kill Napalai's father. How will Napalai take revenge? Her mother suggests her to inject poison to her enemies. Will she be able to kill the father of the man she now loves?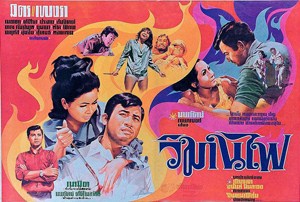 Year

: 1969



Thai title

:

วิมานไฟ




English title

:



Rating

: 3/5


Director

: Neramit



Main actor

: Mitr Chaibancha,Prachuap Ruekyamdee,Sukon Koewliam,Joomjim Khemlek,Choomporn Theppitak,Pipop Pupinyo,Preuhat Boonlong


Main actress

: Petchara Chaowarat,Metta Roongrat,Somjit Sapsamruey,Boosara Narumit
Thai movie วิมานไฟ was released in year 1969. This movie features Mitr Chaibancha as main actor and Petchara Chaowarat as main actress. The movie is lost in Thailand but a trailer sequence of four minutes is left to be seen. Other actors and actresses are Metta Roongrat, Prachuap Ruekyamdee, Somjit Sapsamruey, Sukon Koewliam, Joomjim Khemlek, Choomporn Theppitak, Pipop Pupinyo, Boosara Narumit, Preuhat Boonlong. During a short sequence online, Petchara is cutting Mitr's arm with a knife as it looks like Mitr is behaving as butterfly with other women.



Year

: 1969



Thai title

:

ลอยกระทง




English title

: Loy Krathong



Rating

: 3/5


Director

: Neramit



Main actor

: Mitr Chaibancha,Adul Dulyarat,Boo Wibunnan,Adinan Singhiran,Prachuap Ruekyamdee,Lor Tok,Tat Ekathat,Sukon Koewliam,Adul Dulyarat,Joomjim Khemlek,Pipop Pupinyo


Main actress

: Petchara Chaowarat,Metta Roongrat,Wassana Chalakorn,Tukata Jindanuch,Mom Chan Phuangwan
Thai movie ลอยกระทง was released in year 1969. It is a 16mm film so in mute state and no complete summary of the movie is left. The movie is incomplete as only 2h08mn is left. Mitr Chaibancha, Adul Dulyarat, Boo Wibunnan are watching ladies Petchara Chaowarat, Wassana Chalakorn, Metta Roongrat launching krathongs in the river during Loy Krathong festival. A speed boat makes Petchara fall in the water. Mitr rescues her. The speed boat is driven by Petchara's brother. As he dislikes his sister meeting the three young men, fighting happens. The father Tat Ekathat interposes himself but he doesn't like Mitr either. The father forbids them to meet. The movie is named Loy Krathong but the movie is about Loy Krathong festival only at the beginning of the movie when both Mitr and Petchara initially met. The movie is then more an action movie. Mitr and Petchara try to help a young kid tentatively treated by a tribe shaman (Lor Tok). Other villagers interpose as they are not used to western medicine. At nighttime one of the villagers (Pipop Pupinyo) brings the kid for injection. Finally Mitr sympathizes with the shaman and ends up taking care of several children! Metta is aggressed by three ruffians and gets help from Mitr and also a group of children (including famous child actress Tukata Jindanuch). Those children are mischievous. Disappointed not to get Mitr's love, Metta ends up to be drunk. Metta does use a trick on Petchara in order for Mitr to be disappointed by her. Metta prevents her to see Mitr. Mitr and Lor Tok have arguments with policemen and end up in jail. Prachuap Ruekyamdee releases them by using violence and threatening policemen. Mitr injures by the accident a policeman. Arguments are happening between tribe kids and Thai local kids. Petchara is their teacher. Adul Dulyarat, a policeman officer, tries to seduce Petchara. The father Tat Ekathat threatens his daughter of closing the school. Tat Ekathat is aggressed by thieves on a mountain road. Luckily Mitr, Prachuap, Lor Tok are around and chase away the thieves. The three friends realise that Boo Wibunnan is trafficking drug. Behind this traffic, there is involvement of Tat Ekathat and ruffians leader. Fist fighting erupts involving Adinan also. Tat Ekathat stops everybody. It is discovered that the candles on the krathong contain explosives. It looks like Boo Wibunnan and Lor Tok die in an explosion. Mitr and Prachuap are arrested by Adul and Sukon Koewliam, a policeman. They get transfered under military authority, who releases them. Metta is captured with ruffians. Two policemen gets captured also. Meanwhile Mitr follows up Adinan but gets injured by Ekathat's fellow worker. Mitr hides in the school and is treated by Petchara. Adul discovers Mitr in Petchara's room. Things get worse as Petchara is kidnapped and Mitr and Adul are locked in a room with Prachuap. They succeed to flee. Meanwhile Petchara is crucified by hill tribe villagers. Mitr fails to help her and is also crucified. Meanwhile Prachuap follows the ruffians leader and tries to prevent Adinan to rape Wassana Chalakorn. Adul with a bunch of policemen try to release Mitr and Petchara. Finally Prachuap and Wassana Chalakorn flee and release all the hill tribes children. Hill tribes villagers change side seeing their children now released. Ruffians blaze the village. A four minutes trailer is still available and showing some final scenes not present in the 2h08mn left to be seen. A final fight happens between Mitr and the ruffians leader.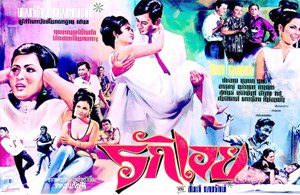 Year

: 1968



Thai title

:

รักเอย




English title

:



Rating

: 5/5


Director

: Neramit



Main actor

: Mitr Chaibancha,Sukon Koewliam,Prachuap Ruekyamdee,Adul Dulyarat,Choomporn Theppitak,Adinan Singhiran,Joomjim Khemlek


Main actress

: Metta Roongrat,Petchara Chaowarat,Chadaporn Wachirapranee



Buy now

:

A young lady called Wannee (Petchara Chaowarat) gets suicide in Passakorn's home and this latter (Mitr Chaibancha) gets accused of murder (ผู้ตาย). Adirek (Adul Dulyarat), lawyer, explains the whole story to the police inspector (Choomporn Theppitak). Oi (Metta Roongrat) and her sister Wannee were students. Wannee failed her exams despite being a good student as she didn't want to bring extra financial burden to her parents as they have already the younger sister's studies to support. Wannee found a job in a Bangkok dancing club directed by sexy directress Ratree (Chadaporn Wachirapranee). Pon (Prachuap Ruekyamdee) and Passakorn often party. Wannee met Passakorn in the dancing club. He liked her immediately (ผู้หวังดี). Passakorn is the son of a rich company owner but he is not really hard worker, spending a lot of money and going in clubs. Passakorn asked a few days to Wannee before talking to parents about their relationship. Wannee still had doubts on Passakorn's real feelings. Wannee got pregnant but Passakorn still didn't inform his parents about their relationship (ไม่ชื่อแล้ว, คนโกหก). When talking to his father, this latter shown him a photo of Adirek and Wannee together. He believed Wannee had betrayed him (ทรยศ). He went for London leaving Wannee puzzled and believing Passakorn refused to take his responsibility (ใจชั่ว). Passakorn stopped his friendship with Adirek also. Knowing that Wannee was pregnant and her difficult situation, Adirek proposed his help. Wannee and her mother went on countryside to deliver the baby quietly. Meanwhile Oi continued her studies and got closer to Adirek. As his father died in an accident, Passakorn had to flight back from London. Passakorn still couldn't forget Wannee and was drinking heavily every day. Oi got highest grade in her school and got a tuition for Japan offered to the school by Passakorn! Passakorn started a close friendship with Oi causing serious despair to Adirek and Wannee. Wannee's child was a born dead baby. Passakorn was still upset with Wannee believing she betrayed him (นางกากี. คนทรยศ). Passakorn had to marry with Urai following heritage arrangements. Wannee's father was upset with her (ลูกช่ัว) and only Oi was seen as a good girl. Wannee went to meet Passakorn to ask him stopping meeting her young sister and to move away. He refused. Being denigrated by her father and sister, Wannee organized Oi's kidnapping and got suicide in Passakorn's home so that he could get accused. Pon finally claims that he is the one who took the picture with Adirek and Wannee but he didn't think it will degenerate like this. Passakorn and Adirek resume friendship. Adirek and Pon look for a letter proving that Wannee died through suicide and not murdered by Passakorn. Uncle Wong (Adinan Singhiran) refuses to give it as he believes Passakorn is responsible of Wannee's death. During the trial, Passakorn, knowing he was unfair to Wannee, agrees he killed her. His friends succeed to get the letter and can show Passakorn innocence. Released and back home, Passakorn gets reunited with Wannee by using the same knife inhibited with poison to quit this world. This 1968 movie is 2h24mn long and still features a very colorful image. it is one of the best role of Mitr Chaibancha playing a bad guy. The real movie is longer as a trailer of 3mn48 is also available. It includes sequences in the jail that are not present in the VCD.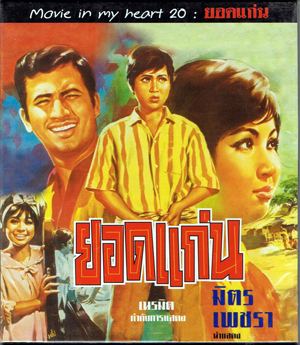 Year

: 1968



Thai title

:

ยอดแก่น




English title

:



Rating

: 4/5


Director

: Neramit



Main actor

: Mitr Chaibancha,Prachuap Ruekyamdee,Sukon Koewliam,Paen Pleumsachai


Main actress

: Petchara Chaowarat,Prim Praphaporn,Metta Roongrat,Mom Chan Phuangwan



Buy now

:

Thai movie ยอดแก่น was released in year 1968. Thai movie ยอดแก่น, directed by Neramit, lasts 1h57mn and still has colorful picture. Parts of the movie are missing. While being threatened by robbers, Khun Chak (Mitr Chaibancha) meets Raem (Petchara Chaowarat), a naughty young lady (เด็กเวร). Oon (Prim Praphaporn) is already engaged with Chak. Bancha is a bad man and Oon's aunt warns her as he is used to put drugs in drinks to abuse girls. Raem often comes to talk to Chak. Raem even gives his purse back to Chak mentioning that robbers lost it while fleeing. Raem has no mother and her father never took care of her. Chak believes Raem is a young man or a "kathoey" (กะเทย) as Raem has short hairs. In fact, Raem's father called Seua is the head of the robbers but he is not her real blood father. Finally Chak pays the father to adopt Raem (น้องบุญธรรม). Raem comes to Bangkok and helps first in domestic tasks. Arguments occur with Oon (อีเด็กบ้า). Chak asks her to stay calm (ต้องอดทน) as Oon has bad character and Raem can be bad mouth. Nit (Metta Roongrat) is engaged with Tanin (Prachuap Ruekyamdee), who is a policeman. Chak asks Tanin's help to clarify if Raem is a boy or a girl. They decide to use Nit for this task. Boramet (เด็กเกเร) is Nit's younger brother. He always spending a lot of money in gambling. He is also Oon's lover and their plan is to steal money as much as they can from Chak. Nit identifies that Raem (เด็กกะโปโล) is a girl. Oon, aware, accuses Raem to try to steal her fiance. She announces to break the engagement. Raem decides to flee the house to avoid causing trouble to Chak. Meanwhile Boramet has arguments while playing cards in an underground place and kills a man. The owner asks for 30 000 baht to keep silent. Oon, hoping to marry Boramet, is pushed away by him as he needs to find the 30 000 baht as soon as possible. Chak keeps looking for Raem. Unable to find Raem, Chak asks Raem's father, Seua. They decide to search together in Bangkok. Boramet steals his own father's money. Seua happens to be there at the same time. Fighting happens and Seua shoots Boramet. Buddhist Karma cannot be escaped as Boramet is in fact Seua's real son. Raem's real father is Khun Tiwa. Many years ago, Seua exchanges Boramet and Raem to revenge over Khun Tiwa. Bad deed causes bad act. Raem is reunited with her father Khun Tiwa and her sister Nit. Chak marries Raem.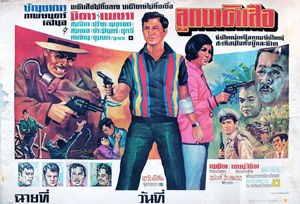 Year

: 1968



Thai title

:

ลูกชาติเสือ




English title

:



Rating

: 3/5


Director

: Neramit



Main actor

: Mitr Chaibancha,Adinan Singhiran,Taksin Jampol,Choomporn Theppitak, Lor Tok,Chao Klaewklong,Tawan Siriwat,Sompol Kongsuwan,Pramin Jarujareet


Main actress

: Petchara Chaowarat,Metta Roongrat,Somjit Sapsamruey,Preeya Roongrueng
Thai movie ลูกชาติเสือ was released in year 1968. The movie is lost in Thailand but a sequence of 27mn remains left to be seen. It is the first reel. As the reel is in 16mm format, the film is in mute state as such format requires live dubbing. It features Mitr Chaibancha as main actor and Petchara Chaowarat as main actress. Director is Neramit. Chao Klaewklong is having issues with ruffians. His wife Somjit Sapsamruey asks him to calm down. During the day he receives an envelope. Ruffians including Adinan Singhiran and Sompol Kongsuwan come back at nighttime when Chao Klaewklong is out. The ruffians kidnap one of his kids. Time passed. The kid has grown up and is played by Mitr Chaibancha. Mitr is a Thai boxer. All those defying Mitr get beaten. The head of ruffians (Pramin Jarujareet) wishes to shoot Mitr but Metta Roongrat interposes herself. Somjit cannot see properly. She is talking to Tawan Siriwat. She dies of heart attack. She gives him a ring before dying. Meanwhile the head of ruffians is attacked but Mitr is here to help. Adinan and the head of ruffians try to steal Lor Tok's taxi. Then they attack a truck. Metta is harassed at the exit of a nightclub but Mitr is here to help. Choomporn is present also and knocks Mitr. The big head of ruffians wishes to get something so threaten to cut Pramin Jarujareet's hand. The ruffians (Lor Tok, Adinan, Sompol) kidnap a man similar to Mitr Chaibancha and also Tawan Siriwat. Later on Pramin Jarujareet releases Mitr Chaibancha.



Year

: 1967



Thai title

:

ผู้ชนะสิบทิศ ภาค 2 ตอนบุเรงนองลั่นกลองรบ




English title

: The Conqueror of Ten Directions II



Rating

: 4/5


Director

: Neramit



Main actor

: Chaiya Suriyun,Chana Sriubon,Man Teeraphol,Rujira Isarangkul


Main actress

: Pissamai Wilaisak,Metta Roongrat,Karuna Yuwakorn



Buy now

:

This part of the second part of the "The Conqueror of Ten Directions" trilogy. Sadet (จะเด็ด) starts to be also named as Buren Nong (บุเรงนอง), his future name as a King. Sadet (จะเด็ด)(Chaiya Suriyun) is now staying in the kingdom of Phrae. Prince Sopinya from the kingdom of Hongsawadee is coming for an official visit to the kingdom of Phrae. Katima (Metta Roongrat) is also in Phrae. She is doing sword street performances to make a little money as she lost her purse. Khairoo, head of Hongsawadee swordmen, wishes to buy Katima's sword and has arguments with her. A soldier helps Katima. Katima is dressed like a man. Sadet doesn't recognize Katima and befriends with her. Sadet still uses sweet words with various princesses. Arguments happen between Sadet and Sopinya. Sadet succeeds to have Khairoo judged for malversation causing Sopinya's ire. The king of Phrae uses Sadet as councillor. Sadet is called under the name of Wang. Following Sopinya's bad influence, the king of Phrae finally decides to arrest Sadet. Sopinya proposes to the king of Phrae an alliance against the kingdom of Taungoo. Princess Kusuma (กุสุมา)(Pissamai Wilaisak) tries to warn Sadet and finds Katima in Sadet's room. It is too late. Sadet is imprisoned. Mangtra's help is needed. Mangtra is now the king of Taungoo. Taungoo's army besieges Phrae but needs to retreat. Taungoo's army is swapped away as night time in their encampment. Hongsawadee henchmen brings troubles during the blocus and Sopinya convinces Kusuma to follow him. Sopinya takes advantage over Kusuma while she is sleeping. Meanwhile taking profit of the mess, Katima succeeds to free Sadet and the other prisoners following fierce fights. Mangtra is angry with Sadet and claims he is a traitor (ทรยศ) as he stayed with Phrae instead of Taungoo. He threatens to cut his head following the 40 000 soldiers, who died for nothing. Hopefully the old monk can interfere and saves Sadet offering his own head as a guarantee. Sadet is ordered to seize Phrae and is offered 60 000 soldiers but he only requests 20 000 soldiers. If he fails, his head will be cut. Sadet wins a first battle over a fort on the way to Phrae thanks to a better strategy. Learning that Kusuma has been sent to Hongsawadee, he leaves the army and decides to go there. Sadet gets the confidence of king of Hongsawadee while Sopinya is away. Kusuma still loves Sadet and wishes to die as Sopinya forced her. A fire is provoked in Hongsawadee by Sadet's henchmen. Sadet steals Sopinya's boat and takes back Kusuma with him. The second opus features an impressive performance by actor Chaya Suriyun. The movie continues to mix romance and historical characters.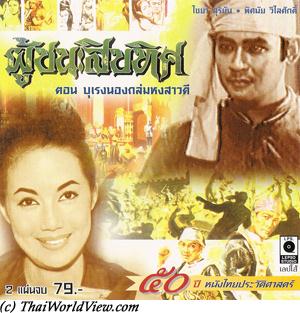 Year

: 1967



Thai title

:

ผู้ชนะสิบทิศภาคสมบูรณ์ บุเรงนองถล่มหงสาวดี




English title

: The Conqueror of Ten Directions III



Rating

: 4/5


Director

: Neramit



Main actor

: Chaiya Suriyun,Chana Sriubon,Man Teeraphol,Rujira Isarangkul


Main actress

: Pissamai Wilaisak,Metta Roongrat,Karuna Yuwakorn



Buy now

:

This is the last opus of The Conqueror of Ten Directions trilogy. Sadet receives armors and award from Chantra, king of Taungoo kingdom. Chantra, Chantra's sister, still loves Sadet. Kusuma, Phrae kingdom princess, who also loves Sadet, hears everything and leaves for Phrae kingdom. Despite honors given, Mantra is still unhappy with Sadet, following the former military defeats but can do nothing against Sadet as he is seen as a soldier with many virtues (ทหารบารมี). Sadet comes back officially to Taungoo kingdom. The monk mentor protects Sadet as Mantra has still not decided what to with Sadet. Recently Mantra indulges in alcohol. The two men are angry against each other. The war is still ongoing between Hongsawadee and Taungoo kingdoms. Sadet decide to ordain (บวช) to wash his sins and mistakes. Chantra visits him before ordination. They declare their love towards each other once again. Chantra refuses that Sadet ordinates as the kingdom is on war. Sadet captures Khairoo, head of Hongsawadee swordmen. Then Sadet visits Kusuma in Phrae kingdom. Sadet wishes to take Kusuma to Taungoo kingdom. Sadet wants to have both ladies, Chantra and Kusuma, as wives. Khairoo, head of Hongsawadee swordmen, flees from jail and kills the monk, who was the mentor of Sadet and Mantra. Sadet decide to destroy Hongsawadee kingdom as retaliation and defeats their army. Sopinya, Hongsawadee kingdom prince, and Khairoo make an alliance with another warlord to fight Taungoo kingdom. Sadet captures the warlord. The warlord changes alliance and Hongsawadee city is definitively destroyed. Mantra defeats and kills Hongsawadee's king (พระเจ้าสการะวุตพี). Sopinya and Khairoo pay for their sins and are killed. Sadet is also loved by another lady called Katima, who is commoner. Unfortunately seeing that there is no way she can get Sadet's love for her alone, Katima gets suicide. Mantra finally renunciates to the kingdom and Sadet becomes the new king of the three unified kingdoms. The whole trilogy is more than 7 hours long. Even if the 3 VCDs are full, the original movies were in fact cut to fit the VCD format, which means 2h30mn maximum. What a pity Lepso company never releases them in DVD format!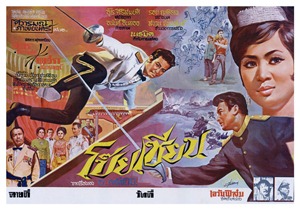 Year

: 1967



Thai title

:

โป๊ยเซียน




English title

:



Rating

: 3/5


Director

: Neramit



Main actor

: Mitr Chaibancha,Lor Tok,Sukon Koewliam,Prachuap Ruekyamdee,Preuhat Boonlong,Op Boonthit,Pramin Jarujareet,Joomjim Khemlek


Main actress

: Petchara Chaowarat,Somjit Sapsamruey,Preeya Roongrueng,Malee Wetpraseri
Thai movie โป๊ยเซียน was released in year 1967. Main actors and actresses are Mitr Chaibancha, Petchara Chaowarat, Somjit Sapsamruey, Lor Tok, Sukon Koewliam, Prachuap Ruekyamdee, Preeya Roongrueng, Preuhat Boonlong, Op Boonthit, Pramin Jarujareet, Malee Wetpraseri, Joomjim Khemlek. Movie director is Neramit. The movie is lost in Thailand but a sequence in 16mm format can still be seen. It lasts twelve minutes and features colorful sequences. The remaining sequences allow to see Mitr and Somjit Sapsamruey playing his mother. The house owner wishes to chase them. Lor Tok gives money to calm her down. He also brings food to Mitr and Somjit. Mitr and Lor Tok are doing multiple jobs such as cleaning clothes, working in hairdresser shop... A customer arrives. It is first time for Mitr to cut hair so it is disaster. Mitr finally works as assistant in a photographer shop. He is fired again but the shop owner has pity and helps him. The remaining sequences show Mitr wearing prince clothes, Petchara crying, Mitr being reunited with his mother Somjit.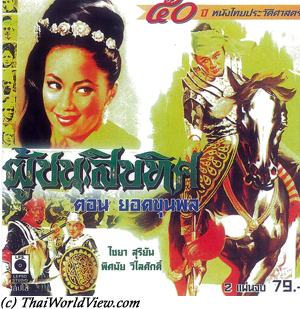 Year

: 1966



Thai title

:

ผู้ชนะสิบทิศ ตอน ยอดขุนพล




English title

: The Conqueror of Ten Directions I



Rating

: 4/5


Director

: Neramit



Main actor

: Chaiya Suriyun,Man Teeraphol,Rujira Isarangkul


Main actress

: Pissamai Wilaisak,Metta Roongrat,Kaenjai Meenakanit,Karuna Yuwakorn



Buy now

:

This story takes place during Ayuthaya period around 1530. It is about politics regarding three kingdoms, i.e. Taungoo - ตองอู (Burma), Phrae (Thailand) and Hongsawadee - หงสาวดี (Mon). It relates the fabulous destiny of Sadet (จะเด็ด) (Chaiya Suriyun). One day he will become King Bayinnaung (พระเจ้าบุเรงนอง), Burmese King, known as "The Conqueror of Ten Directions" as his empire extended up to a big part of Southeast Asia including Thailand. When he was a baby, a monk promised to Sadet a bright future. He was brought up by a royal wet nurse in Kingdom of Taungoo. Mingyinyo (พระเจ้าเมงจีโย) was the King of Taungoo from 1486 to 1531. Sadet becomes very close with King Mingyinyo's children, i.e. Mangtra, the son, and Chantra (จันทรา), the daughter. Sadet is brave, has a nice presence, speaks well so all ladies like him and fall in love with him. Sadet needs to be separated from princess Chantra. He is surprised with Chantra in his room. Their different social status doesn't allow such behavior. He leaves for Hongsawadee. Mangtra wants Sadet to speak to princess Thavadee on his behalf. Princess Thavadee loves Sadet also despite Sadet's attempts to tell how good Mangtra is. Sopinya, Princess Thavadee's brother, is angry with Sadet's behavior and would prefer to have Mangtra as brother-in-law. Khairoo, head of Hongsawadee swordmen, prepares a plan. Jewelry is stolen and found in Sadet's room. Sadet has to flee. The monk tells Sadet to take refuse at Thayaki's sword school. Sadet fights with some ruffians in a restaurant. Those are part of Thayaki's sword school. Sadet has chance to meet Thayaki, his son and his daughter Katima (Metta Roongrat), who likes Sadet a lot. Sadet has opportunity to defeat Khairoo, who was treacherous with him in Hongsawadee. In 1531, Mangtra becomes new king of Taungoo and is now called King Tabinshwehti (พระเจ้าตะเบ็งชะเวตี้). As an acquinted childhood friend to the new king, Sadet gains the royal trust and is made the royal brother-in-law. Sadet then goes to Phrae and meets princess Kusuma (กุสุมา)(Pissamai Wilaisak), whom he tries to seduce also. The movie is divided into three parts. ผู้ชนะสิบทิศ ตอน ยอดขุนพล is part 1. It is based on Thai novel "ผู้ชนะสิบทิศ" or "The Conqueror of Ten Directions" from writer Chote Phraepan (pen name "Yacob" - ยาขอบ). There are ten directions as it includes eight compass directions and it also counts heaven and hell. The Thai novel was adapted to a TV serie, a movie serie and a musical comedy. The song of the same name from the movie series, performed by Charintra Nanthanakorn (ชรินทร์ นันทนาคร) remains one of the most recognizable and popular songs in Thailand. This 1960 old movie has still colorful and clean image that allows enjoying the nice costumes. It lasts 2h30. Old Thai and royal language (ราชาศัพท์) is used during the long dialogues. Big part of the movie is shot indoor.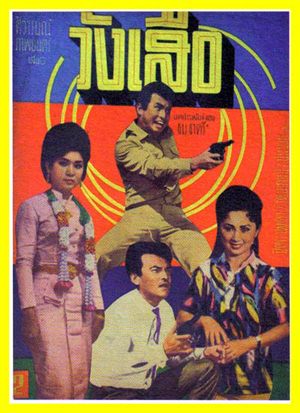 Year

: 1965



Thai title

:

วังเสือ




English title

:



Rating

: 3/5


Director

: Neramit



Main actor

: Mitr Chaibancha,Prachuap Ruekyamdee,Sor Asanajinda,Sukon Koewliam,Jamroon Nuatjim


Main actress

: Petchara Chaowarat,Ratanaporn Intarakamhaeng
Thai movie วังเสือ was released in year 1965. The movie is lost in Thailand. Only a short left colorful movie trailer lasts 2 minutes 20 seconds. The remaining sequence is in mute state as the reel is in 16mm format. Main actor is Mitr Chaibancha and main actress is Petchara Chaowarat. It features Prachuap Ruekyamdee, Ratanaporn Intarakamhaeng, Sor Asanajinda, ชาย, วงศ์, ธัญญา, Sukon Koewliam. Movie directors are มารุต and ครูเนรมิต. Remaining sequences allow seeing Mitr as a government official, Petchara, Prachuap as bad guy, Ratanaporn as Mitr's mother. Various short sequences feature fighting, shooting, Mitr upset with Petchara, Sukon, Petchara escaping from ruffians, Jamroon Nuatjim.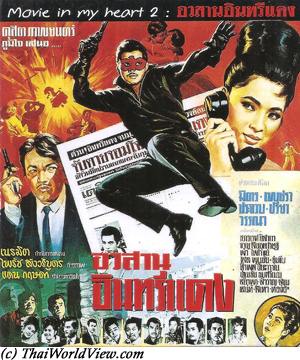 Year

: 1963



Thai title

:

อวสานอินทรีแดง




English title

:



Rating

: 4/5


Director

: Neramit



Main actor

: Mitr Chaibancha,Prachuap Ruekyamdee,Sithao Petcharoen,Phirapon Piyawan


Main actress

: Petchara Chaowarat,Preeya Roongrueng,Yaowaret Nisakorn,Wanna SaengChanThip
Thai movie อวสานอินทรีแดง was released in year 1963. The movie under VCD format lasts 1h38mn. Parts of the movie are missing but it still has a colorful and sharp picture. Insee Daeng (Mitr Chaibancha) always provides useful information to the police inspector (สารวัตร). But one inspector called Chat still wishes to catch him. Tamrong (Prachuap Ruekyamdee) following a stage with Scotland Yard also wishes to capture Insee Daeng (อินทรีแดง). In public life Insee Daeng is Rom (Mitr Chaibancha), a journalist a bit coward and often drunk so that nobody could think both men are the same! Wassana (Petchara Chaowarat) is his journalist girlfriend. Chat is captured by an evil organisation (กลุ่ม Bodam) who tries to bribe him (พวกขายชาติ) but he refuses so gets imprisoned. The main police inspector and Song try to release Chat. Meuan gives the code to enter the house to them through coercion. They get captured also and meet Chomchai (Preeya Roongrueng) imprisoned by Phi Decha. Hopefully Insee Daeng helps them on time. Wassana gives support to Chomchai. Suthee (Yaowaret Nisakorn) is Tamrong's sister. Tamrong fails to catch Insee Daeng. Meuan gets killed by one hitman from the organisation. As the hitman is caught by police inspector, the organisation also shots him to avoid he reveals any information to the police. Veteran comic actor Sithao Petcharoen as a photographer succeeds to take a picture of Insee Daeng without his mask (ชมหน้าอินทรีย์แดง). Insee Daeng fails to take back the film. Rom tries to get it back from the newspapers but Decha steals it first. Chomchai is captured back by Bodam organisation. Rom fails to get the film back from Decha as he is lying mentioning he is part of Bodam. Bodam now thinks Rom could be Insee Daeng as he is putting so much efforts to get back the film. Insee Daeng finally escapes from the ruffians and Daeng meets miss TinYong (Wanna SaengChanThip) from Hong Kong. She tries to persuade him to join Bodam organisation. Finally Insee Daeng steals the film back from Tamrong following a fist fighting. Tamrong suspects Rom could be Insee Daeng as he has many bruises supposed to be due to a fall in the stairs. Rom simulates a love story with TinYong to enter in Bodam organisation's hidden place. Police is warned also. Wassana frees TinYong seen as traitor, Suthee and Chomchai attached to a pile of dynamite. Once again, Insee Daeng helps Tamrong stuck in difficult situations. Once the ruffians are defeated, the corpse of Insee Daeng is found by Tamrong. Of course, it is only a simulacre put in place by Rom to ensure Tamrong stop looking for him.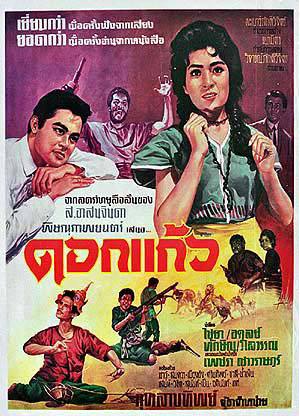 Year

: 1962



Thai title

:

ดอกแก้ว




English title

:



Rating

: 3/5


Director

: Neramit



Main actor

: Adul Dulyarat,Chaiya Suriyun,Adinan Singhiran,Taksin Jampol,Chao Klaewklong,Somkuan Krajangsat


Main actress

: Petchara Chaowarat,Wilaiwan Watthanaphanit,Sarinthip Siriwan,Namgneun Boonnak
Thai movie ดอกแก้ว was released in year 1962. It features Petchara Chaowarat as main actress and Adul Dulyarat / Chaiya Suriyun as main actors. The movie was produced by กุหลาบทิพย์ ภาพยนตร์ (Celestial Rose Movies). The movie is lost in Thailand but a sequence of twelve minutes is left to be seen. Other actors and actresses are Chao Klaewklong , วิชิต ไวงาน, เมืองเริง ปัทมินทร์. A man (Somkuan Krajangsat) is found dead. He has been shot by a ruffian. Adinan tries to protect him but he is also shot. It looks like there is a testament left behind. Next sequence shows Wilaiwan Watthanaphanit and Adinan Singhiran, who is injured. Wilaiwan is holding a baby. Adinan dies so Wilaiwan flees with the baby but meets robbers. Shootings happens with the Police. The robbers' leader protects Wilaiwan. Next sequence shows Taksin Jampol and Petchara as mountain people. Maybe Petchara was the baby seen in the earlier part of the movie. While going to the city, Taksin and Petchara give a hand to Adul being aggressed by ruffians. Next sequence shows Chaiya and Sarinthip Siriwan. It looks like Adul and Chaiya are brothers. Petchara is now living in a nice house and wears beautiful clothes. Taksin is upset that Chaiya and Petchara are friends. Chaiya helps Petchara aggressed while taking care of a baby. Petchara uses a gun to protect Taksin also being threatened by a ruffian. A remake of ดอกแก้ว was released in year 1981 and featured Sorapong Chatree. At that time Dok Kaew was a famous movie and was projected as same time บันทึกรักพิมพ์ฉวี. Having two famous actors such as Mitr and Chaiya helped to boost Petchara's career.



Year

: 1961



Thai title

:

เรือนแพ




English title

: Houseboat



Rating

: 5/5


Director

: Neramit



Main actor

: Sor Asanajinda,Chaiya Suriyun,Jin Fong,Preuhat Boonlong,Jamroon Nuatjim


Main actress

:



Buy now

:

Four friends are living together, 3 men and one woman, Pen (เพ็ญ). They rent an old boat from Pen's father and repair into a boat house to live on it (เรือนแพ). Kaew (แก้ว) wishes to become a Thai boxing champion (นักมวย). Lin (รินทร์) wishes to become singer and songs compositor. Chen (เจน) wishes to finish first grade his studies and become a policeman. Pen is the lady. All three friends secretly love Pen. Many songs are featured in the movie. Kaew wishes to participate to real Thai boxing competition instead of only doing trainings. He is very hot temper. A local ruffian head, Ekarat, finds a fight for him and he wins. A song master hears Lin's beautiful voice and wishes to recruit him. A thunderstorm wrecks their home and they nearly escape to death. Kaew saves Pen from drowning so winning her heart and love (หนูเป็นของเขาแล้ว). Kaew wants to win big money to take care about Pen but he needs to do illegal things such as losing a match. He refuses to do so causing Ekarat's ire. He meets another Lopburi influant man. He gives 40 000 baht for his wedding with Pen. On the way to Chiang Mai for the wedding, Kaew discovers that Pen's father is preparing the wedding with somebody else! Upset he disturbs the ceremony and shots the groom. He has to flee and becomes an outlaw (ผู้ร้าย). The four friends have gone different paths (ตามดวง). Kaew gets friend with another ruffian. They rob banks and barges together. Chen, who is now a policeman, needs to catch Kaew as it is his duty. He tries to convince him to surrender but no to avail as Kaew is afraid to go twenty years in jail. Kaew and Pen still meet together. Pen wishes Kaew to stop robbing (หยุดปล้น). Even if Kaew wishes to stop, his ruffians friends discourage him saying no woman will wait for him so long in jail. On top of this they are still chased by the police so no time to rest and think. During a singing performance, Lin is shot and killed by one of the ruffians. Kaew cannot help on time. Chen believes Kaew is the one who shot Lin. They all meet on their format boat house. Kaew accepts to surrender but other ruffians shot him and Chen. The movie ends tragically, Kaew dying while sending the boat on the ruffian to smash him. Only Pen survives. The friendly happiness is no more. เรือนแพ is the first officially restored Thai movie by USA in years 2006-2007. It is a 50 years old movie and the VCD from "Phanmitr" (พันธมิตร) collection company includes a copy in very good condition. It was the first Thai movie in 35mm with songs and not dubbing like 16mm movies. Even the Thai King went to watch the movie in 1961! Chaiya Suriyun was the first star to win three consecutive Thai oscars (รางวัลตุ๊กตาทอง) in years 1962-1964. His first Thai oscar was thanks to this movie "เรือนแพ". The movie got 3 oscars (best actor, best supporting actor, best movie). It was adapted many times as Thai TV series and another time for cinema in 1989 with Santisuk Promsiri.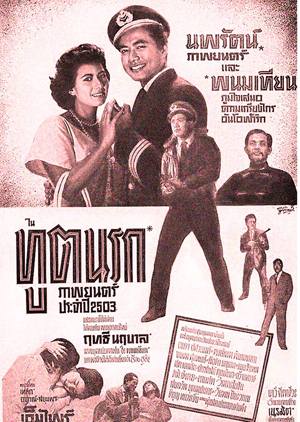 Year

: 1960



Thai title

:

ฑูตนรก




English title

:



Rating

: 3/5


Director

: Neramit



Main actor

: Luechai Natnat,Man Teeraphol,Tat Ekathat,Phirapon Piyawan,Jamroon Nuatjim


Main actress

: Amara Asavananda
Thai movie ฑูตนรก (เล็บครุฑ ภาคสมบูรณ์) was released in year 1960. The main actor is ฤทธี นฤบาล and main actress is Amara Asavananda. This movie is supposed to be a sequel of Thai movie "เล็บครุฑ" released in year 1957 and featuring Luechai Natnat. Luechai got a Thai cinema award for his first movie. In this sequel, the main actor is new and his name is ฤทธี นฤบาล. Others actors and actresses are พงษ์ลดา พิมลพรรณ, งามตา ศุภพงษ์, Luechai Natnat, Man Teeraphol, Tat Ekathat, ประศาสน์ คุณะดิลก, กวี นาคราช, ชาติ เชิงชาย, สมถวิล มุกดาประกร, Phirapon Piyawan, Jamroon Nuatjim (จำรูญ หนวดจิ๋ม). Director is Neramit (ครูเนรมิต). It was not a big success as the main actor was more known for second roles in other movies. The movie is lost in Thailand but a 5 minutes sequence is is left to be seen. Luechai Natnat has certainly a small role to make the transitions between the two movies. Various small sequences can be seen such as scenes including actors Tat Ekathat and Man Teeraphol, Jamrun Nuatchim hiding under the bed, Amara threatened by a man with a bottle full of acid, Amara and a captain in front of a paquebot, the captain leaving, veteran sexy actress (ดาวยั่ว) seducing a man.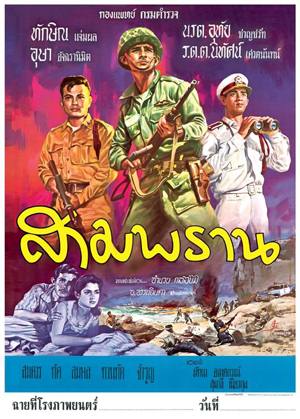 Year

: 1960



Thai title

:

สามพราน




English title

:



Rating

: 3/5


Director

: Neramit



Main actor

: Somkuan Krajangsat,Taksin Jampol,Tat Ekathat,Sompol Kongsuwan,Jamroon Nuatjim


Main actress

: Usa Atcharanimit
Thai movie สามพราน was released in year 1960. Main actors and actresses are are Somkuan Krajangsat, Taksin Jampol, Usa Atcharanimit, รต.อุทัย ชาญชวัท, ร.ต.ต.นิทัศน์ เศวตนันทน์, Tat Ekathat, Sompol Kongsuwan, Jamroon Nuatjim, มัทนา อลงศกรณ์, สุมาลี เนียวกุล. Movie director is Neremit. The story was written by อ.อรรถจินดา. The movie is lost in Thailand but a sequence in 16mm format can still be seen. It lasts fifteen minutes. The movie takes place during a period when movies against communist threat were popular. The colorful and sharp remaining sequence shows a lady holding a gun towards Somkuan Krajangsat. Finally, she is releasing him after his explanation. Two ladies are fleeing from a cell after neutralizing the guard. Tat Ekathat is having a fight with Somkuan Krajangsat. The first lady helps the other ones to flee. A dancer is performing in a club. Two ruffians are looking for troubles. The lady owner cannot stop them. Somkuan Krajangsat intervenes and fighting occurs. Policeman Jamroon Nuatjim arrives when fighting is over. The lady takes care of Somkuan Krajangsat's injuries. The owner invites him for talking. A Buddhist ceremony, where Tat Ekathat is present, occurs. The poster was drawn by Piek Poster. Somkuan Krajangsat is well known for his roles as father in Thai movies but he was even a main actor and a movie director in some 1950s and early 1960s decades movies. With the rise of Mitr Chaibancha, Chaiya and Sombat Methanee, he had to focus on second roles.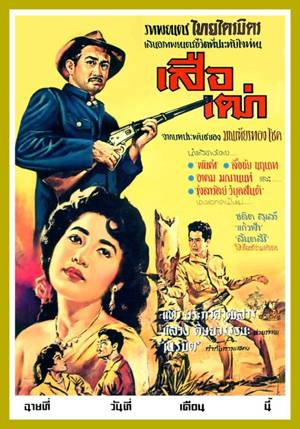 Year

: 1960



Thai title

:

เสือเฒ่า




English title

: Seua Tao



Rating

: 3/5


Director

: Tae Prakardwutthisan,Neramit



Main actor

: Luechai Natnat,Adinan Singhiran,Chao Klaewklong


Main actress

: Mom Chan Phuangwan
Seua Tao (เสือเฒ่า) is a Thai movie in 16mm format released in year 1960. Main actors are Luechai Natnat, พันคำ รับบทเสือเฒ่า, อาคม มกรานนท์, รุ้งลาวัลย์ พิบูลสันติ, Chao Klaewklong, ไศลทิพย์ ตาปนานนท์, Adinan Singhiran, Mom Chan Phuangwan. The movie advertisement radio song is used as a soundtrack on the six minutes trailer left. The movie is lost in Thailand but only the trailer, given in year 1988 by Tae Prakardwutthisan himself to the Thai Film Archives, is still available. It is a Western type movie. The sequence left is only in black and white. The sequences shown include fighting, gun duel and ruffians abusing ladies. The movie was produced by Tae Prakardwutthisan and directed by ครูเนรมิต. Phan Kam is Seua Tao.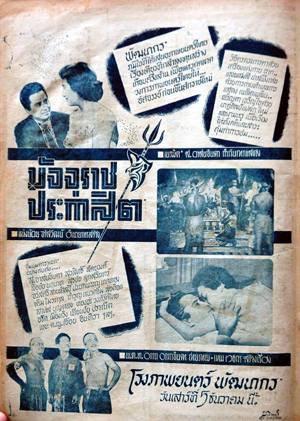 Year

: 1959



Thai title

:

มัจจุราชประกาสิต




English title

:



Rating

: 3/5


Director

: Sor Asanajinda,Neramit



Main actor

: Luechai Natnat,Sor Asanajinda,Surasit Sattayawong,Lor Tok


Main actress

: Prapan Narkthong
Thai movie มัจจุราชประกาสิต was released in year 1959. It is a lost movie in Thailand but a sequence of 26 minutes is still available. The sequence is still very colorful. It is an horror movie with a strange style. Main actor is Luechai Natnat and main actress is Prapan Narkthong. Directors are Sor Asanajinda and ครูเนรมิต. Actress จรัสศรี สายะศิลป์ also plays. It is a movie about hell mixing with human society. The god of death (ยมบาล) is played by Surasit Sattayawong. He sends to hell a wrong person (Luechai Natnat) so needs to bring him back to human world with additional power of being able to answer to various blessings. The human world being messy and deceitful (jealousy from women, lust), Luechai wishes to die again and be back to hell. Poster advertisement mentions that the movie cost 0.5M Baht to be produced in 1959.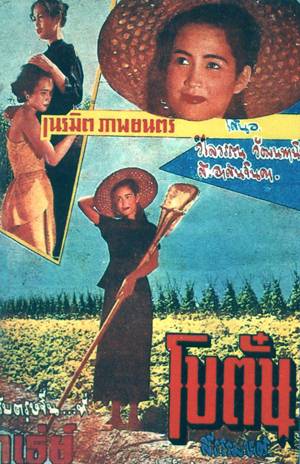 Year

: 1955



Thai title

:

โบตั๋น




English title

:



Rating

: 3/5


Director

: Sor Asanajinda,Neramit



Main actor

: Sor Asanajinda


Main actress

: Wilaiwan Watthanaphanit
โบตั๋น is a Thai movie released in year 1955. It features Sor Asanajinda as main actor and Wilaiwan Watthanaphanit as main actress. The movie is lost in Thailand and only a short sequence of 10 seconds remains to be seen. It was a big commercial success. The film was in 16mm format. Another version was released in year 1975 with Sombat Methanee. It was a thai Taiwanese coproduction.
---